Question & Answers with Sri Sri Ravi Shankar

Q: Gurudev, Please elaborate on the concept of letting go. How does one let go physically, mentally and emotionally?
Sri Sri Ravi Shankar:
Just take a deep breath and hold. Don't let go. You can't but let go. It is inevitable at some point in time you will have to let go. How to let go? Hold your fist and keep it tight. How long can you do this?
Q: Gurudev, What is wrong with the current leadership in the world and perhaps our visionary leadership?
Sri Sri Ravi Shankar:
I would say that the sense of belongingness is shrinking. There is a more self-centered, self-serving attitude rather than a sense of sacrifice for the cause. The vision and mission is really lacking.
Q: Gurudev, If God is within us, why does God not guide us all towards good deeds alone? Why is there somuch crime and violence in the world?

Sri Sri Ravi Shankar:
Imagine a movie with no villain. Imagine there is only a hero who is eating, sleeping and generally just hanging around with nothing to do! Would you watch such a movie? Oppositevalues are complementary. Thorns and petals both exist. You have the choice to pick up eitherthe thorns or the petals. God is there within. He is sometimes sleeping and hiding, sometimesawake and dancing. After some sadhana, God is awake. Then He is rocking. Awaken the Godand Goddess in you! A stone does not feel, but a living being does. Waking the godliness in youis essential. This is why there are particular hymns sung in India in the morning, 'Wake up andbless us, O Lord'! On one level, it sounds ridiculous. It is the parents' job to wake up children, butin this hymn, human beings are singing to the Gods to wake up and bless the creation. This is aparadox, and in this paradox, is hidden a deep secret of existence.

Q: Gurudev, How do we experience fullness?
Sri Sri Ravi Shankar:
What is it that you lack? Recognize this first. Because of this lack you feel sad. When you feel sad and helpless, then you pray. Offer your limitations, instead of only offering money in places of worship. The Divine is ready to accept all your weaknesses or limitations.
That Divinity which is complete, resides in you. The Divine is eternal, omniscient and omnipotent. Knowing that you are a part on that Divinity, how can you feel limited or incomplete?
Know that you are complete with the help of knowledge, devotion and rightful actions.
Even if you do not know, have faith that you are complete. You do not have to achieve it.
There is air around us. We have to know it or believe it. But we don't have to achieve it because it is already there! Similarly, without the Divine, we do not exist.
How is the Divine? What does He do? These are meaningless questions.
The Divine is there. The Divine is my very own. I am a part of the Divine. Know this.
It is easier to start with the feeling that the Divine is your very own and in time you will know that you are part of the Divine.
Q: Gurudev, Sometimes we long for things and after getting them, we are still not content. Why?


Sri Sri Ravi Shankar:
That is your good luck. If you become contented by getting things, you are not that lucky. I wish you get discontented with everything around so you realize you are contentment. Nothing can give you contentment because you are contentment. You have to sit quietly for a few minutes of an inward journey to bring you contentment; nothing else whatsoever can bring you that.
Q: Gurudev, How do we rise above our senses?
Sri Sri Ravi Shankar:
You were sitting in meditation now? Your eyes were closed? Did u have any wish except to listen to my voice? That means in a way ears were also closed. Mouth was also closed? You were not speaking anything? So all senses were shunned, and then only you were able to meditate. Meditation happened, yes?. When you sleep for 6-8 hours, you remain in your senses or in non-sense. Are you getting it? So rest. Be satisfied in the mind. Be happy. And when you are in that state of Divine love, nothing will bother. See, during exam time lust doesn't bother you. When does it disturb you? When you have nothing to do, when you are sitting
idle, isn't that right?
Q: Gurudev, What does Vishalakshi mean?
Sri Sri Ravi Shankar:
Vishala means broad, Akshi means vision. That which gives you broad vision is Vishalakshi.
Q: Gurudev, Guruji many people don't donate eyes thinking that they will be born blind in next life. Can you clarify?
Sri Sri Ravi Shankar:
It is not true that if you donate eyes in this life, you will be born blind in next life.
Q: Gurudev, What is true love?
Sri Sri Ravi Shankar:
If you have a doubt, it is true love. We always doubt the positives. We doubt our capabilities. We doubt our happiness but are 100 percent sure of our depression. We doubt a person's honesty and doubt the existence of higher power. So what is true love? Time will tell you.
Love is what we are made up of. All negative emotions are off springs of true love.
Love without wisdom makes life miserable…love with wisdom is bliss.
Q: Gurudev, How can one see Shiva in everything and everyone?
Sri Sri Ravi Shankar:
'Shiva is everywhere' is spiritual truth, and another is practical knowledge. Both have to be considered together. One who is too much stuck in social behavior, does not get anything. So is true for one who is too much stuck with the concept of meditation and spirituality.
If a thief comes to your house, you cannot let him do whatever he wants considering him to be a form of Shiv .(Jokingly) Then let the Shiva in the form of police handle this form of Shiva.
You cannot justify intake of drugs or alcohol, saying Shiva is present in these also. Our body is such made that if you increase awareness and prana(life force), you experience divinity. And if you decrease these, you experience inertia.
Where prana is there, that is true beauty or Shiva.
.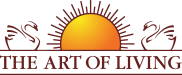 Founded in 1981 by Sri Sri Ravi Shankar,The Art of Living is an educational and humanitarian movement engaged in stress-management and service initiatives.
Read More