Question & Answers with Sri Sri Ravi Shankar

Q: Gurudev, What is the importance of lemon in aura cleansing?
Sri Sri Ravi Shankar:
Have you see lemon juice under the microscope? It looks like the rays of the sun. When you see vitamin C under the microscope, it looks like a sunflower. Some substances like salt, lemon, chilies etc, have the potential to remove negativity. In the west, bathing in the ocean for rejuvenation and improving health is popular. The burdens, the worries in the mind, harmful influences are reduced in this way. Faith also works here. Even when you take regular medicines, if you don't have faith in the doctor or the medication, it may not help you at all.
Q: Gurudev, what is the purpose of life?
Sri Sri Ravi Shankar:
One who knows won't tell you, and anybody who tells you doesn't know. It is very important question. Keep it with yourself. You should keep yourself asking this question. This very question will clear the entire cobweb around you, and will keep you on track of what you want and where do you want to go.

Q: Gurudev, What is the place of thought in a free mind?

Sri Sri Ravi Shankar:
Where does thought come from? It comes from a free mind or an un-free mind? Thoughts are not free. So, you have answered the question. Free your mind of thoughts for a few moments. When astonished, shocked, in deep love, samadhi, meditation or deep sleep, your mind is free from thoughts. You get energized then.

Q: Gurudev, What does 'I am nothing' mean ? Are we negating our own existence?
Sri Sri Ravi Shankar:
You know everything else can be explained but emptiness cannot be explained. You are asking me to explain the emptiness. A substance can be explained but lack of all substance cannot be explained. Similarly, 'I am nobody' is an experience. It is a shift from being somebody, from being a limited identity to unlimited identity.
Q: Gurudev, What to do, when someone blames and hurts me intentionally?
Sri Sri Ravi Shankar:
Pity them. Have compassion and pity for them.
Q: Gurudev, Is it possible to become like a child again and to rekindle that positive vibration around us?
Sri Sri Ravi Shankar:
It is possible. The secret lies in our own breath. Through breathing exercises, certain breathing techniques and some practice of meditation, we can rekindle positive vibrations within and around us.
Are you aware that sometimes for no reasons you feel like talking to some people and, sometimes for no reason you want to avoid some people? I am sure everyone has this experience!
We convey more through our presence than through our words. If we are uptight, angry or stressed, then we become repulsive. Now, the question is how do these negative vibrations come in our aura? We are storing all these negative things that we have seen and heard in our aura.
Q: Gurudev, Thank you very much for all I have received from you till today. Even I know you are available on an emergency basis, twenty four hours. I am ashamed toask you a help. When someone of your family passed and relationship between you and this person was not clear, what can you do to help the process to help that person live peacefully and also to be peaceful yourself? Thank you Guruji.
Sri Sri Ravi Shankar:
Whenever you have to console a bereaved family, keep silent! Too many words does not make any sense there or have any meaning. Someone is in grief, you just be with them, with peace in your heart. They will absorb the peace, they will bask in your peace. They will absorb your peace - they will feel comfortable, happy.So when you are peaceful, you radiate it. They will absorb the peace and they would feel that inner calm, inner peace. So don't have to say, 'Oh poor thing!This thing has happened with you. Oh, it shouldn't have happened.' Talking all that type of pity or sympathy is not going to help either you or them. So justbe with them and say, 'God will give you strength'. Just give that to overcome this situation. This is the only thing that you should do. 'God will give youstrength' or the person who departed, take their name and say, 'That person will give you strength to go over this tough time, this difficult time.' These one or two words are good enough. Don't talk too much but just be with them. Few minutes- you being with them will help them. OK?
Q: Gurudev, Guruji, it is said that God is in all. Then how are the avatars different?
Sri Sri Ravi Shankar:
Avatar means one who has come down. Those who want nothing, they come for the wellbeing of all. They haven't come for themselves - either to enjoy or burn karmas. They have come for jankalyan (welfare of all).
Q: Gurudev, What is difference between love and attachment?
Sri Sri Ravi Shankar:
Attachment is that which gives you pain. Love is that without which you cannot live. If love becomes attachment, then the same love which was giving you joy, starts to inflict pain. Attachment is when you want something in return. If you love and do not want anything in return, then that love doesn't turn into attachment. I have talked about love in the Narad Bhakti Sutras.
Q: Gurudev, I do seva for the society by organizing courses and I sometimes fail to do my home duties. In that case, my parents scold me saying, I am not taking care of home. Should I take care of the society or home? What to do?
Sri Sri Ravi Shankar:
Your know, how to ride bicycle? How do you balance? Like that, you have to do both and balance the duties.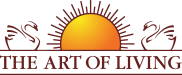 Founded in 1981 by Sri Sri Ravi Shankar,The Art of Living is an educational and humanitarian movement engaged in stress-management and service initiatives.
Read More