Question & Answers with Sri Sri Ravi Shankar

Q: Gurudev, How to increase our competence to receive knowledge?
Sri Sri Ravi Shankar:
Just have thirst, it comes naturally. There is no special competence required, a mere thirst is enough.
Q: Gurudev, What is seva for a student who has lots to study?
Sri Sri Ravi Shankar:
You must study and keep doing little seva. It doesn't matter how much seva you do. Do according to your capacity, with your heart in it. That would be equal to doing seva like anyone with great capabilities.
Q: Gurudev, Why don't we remember our past lifetimes?
Sri Sri Ravi Shankar:
You will. Go deep in meditation. When you meditate, it is possible to see your past lifetimes. In a way, it is good that you do not remember until you are established in the knowledge. Otherwise you will be caught up in wanting to know how much you earned in your previous lives, where you saved it, who is enjoying it and how you can still get it! Knowledge of your past lifetimes will be revealed to you only when your consciousness is established in the present moment.
Q: Gurudev, Guruji, how can we get the best out of ourselves? How can we help to make the world better?
Sri Sri Ravi Shankar:
You can get the best out of yourself when you are aware of your lethargy, your laziness, and you get over it; then it will automatically happen. The only enemy to talent is
laziness, nothing else.
Two things: patience and getting out of laziness.
Q: Gurudev,
How can I have positive qualities?
Sri Sri Ravi Shankar:
If you think you don't have any positive qualities, you will never have them. Think that you have all the positive qualities – they are only taking a little time to manifest.
Q: Gurudev, I want to ask about beliefs and doubts.
Sri Sri Ravi Shankar:
Doubts are good to have. You should have a doubt: no doubt! Yet if doubt enters your heart and remains in your nature, it is a disease. It is called paranoia. If you doubt everything, including yourself, that is called lack of self confidence. If you doubt everyone around you, that is called paranoia. If you don't doubt the existence of a natural or Divine power or some higher consciousness and Self, then you are called an atheist. So, an atheist doesn't have doubts about the supernatural, he thinks there is nothing beyond what he knows. Nor, does he have any faith.
People with paranoia don't believe anybody and they don't trust themselves. That is another mental illness. So, a little bit of doubt is good, but if doubt becomes your nature, you will have neither success in the world, nor in spirituality. The whole world is on some degree of trust. Isn't it? You keep the money in the bank, you trust the bank. And the electricity board gives you electricity, trusting that you are going to pay the bill. The telephone board gives you a telephone connection, trusting that you will pay the phone bill at the end of the month. If nobody trusts anybody, how will any business happen in the planet? Can it happen?
When you want to buy a house, you give the money to the seller even before buying the house. He takes the money and then gives you the house. If you tell him: 'You first give me the house, only then will I give you the money', he will say: 'You first give the money, then I will give you the house. If you both say: 'I don't trust you', then no transaction will happen. Right?
So, you know this person is going to give you a house, then you give him the money. And he knows you are going to pay the money, so he gives you the keys of the house.
The whole world runs on mutual trust. Isn't it? And all your activity happens with self confidence, the trust in yourself. So, I would say, just know yourself. Nobody says: I don't believe what I am saying. If I say: I don't believe in anything', at least I believe in that I say. I believe in myself saying that 'I don't believe in anything.' Who is this 'I' that you believe? Know that I. That is what spirituality is.
Q: Gurudev, Why do we need to put in so much effort to physically meet you or is it that the Guru creates unavailability for some purpose?
Sri Sri Ravi Shankar:
Not at all! I am easily available. I am most easily available. You know you enjoy putting effort and whatever you get after putting effort, you enjoy more. You don't enjoy what you get easily. This is normal human psychology.
Heart yearns for the old. Mind yearns for the new. Ego yearns for the difficult and unique.
Ego takes pride in doing difficult things. 'Look I did such a tough job! I achieved such a tough thing! No one has achieved what I have achieved. I did something unique.' Just be aware of these laws of nature, how the mind and heart works. I am not saying that is good, or that is bad. That is how it is.
Heart yearns for old. Heart takes pride in old friendship. Like wine is sold when it is old. New wine has no value. You don't say, 'This is my latest love, my fresh love.' We go for the latest model - latest computer, latest car. We don't say, 'Oh this is a two decade-old car which I bought now' - unless it's an antique. We take pride in having the latest model or something which is unique. Like climbing the Mount Everest.
'Oh, I climbed the Mount Everest.' A very tough job. What do you get after climbing the Mount Everest? You don't know! People go in hot air balloons across the world. Very tough job. Why you want to go in hot balloon when planes are available (laughter) and create so much heart ache, anxiety? Because the media is after you for you are doing something tough. Why do you want to do the impossible because the ego wants to do something. The memory clings to the negative. If ten positive things happen and one negative thing happens, the memory just goes and holds on to it. The Self is just a witness of all this phenomenon.
Untouched, unruffled, unconcerned with what happens to the mind, intellect, ego. It is just there, just enjoying. That is why if you have got just a glimpse of the Self, it doesn't matter. The Upanishad has also declared that once you get glimpse of that unchanging aspect in you, the very central aspect of you, then everything else is futile. Knowing this, everythingbecomes glorified.When you are centered,ego becomes all encompassing,body glows,intellect becomes sharp,memory becomes sharp.All layers of existence simply glow when the Self is realized. I don't like to use word self realized. It has been used so many times and distorted too much. I would say when you have a glimpse of Being.
Q: Gurudev, Please elaborate on the concept of letting go. How does one let go physically, mentally and emotionally?
Sri Sri Ravi Shankar:
Just take a deep breath and hold. Don't let go. You can't but let go. It is inevitable at some point in time you will have to let go. How to let go? Hold your fist and keep it tight. How long can you do this?
Q: Gurudev, Is it possible to become like a child again and to rekindle that positive vibration around us?
Sri Sri Ravi Shankar:
It is possible. The secret lies in our own breath. Through breathing exercises, certain breathing techniques and some practice of meditation, we can rekindle positive vibrations within and around us.
Are you aware that sometimes for no reasons you feel like talking to some people and, sometimes for no reason you want to avoid some people? I am sure everyone has this experience!
We convey more through our presence than through our words. If we are uptight, angry or stressed, then we become repulsive. Now, the question is how do these negative vibrations come in our aura? We are storing all these negative things that we have seen and heard in our aura.
Q: Gurudev, Nowadays, youth marry without their parent's consent. They do this blindly, without thinking. Is this acceptable?
Sri Sri Ravi Shankar:
Your question already has the answer. Nobody will tell someone to do anything blindly or without thinking.
As a parent, look at the matter from the children's point of view. First, examine your reason for refusal. If the reason is good, then it's fine. But if you refuse because of differences in economic status or differences in caste, then it's a different thing.
Parents can give guidance to children. Explain to them not to take a hasty step, acting on a whirlpool of emotions.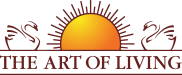 Founded in 1981 by Sri Sri Ravi Shankar,The Art of Living is an educational and humanitarian movement engaged in stress-management and service initiatives.
Read More