Question & Answers with Sri Sri Ravi Shankar

Q: Some volunteers from the 'Art of living' want to enter into politics with your blessings.
Sri Sri Ravi Shankar:
Yes, it is alright, they should go into politics, clean up the politics like the 'Art of Living' volunteers cleaned up Yamuna!
*Devotion
**Karma
***Meditation
Q: There is so many violence and natural disasters happening in the world. Why does God let this all happen? If God exists then why does all this happen?

Sri Sri Ravi Shankar:
You chop off some leaves and branches of plants. Don't you prune rose plant? Does it die by pruning? It grows up. Same way nature brings all this from a bigger picture.
It is not always ripe fruits that fall from a coconut tree. Sometimes even small coconut drops off. Baby fishes are also swollen by big fishes in an ocean. So, these natural calamities are all part of the nature. If we exploit nature too much, more natural calamities occur. We are putting dynamites in the Earth. We are blasting it every day. Imbalance gets created and so Earth starts shaking. Sustainable development is what is needed today. We need to care for the planet.

Nature moves with the law. God means a rule, a law. Everything goes by that. This planet Earth has to be protected and cared for.
One is natural calamity. Another is man-made calamity. Man-made calamities can always be avoided. People are not valuing human life for a little piece of gold. Human values need to be brought back into society.

Q: Can you please talk about our connection of our solar plexus and the sun? How to strengthen the connection, strengthen our nervous system and increase our immunity?
Sri Sri Ravi Shankar:
Pranayama and meditation. Simply know there is a connection. You are connected to the air all around. Whether or not you know, the connection is there. The center of gravity in the body is the solar plexus, and the center of the universe is the sun.
Q: We are trying to reach to our seventh level of existence. Do we have to cross the all levels, or balance all to reach the self?
Sri Sri Ravi Shankar:
They all exist simultaneously.
Q: I have a strong tendency to be future-oriented. Always planning, imagining and having expectations from the future, clearly this doesn't serve me. Despite my best efforts, I have not been able to free myself of this tendency. Please advice.
Sri Sri Ravi Shankar:
More knowledge and meditation.
Q: Are you really enlightened? I won't go from here if you don't give me a direct answer.

Sri Sri Ravi Shankar:
Every question is not answered on the spot. Once a couple went to a Master and expressed their wish to ask two questions. The Master said, "You will get your answers if you do service for two years". The more precious is the question, more effort is to be done to get the answer. I will give answer to your question, but I will also put a condition if you are putting a condition.
Q: How come you manage to smile in all the circumstances?

Sri Sri Ravi Shankar:
You know, this is our brand mark. Our logo is smile. If you see somebody and they are not smiling, and they say they have done 'Art of Living', don't believe them. I am sure, all those who are here, who have truly done it will agree with me.
Q: Why is it so difficult to let go and surrender the past, what should I do?
Sri Sri Ravi Shankar:
Don't do anything. Just live in the past. It's not easy to live in the past. Accept it. Encounter it. You are in the right place. Surrendering the past is not trying to run away from it. Alright, move on. Embrace the past with both arms. It is ok to have had the experiences. Don't be afraid of it. You can handle it. It won't go if you are tying to avoid it or being averse to it. Somebody is making a book that describes the five levels of surrender. How do you define surrender? Surrender has been misused so many times. First type of surrender comes into play when there is failure. When you are defeated, or you are miserable, you let go. Letting go, when life is a burden or mainly associated with defeat, is one type of surrender. Another type of surrender, which happens out of love, like a mother's love for a child. Nothing else is important to her. If it is a choice between her own pleasure and that of the child, she will choose the child's pleasure. In a love relationship between husband and wife, they feel completely at ease, fearless, with no concerns. A mother is so attached to the child; She willingly gives up small inconveniences or pleasures because she loves the child so dearly. Third type of surender mostly happens with knowledge. There is nothing anyways. It happens when you surrender to God. Fourth type is knowing that it is an illusion. Thinking that you have to give up something which you do not have is an illusion. This is the surrender of wisdom, it is just a sense of ease, knowing it all belongs to the one. This very state of surrender leads to the same place - the small mind opening to the big Self.
Q: What does it take to accomplish ones destiny?
Sri Sri Ravi Shankar:
Faith, faith that you can accomplish your destiny.
Q:
How should we confront fraud and corruption?
Sri Sri Ravi Shankar:
Lack of a sense of belongingness creates corruption. A lack of friendliness creates frauds. If you have friends, you cannot commit fraud. If you don't have friends, you feel afraid and then you become a fraud. You cheat others. Would anyone cheat someone whom you really think of as a friend? No. That sense of friendliness has to die away. So the show of friendliness is not true friendship. Isn't it so? Will you ever cheat a sincere friend of yours? No way! You would give your life to save a friend, but not cheat them. When you don't really feel the friendliness and sense of belongingness, it is then you will cheat others. So the fear in a person and the ambition to amass for oneself creates fraudulent people and attitudes. Corruption is again through fear. So, I would say we should spiritualize politics, socialize business and secularize religion.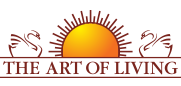 Founded in 1981 by Sri Sri Ravi Shankar,The Art of Living is an educational and humanitarian movement engaged in stress-management and service initiatives.
Read More