Question & Answers with Sri Sri Ravi Shankar

Q: Gurudev, What is the importance of celibacy?
Sri Sri Ravi Shankar:
Celibacy is something that happens spontaneously. When every cell of your body is happy, you don't need an act to be happy.
It is a phenomenon not an act. And abstinence, to some extent, is good as it saves energy.
Q: Gurudev, You mentioned the word "transformation''. Does this transformation happen because they follow you or it happens just by them?
Sri Sri Ravi Shankar:
Well, I am good in taking credit!
I think everybody has that potential; they just need that little clue to be guided. That is why I formed different courses. We have the courses for the children so that they can become stress free. Recently, we had a conference in Chicago where educators had come and they were sharing what had happened just in 6 months of introducing the courses in the district schools.
And one of them in one of the toughest inner city school said that where children drop out and crime rate was very high to the extent of 268 crimes, it come down drastically to 60 in six months! From 268 to 60, that itself is an eye opener that children or youths can be given education in non violent way of communication or non violent way of behavior.
Q: Gurudev, Guruji what is Shanti(peace)?
Sri Sri Ravi Shankar:
We must make you sit in a closed small room and play loudspeaker 24 hrs. And not some good music, some heavy music. Then after 24 hrs, when we switch it off you will come to know what is Shanti. (Laughter!!!)
Q: Gurudev, Why did God create so many galaxies, universes, people etc? What was His purpose?
Sri Sri Ravi Shankar:
Well, he couldn't find a better job to do (smiles)!
It's obvious - you ask someone who is playing soccer. When so many people are fighting over that little ball, if an alien comes and watches 22 people fighting over one ball, he will ask, "This world has so many things, why don't you just give a ball to each player? They are busy falling over each other and kicking that one ball into the net, and so many people are happy about this. Why cause such a commotion? Just give them a ball and let them put it through the net."
For an alien, this appears unintelligent and purposeless. But fans of soccer will say, "Oh we had such a fantastic time!" The one purpose of everything that man created is happiness. It is for the same purpose that God created all this. And He is enjoying it like He is watching a soccer game. No other purpose.
Q: Gurudev, How does memory survive when the body is dropped?
Sri Sri Ravi Shankar:
Memory is not a physical phenomenon. Of course it is physical but it has its impression on the consciousness as well. You are speaking into the mike and those words have become electricity but again it becomes the sound again. How does it happen? That is the intelligence in the consciousness. Sound becoming electricity and then becoming the same sound! So the impressions are in the brain cells and it is carried on from life time to lifetime. That is why in the consciousness so many memories are there of the past. It is very obvious. So many things happening and some have been recorded as well.
Q: Gurudev, What should I do with this over active mind? Thoughts are painful, please guide!
Sri Sri Ravi Shankar:
Too many thoughts come because you have so much free time. Too many thoughts is a sign of imbalance between the mind and the heart. When feeling is kindled thoughts will subside. Also it could be a result of improper digestion; take care of your digestion.
Q: Gurudev, Dear Guruji, I would love to ask you why is the song 'Om Namah Shivaya' so special and intense and how does it help in situations like you explained this morning? I remember that last year we had a very rare combination of some bhajans and you advised us to sing this song there also. Thank you so much.
Sri Sri Ravi Shankar:
Yes! 'Om Namah Shivaya' is one of the very powerful mantras. Mantras are those energizing sounds which help to uplift the consciousness, which help to uplift the subtle. So 'Om Namah Shivaya', these words are very important because 'Na', 'Ma', 'Shi', 'Va', 'Ya', these five letters represent the five elements Earth, water, fire, air and ether. 'OM' is the sound of the universe; 'OM' is the symbol of life force. 'OM' means peace and love, so when there is peace, love and harmony in all the five elements, there is bliss, there is joy. yeah! So, 'Om Namah Shivaya' indicates the transcendental universal one consciousness and energizes that subtle aspect of the universe.
Q: Gurudev, Many people say that Lord Hanuman still exists in Himalayas? Is it true?
Sri Sri Ravi Shankar:
You know, the Universe is all wave function. There is nothing solid here. If you see some quantum physicist, you will find that they say that whatever appears to be there is really not there. In the subtle, all energies are there. Lord Hanuman is not a person sitting somewhere. In life force itself, there is the consciousness of Hanuman.
Q: Gurudev, You travel so much… Ifeel at home with everyone and everywhere. I don't find anyone a stranger. Ioften say that I am a child who refuses to grow up.
Q:I am running after a dream since long. How to get that fulfilled?
Sri Sri Ravi Shankar:
Be practical in taking care of your daily needs and see whatthe reality is at that point. You have a dream and you want to achievesomething. But that dream or idea may not match the reality that is right now.So understand the present reality and match it with your dream. This is whateverybody has to do.
See,suppose you are teaching mathematics to a student. First you should know thepresent state of the child's mind. If the child can't count two plus two isfour, there is no point in teaching the multiplication table. Do you see thepracticality now?
Q: Gurudev, May we sit down in meditation after Sudarshan Kriya or is it better to lie down only?

Sri Sri Ravi Shankar:
Ya, you can sit in meditation, no problem.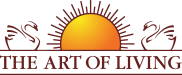 Founded in 1981 by Sri Sri Ravi Shankar,The Art of Living is an educational and humanitarian movement engaged in stress-management and service initiatives.
Read More