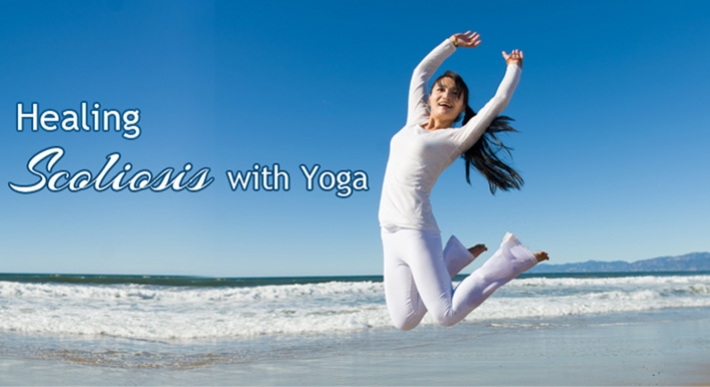 The human spine is formed of multiple vertebrae which protect and support the spinal cord. This set of bones are responsible for the ability to stand in an upright position. In Scoliosis, a condition particularly related to the spine, the individual's spine is not straight but rather curved. A person whose spinal curvature is more than 10 degrees to the right or left, or even front or back can be a victim of Scoliosis. This particular deformity is observed amongst at least 0.5% population across the world and has more chances of occurrence amongst women.
Corrective measures
Scoliosis restricts the individual's movement capabilities and can be utterly painful. While surgery is a popular option for people suffering from Scoliosis, it is also advised to look into other forms of corrective measures before going under the knife. Of the various options available today, yoga is one which has been around for probably the longest time and is also very effective. An ancient technique that not only helps at a physical level but also works at the mental level, rendering courage and patience to overpower the pain associated with Scoliosis.
Bracing for change
The spine bears most of the weight of the body and hence is under constant stress. In the case of Scoliosis, this stress aggravates the pain further. Yoga helps strengthen the leg muscles, thus taking off a considerable amount of stress of the spine. Yoga is a mix of breathing techniques and different postures specifically aimed at correcting the spine's shape. It may cause a bit of pain initially as the body gets adjusted to the postures, but will eventually subside and help you a long way. So, let's get started with some simple yoga postures that will get your spine back in proper shape and rid you of Scoliosis.