About Us
Search results
  It is in the white of light of truth and red light of emotion that I write about one of a legendary performing artist. My lessons as a shishya have surmounted to a realization that truth remains meaningless without emotion and emotion is in vain if it i ...

Please fill in your details below to be part of the volunteering opportunity.   ...

Sri Sri Ravi Shankar envisioned a university, an institute of world-class academic standards, so students can have good education right here in India. An education that offers a rich, vibrant and healthy environment with a curriculum that enriches both do ...

Becoming an entrepreneur can be quite a challenge. Even with the capital investment and a plan in hand, there are things that need to be constantly monitored and weighed. So what exactly does it take to start and run a company successfully? Alok Kejriwal, ...

1                                 Techie Quits U.S Job to Work For Rural Development Nearly 48% of Indians lack access to proper sanitation. 'The back to the Roots' project is working to flush out this problem, one step at a time. Sudhakar Veera ...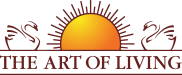 Founded in 1981 by Sri Sri Ravi Shankar,The Art of Living is an educational and humanitarian movement engaged in stress-management and service initiatives.
Read More