Programs
Search results
My true calling is to make people look beautiful inside out. It is meditation that builds in me the mark of a good stylist with an ability to innovate in the moment and a passion to succeed. Ami Patel Celebrity Fashion Stylist India ...

Meditation improves concentration. As an actor I have to remember my lines, my speeches so better concentration helps the memory. By being calm, I make less mistakes. Sharmila Tagore Indian Actress and UNICEF Goodwill Ambassador Afghanistan ...

Roles & Challenges of the stakeholders- The ideas and methodology change to meet the information age, the role of the stakeholders also changes. The challenges faced by each of the stakeholder are: Teachers Compete for attention of students Complete a ...

'Stress Free Teaching' is a short but effective 1-hour workshop that explores the aspects of stress in the teaching profession, and how to overcome the same. Stress is found to be part of the day-to-day lives of teachers. Teachers feel stressed due to: At ...

Especially Sudarshan Kriya (rhythmic breathing technique) is very nice and you end up fully energized and with complete freshness. It has helped me in my own clinical practice. More and more medical practitioners should understand and accept the benefits ...

"The Art of Living turned out to be one of the best things that I have been involved with. I am really blessed to have taken this course which has brought me prosperity, inner happiness and peace. I want everyone to go experience this course."   Paras Kha ...

Rest in your Infinite Nature The Art of Living Part 2 Course usually offered in residence and for a minimum of 4 days, provides optimal conditions for going deep within, quieting our mental chatter, and experiencing profound rest and inner silence. This c ...

0 Q) What is The Art of Living Blessings course? Fulfillment is a beautiful quality of the consciousness and gives one the ability to bless and be an instrument of healing. The Blessings Course offers an experience of abundance, contentment and fulfillmen ...

Blessings Program "That state when you don't want anything... then the blessings that flow out are bound to materialize."- Sri Sri                                                                                                           The ...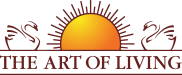 Founded in 1981 by Sri Sri Ravi Shankar,The Art of Living is an educational and humanitarian movement engaged in stress-management and service initiatives.
Read More