Projects
Search results
As with the Volunteer For A Prosperous Nepal initiative of The Art of Living Nepal in the inspiration of H.H. Sri Sri Ravi Shankar free solar lights were distributed in Terhathum District at 4 Village Development Committees- VDCs at Sakranti, Thoklung, Ch ...

How We Work The Art of Living transforms societies by instilling a vision, making role models, promoting a sense of community and giving people a voice. The Art of Living—Projects Management Unit (PMU) is a special technical wing within The Art of Livin ...

Indigenous Specie Protection Restoring homes to indigenous fauna – Australia Environmental Care Sri Sri Beejkosh (Seed Bank) The Art of Living Foundation, with its roots in spirituality, has nurtured a deep respect for our planet in thousands of people ...

SR. STATE DISTRICT VILLAGE Total No. of Students 1 ANDHRA PRADESH GUNTUR GUNTUR RURAL 392 2 ANDHRA PRADESH KURNOOL MATTAM BODDA PUTTU 85 3 ANDHRA PRADESH RANGA REDDY KOTHAPALLI 85 4 ANDHRA PRADESH VISAKHAPATNAM KAPRA 153 5 ARUNACHAL PRADESH EAST KAMENG ...

A Valuable Social Commitment Our impact is vast. We have successfully completed many projects advocating self-reliance, which have benefited millions of people. With the commitment from technical and financial support collaborators like you, we can accele ...

Sangeeta Anand visits Kathewadi village in Maharashtra's Nanded district to see an amazing transformation. We are finally in view of Kathewadi, a tiny village in the back of the beyond in Nanded district in Maharashtra. It's been a six-hour jour ...

Thousands of people were evacuated, displaced, homes were flooded, emotions were stirred up, sleep patterns were imbalanced and stress overtook the entire city when the Bow and Elbow flooded on June 21st. The Art of Living Foundation, responded immediatel ...

Free school Education Program Imagine a world in which children from rural areas, tribal areas and slums are able to receive free school education. Well, imagine no more. Sri Sri Ravi Shankar has set up 44 free schools in the tribal and rural belts of In ...

The joy of serving others, India The joy of serving others, India Help volunteers to build homes in Gujarat, India Help volunteers to build homes in Gujarat, India Sewing Project, South Africa Sewing Project, South Africa Volunteer Putting The Finishing T ...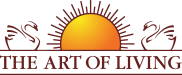 Founded in 1981 by Sri Sri Ravi Shankar,The Art of Living is an educational and humanitarian movement engaged in stress-management and service initiatives.
Read More