Education
Search results
Sri Sri University offers academic programs for those who wish to be strong, ethical leaders in the fields of administration, yoga, and the performing arts. Faculty Of Good Governance & Public Policy Good governance requires sound policy making. Few i ...

Coming to SSU was a sudden decision. I took a risk but I had the silent confidence that I would be happy here. My first month at college was quite exciting, meeting students from every corner of India, from diverse backgrounds. We share an irrevocable bon ...

Kamala Kanta Dash is the newest faculty member of the Faculty of Good Governance and Public Policy at the Sri Sri University. He is pursuing a Ph.D on community engagement in public policy from the Monash University in Australia. Kamala also holds a Bache ...

Kailash Chandra Mishra, the Vice-Chancellor of Sri Sri University, is a celebrity in the world of finance. His achievements range from authoring more than 14 books on insurance and finance management to lecturing at Harvard, Columbia, Yale, Wharton, Conne ...

Barada Panigrahy, faculty member of the Faculty of Management Studies at the Sri Sri University, recently won the "Best Paper" award for his paper, Organic Agriculture towards a Sustainable Economy, at the Indian Economy: Development, Prospects, and Persp ...

SCHOOL CODE SCHOOL NAME STATE PLACE BOYS GIRLS TOTAL AOLS/AP/0001 SRISRI GNAN MANDIR ANDHRA PRADESH GUNTUR 211 181 392 AOLS/AP/0002 SRISRI GNAN MANDIR ANDHRA PRADESH KURNOOL 40 45 85 AOLS/AP/0003 SRISRI GNAN MANDIR ANDHRA PRADESH RANGA REDDY 38 47 85 AOLS ...

Free school Education Program Imagine a world in which children from rural areas, tribal areas and slums are able to receivefree school education. Well, imagine no more. Sri Sri Ravi Shankar has set up 407 free schools in the tribal and rural belts of Ind ...

Sri Sri Gyan Mandir, Jajradih SANDEEP It's 5 in the morning in Amjhor, a village situated in the heart of a naxal belt in Jharkhand. A little girl and her brother wake up, looking forward to another day. They brush their teeth and go for a bath, the whole ...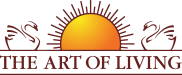 Founded in 1981 by Sri Sri Ravi Shankar,The Art of Living is an educational and humanitarian movement engaged in stress-management and service initiatives.
Read More