Prison Program
Search results
Indu Sinha has worked for the stress-relief of 5,000 prisoners across seven prisons in India. One morning, Indu Sinha, who was visiting her home state of Bihar, read a feature in the local newspaper of a massacre in Senari village where Naxalites beheaded ...

What is the Prison SMART Program? Prison SMART Program "If people get sick, we take them to the hospital and give them the right medicine to get better. If people's behaviour is sick, we bring them to the prison, but we forget the medicines." – Sri Sri Ra ...

"Expand your vision and see that inside every culprit, there is a victim crying for help. That person is also a victim of ignorance, small-mindedness and lack of awareness. It's the stress, lack of understanding, lack of broad vision about life, ...

Its 3 o clock in the afternoon. He had been planning and waiting for this day since almost three weeks. He ran the plan carefully in his mind. "finish the dishes...press his 'seth's' feet till he falls into his afternoon nap...leave th ...

None of those prisoners who have done Sudarshan Kriya have come back to jail till date, shares Sadashiv Kamath, a prison program teacher, teaching actively in the Mangalore central jail. Regular courses, where the Sudarshan Kriya and other practical techn ...

Unfathomable are the ways of Love! With love comes compassion, belongingness. Love has no border, it sees no color, it doesn't differentiate, it embraces all. Even the toughest of criminals, when shown compassion, bow down with folded hands and surrender ...

0 About 6000 inmates have so far taken Art of Living programs this year Prison Directors call the Art of Living teachers requesting programs all the time Becoming productive members of society A clean, dignifying place to live and to perform the practices ...

It is rare to see a smiling, calm and an energetic policeman (women included) on the streets of India. But, for the citizens of the far northeastern state of Arunachal Pradesh, this won't be a rare scenario.  Being a policeman, is not an easy job. There a ...

Tihar Jail The Prison SMART program was introduced in Tihar Jail in 1999. More than  120,000 inmates from prisons in India have undergone the Prison SMART program  with spectacular results. In Tihar Jail (Asia's largest prison) alone, around 48,000 c ...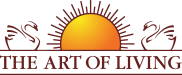 Founded in 1981 by Sri Sri Ravi Shankar,The Art of Living is an educational and humanitarian movement engaged in stress-management and service initiatives.
Read More