Mega Events
Search results
Naad-Vaibhavam Abhanganaad Natyavismayam Antarnaad Mohiniattam Brahmnaad 0 0 ...

  2nd July, 20.45- 21.00, Olympiastadion Berlin The World Culture Festival in Berlin will host a colorful concert with over 2,000 guitarists from every corner of the world gathering together. Music transcends cultural borders and political boundaries. In ...

The event is organized by the International Association for Human Values (IAHV) Germany jointly with its sister organization,The International Art of Living Foundation (IAOLF) Switzerland and several partner organizations. Partner Organizations IAOLF and ...

Cultural Festival: The overarching objective of the World Culture Festival is to further the Art of Living Foundation's vision of a stress-free, violence-free society. It is a time to come together as a one-world family. The program objectives are: Inner ...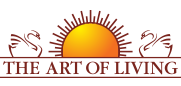 Founded in 1981 by Sri Sri Ravi Shankar,The Art of Living is an educational and humanitarian movement engaged in stress-management and service initiatives.
Read More