National Projects
Search results
As with the Volunteer For A Prosperous Nepal initiative of The Art of Living Nepal in the inspiration of H.H. Sri Sri Ravi Shankar free solar lights were distributed in Terhathum District at 4 Village Development Committees- VDCs at Sakranti, Thoklung, Ch ...

The Art of Living Nepal- a humanitarian and educational, Non-Govermental Organization, affiliated to The Art of Living International, Bangalore, organized a free health camp, targeted to the needy people residing in the peripheries of Maharajgunj, Dhumbar ...

The Art of Living BWS programe "STRENGTHENING WOMEN" is working in shelters for battered women, abused and young victims rescued from trafficking. In Buenos Aires City, the capital of argentina voluntaries have been working for over 15 months offering the ...

Volunteer For A Prosperous Nepal- VFAPN It's the apathy of the good people which has brought us to this state. Let the youth and citizens come forward and pledge 1 Hour to the Nation and Volunteer for a Prosperous Nepal. ~ Sri Sri Ravi Shankar ~   Vo ...

0 During the party there is also some basic Yoga AN ARGENTINA IDEA THAT EXPANDS TO THE WHOLE WORLD!   Yoga Rave is an experience unique in the world that keeps a completely diverse audience jumping for 4 hours. Both youngsters & adults have fun thanks ...

 The Art of Living Nepal Library                  The Art of Living Nepal Library is one of the most wonderful seva projects from Art of Living graduates to engage into knowledge and wisdom that quench a seeker's thirst for knowledge as well tips to ...

BAL CHETNA SHIBHIR Bal Chetna Shibir is a dynamic program for the less privileged children of society that aims to empower children and help them rise to their full potential, by way of interactive games, group discussions, creative assignments and stress ...

  Driving a massive river cleaning drive Kathmandu Valley is surrounded by the ever flowing holy rivers Bagmati and Bishnumati River. The river is also greatly significant for the economic and ecological needs of the region and its people. However, over t ...

    YES! Club World- Nepal is a kids, teenagers and youth wing club of The Art of Living-Nepal which caters sevral programs and projects for children, teenagers and youngsters of all ages. Students who are adventorous, fun loving and who have a thirst for ...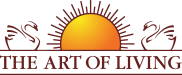 Founded in 1981 by Sri Sri Ravi Shankar,The Art of Living is an educational and humanitarian movement engaged in stress-management and service initiatives.
Read More