Environment Case Studies:Friendly Practices
"Ancient cultures all over the world have exhibited a deep reverence for Nature. For them, God was not in temples or churches, but was inherent in Nature. It's only when we start moving away...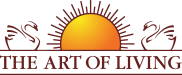 Founded in 1981 by Sri Sri Ravi Shankar,The Art of Living is an educational and humanitarian movement engaged in stress-management and service initiatives.
Read More