Question & Answers with Sri Sri Ravi Shankar

Q: Gurudev, Can the mind continue its process of evolution between lifetimes as well? Does it need a body and situations for its evolution?
Sri Sri Ravi Shankar:
Yes, it needs a body. That is why the human body is very precious.
You know, in day to day life, when you do things, sometimes you lose energy. When the energy goes down, the mind also goes down. Haven't you had this experience? (Audience say 'Yes')
Sometimes you wonder, why is my mind going down? Many people ask this question.
You think, 'I feel so depressed and down. Nothing feels interesting'. A sort of, (the mind) feeling down, happens to you.
This is because of a few reasons:
One of the reasons is Time. There is a particular time in everyone's life cycle, where for no particular reason the energy of the mind goes down.
The second reason is, too much thinking and too many desires. When the mind is clogged with too much ambition and too many desires, it will definitely give rise to depression.
The mind goes down because it loses all its energy in just thinking and thinking, and dreaming, and wishing for this and that.
So too many desires causes the mind to go down. That is why vairagya (dispassion) is essential to counter depression. If you have dispassion, you cannot be depressed. The lack of dispassion causes depression. So too much ambition and too many desires drains your mind of energy, and you feel depressed.
The third reason is when energy is low in the body; when the body is weak. When you do not have much energy, or when you are sick, then the mind goes down.
Associating with the body's vitality, energy and fluids, the mind becomes low. It can happen through some sickness, or because of a wrong diet.
Sometimes you eat some food that does not suit your system, or you eat too much, then also you feel depressed, and this is a vicious circle. People eat more because they are depressed, and then they get depressed because they ate too much.
So, if you feel a little low on energy, or depression, for a few days stop stuffing yourself with food. Eat some light food, or fruits, and suddenly you will feel your energy go up.
Don't fast too much, again that is not good. Fasting is good to a certain limit.
So, eating light food helps uplift mental energy.
You need to be aware of this. When you are feeling lonely or depressed, you have the tendency to stuff yourself with more food, and the more food you eat, the more depressed you get. Because you are depressed you keep eating, so you get caught up in a vicious circle.
If you pay attention to food, and eat the right amount of food, and the right type of food, at the right time, then the mind energy can go up. That is another way to counter depression.
The fourth reason is, total inactiveness. If you are too active, then you get depressed. Or if you are totally inactive, and don't do anything; or do things only for yourself without a mission or a vision to do something for others (lack of a seva attitude), definitely brings depression.
That is why in the ancient days, in the ashrams, people were always pushed to do some service. Go to the slums, sweep the floor, or water the plants, and keep things neat and tidy.
Keep yourself busy. If you keep yourself engaged in some activity, that is also another way to counter depression.
So, here, either someone who is too outgoing, or someone who does not do any work physically, and sits all the time engaging in mental circus, get depressed. So the middle path is the way to come out of it.
From time to time, go into deep meditation, and then come out and dynamically get involved in activity, without thinking 'what will I get from this'.
Whatever is necessary to be done in the world, do it. What the time and place requires you to do, doing that, is service. This will also help you to uplift your mental energy.
The fifth thing is, you are all singing, dancing, listening to the chanting, sitting for the Poojas, all this also uplifts your energy.
Now you cannot say, I only want to sit in the Pooja and go on chanting, and do only this. No, it is not going to work. Or, I will eat as much as I want, and then I will come and sit in the Pooja, that won't work.
If you say, 'I will sit and meditate the whole day, and do nothing else', then you are wasting your time, because your meditation is not going to go deeper. That is why, you all must always remember the verse from the Bhagavad Gita, 'Yuktahara-viharasya yukta-cestasya karmasu, Yukta-svapnavabodhasya yogo bhavati duhkha-ha'.
You must always have that balance between activity and rest.
The right amount of food, the right amount of activity, and the right amount of service (service is necessary) is essential. When you follow this, then all the sorrow runs away. When you follow these conditions, then you get united with the universal spirit (Yoga happens), and then sorrow runs away and you smile!
Q: Gurudev, Why do women wear makeup?
Sri Sri Ravi Shankar:
They are made-up like that!
Well, by women using makeup, so many people are getting employment, and the whole industry is thriving even in the dark economic days. When the economy goes down, one industry keeps itself up, that is makeup! That makes it up for everything.
Q: Gurudev, Does the ego help us to achieve?
Sri Sri Ravi Shankar:
Yes, in the initial stages, then it becomes a noose around your neck. It should be there in the beginning to achieve something, but then you should know how to get out of it also.
Q: Gurudev, how do we spread this beautiful knowledge to the world? How do we bring back people who have already done the course but are not active?
Sri Sri Ravi Shankar:
Happiness Survey is one way.
The other is to have a physical center; people keep coming back then. We had the same question in Paris for many years. Today, I was told that since we have the Paris center, it is buzzing with so much activity. I think that makes a difference.
Moreover, teachers must make the centers more interesting. Not just make them do the Kriya and go back home, but also involve everyone in some sort of service activity.
Take them all for a picnic, celebrate birthdays. Make a list of all your old participants and see who all are not coming for meditation, and satsangs. Look up their birthdays, and celebrate them. If you do all this, then why would they not come?
A few of you should take a birthday cake, call and tell them that we are going to come and wish you. This is how you connect. The next time it is someone else's birthday, they will come and join you. I think this is another way to do it.
Q: Gurudev, I am grateful for everything in my life; my parents, education, work, job. I am grateful for the loving, caring and kind people I have met.
Sri Sri Ravi Shankar:
Very good. I think it is a very good way to start life. This is the way to be a lotus flower, by being grateful. Just be grateful for all that you have. The more we are grateful, life becomes much easier, better. The more we grumble, the heavier we feel, like a stone.
Q: Gurudev, why was the world created?
Sri Sri Ravi Shankar:
For you to ask this question! If it was not created, how would you even ask this question?
We are all thinking about the creation of the world. Is a mirage created? When was it created?
Do you know what a mirage is? On a hot summer day, in the dessert, you see (the illusion of) what appears to be water, but is not. That is a mirage.
If someone says, 'When was this water created?' You say, 'It was never created, it only appears.'
Similarly, this world was never created, it appears.
This is a higher knowledge, it is knowledge from Yoga Vashishtha. If it goes above the head, never mind! We can discuss that sometime later. The truth is this world was never created, it only appears.
I can't tell you more about this, it is a highly-guarded secret.
Q: Gurudev, Beloved Gurudev, can you speak on the future of education? It seems our curriculum is old fashioned, not useful for work and not supporting peace in the world. Will this change and how?
Sri Sri Ravi Shankar:
Yes, you are absolutely right! It has to change, and you and me should change it. We should put all our efforts to change it.
In India, The Art of Living has developed new educational methods for our schools. We have about 70-80 paid schools and over 400 free schools in India. (With the Euro-a-Day and Dollar-a-Day donation schemes, today we have expanded to 404 free schools with about 40,000 children studying in them.) It is such a joy to see the transformation in the children.
We have adopted a new way of teaching. They do not carry a big load of books in their bags. We teach them to be creative, and to understand the topic and the subject well.
Yes, we should do something along those lines in Europe as well. We will see.
Q: Gurudev, Thank you Gurudev for constantly taking care of me, advising me, showing the way and providing help. I am achieving so much. Is there anything I can do for you?
Sri Sri Ravi Shankar:
I think we can all do the Happiness Survey. We should go door-to-door and ask people, 'Are you happy? If not, what is the reason?'
We have a Happiness Survey; two or three of you get together, go meet people in your area, knock on their door and say, 'We want to do a small survey. We want to know whether you are happy. If not, what are the reasons for your unhappiness?'
If they are happy, then ask them, 'How often are you happy?' (Seventy percent of the time, eighty percent of the time, twenty percent of the time?) There are about seven-eight questions along these lines.
When we put forward this Happiness Survey in the last couple of months, people have had amazing experiences. The interviewer had an amazing experience, and those being interviewed also felt very good. When you do the survey, people feel that they are being cared for, and they feel so good about it.
Some people said, 'For the first time, somebody came and asked me, are you happy? What is the reason for my unhappiness?'
One lady in her sixties said, 'In so many years, not a single person asked me, why am I unhappy? Now I feel that there are more caring people in the world.'
You are all meditators; you all do yoga, breathing, meditation and you carry a positive glow, an energy with you. So when you go and talk to people, they already feel some energy being transferred to them. They already feel happy. We are spreading happiness in some way. And we also come to know how many people are not happy, and how we can bring happiness to them.
At the end, we have to share (details of our experience of) the Art of Living Happiness Program. If they want to do it, they can enroll and do the course also.
At a mundane level, this is a way to reach out and connect to people; it is a very good way for them to know you.
There may be some people who bang the door on your face, never mind. Walk away, smiling; that is your ego busting process.
See, even if someone does not like you, it does not bother you, it does not matter to you. Move away with a happy and smiling face to the next place.
If you visit ten people, few people may be that way (who bang the door on you), but the ones you interact with, they feel so grateful to you. They will be so grateful that you even asked them, that you took care of them. What do you say? How many of you like this idea?
Before we leave the course, we will make lots of forms in all the languages. You do the Happiness Survey, and send them to me. We will do the data analysis to make a graph and see how many people are happy in each region and what the reasons for unhappiness are in each age group. It is a good idea!
Q: Gurudev, Yesterday you told us to be like a lotus flower. How can we do this? I am doing my practices everyday and I meditate twice, but I don't feel like a lotus flower at all.
Sri Sri Ravi Shankar:
Okay, if you do not feel like a flower, at least feel like a leaf! (Laughter) That is why I said lotus leaf also!
Sometimes you should just wake up and shake up!
You should say, 'Come on! The whole past is gone! Finished! What am I holding on to?'
We are walking ahead, but our head is turned backward. You are turning yourself backward, while you are on a conveyor belt that is going forward.
At sometime you have to say, 'Okay, all that happened in the past is finished! Let me wake up! '
You have to keep waking yourself up again and again - this is meditation. Do not crib about the past. The past can never be perfect, and the imperfection of the past is what clings to your mind as maya, illusion. It holds you back from moving forward in life.
The bare fact is that we should simply accept that there are ups and downs in life, finished!
What is your problem? Do you have health problems? This body is not going to be the same all the time. One day this body is going to leave you, whether you like it or not. Whether it is healthy or sick, in either case, it is going to drop.
Do not think only sick people die, healthy people also die. Whether healthy or sick, beautiful or ugly, the body is going to drop us one day. Divorce (between you and the body) is going to definitely happen. There is no need to fear it.
I tell you this, you will have food to eat, shelter to sleep, and warm clothes when it is so cold. Nature is providing you with all that you need.
A saint wrote a beautiful couplet, 'Ajgar kare na chakari, panchhi kare na kaam, daas maluka keh gaye, sab ke daata raam'.
The python is not employed anywhere, nor do the birds take any employment or do work, but the divine provides food for everybody. It means there is plenty for everybody's need. It is our greed that kills us, not the need! The worry is never about the need, the worry is about the greed. If we are greedy, it clings onto us like a worry. So, the first thing to do is relax.
The other problem could be financial worries. Everybody has them! Big industrialists have problems. They own billions, yet they have debts which run in billions! They are worried about their sustenance.
Look at big industries; go to Stuttgart and see the huge car industry that once was thriving, but today what is the story? It has gone down. (At some point, it was even worse, but now it is better.) Industries go through this big turmoil.
Countries become bankrupt; Greenland, Iceland, all became bankrupt. Even Greece, Spain, and Portugal had financial problems. America is in debt. You have a small debt, they have big debts, that is all! When a financial crisis is there, it is there!
Third could be that you have relationship problems?
This is the one that you really worry about, relationships! I tell you, relax! Whatever is yours will always come back to you; it will stick with you. That which is not yours, even if you hold on to it with a chain and pull it towards you, it will turn the other side, and run away one day. You cannot bind someone with chains. Even if you do, they will escape. That is all!
What else is there to worry about? Death? Nobody worries about death, but it is the fear of death that eats you.
The fear of death is because you have not meditated, or you do not know love. If you have love and commitment, the fear of death disappears. Meditation will make that fear vanish. Knowledge, spiritual wisdom brings that inner strength.
In spite of all that, if you say a little fear is still there, then nature has kept it for some reason, let it be. Accept it.
That is it! Finished! We are free!
You may say, 'Gurudev, when you speak and when we listen, everything becomes clear. But when we go back, it is the same story again!'
I know, but I do not agree that it is the same story, it is almost the same story. There is a little difference! If you have taken ten steps ahead, then you cannot go back all ten steps. You may go back seven steps, but you have progressed three steps further. And that gives me hope!
That is why you keep coming back and I keep coming back, talking again and again!
It is just like, we eat food and a little while later, we feel hungry again. The food you have eaten gets digested, and you feel hungry and you want to eat again. This is quite normal. You are not frustrated about it. Not one day do you say, 'Oh my God, again I have to eat? Yesterday I had food, today again I have to eat? Again I have to cook!' We are not tired of that!
Even if your tummy is saying, 'No, please, I am full', the eyes say, 'Oh, this is tasty, let me have a little more!'
There is no coordination between the eyes, tongue and the tummy. When the tongue and tummy do not listen to each other, their coordination is improper, not in harmony, then obesity and all these other problems come.
It is very necessary to look at life from this new perspective, then you will say, 'Okay, never mind!' Again, you sit and listen to knowledge. There is joy you get in listening to the knowledge. Then you see that this whole thing is a game, and we all have different roles to play. We play different roles, and at night, when we go to bed, we are all the same; everyone is the same! Everyone sleeps, finished!
Then you wake up and again you play your part. Play the game 100 percent; be like children. See whatever children do, laugh, cry, get angry, it is 100 percent, and then they sleep, happily.
In life, whatever you do, do it with commitment. Commitment makes your character beautiful. Once you have commitment, then laziness and other things vanish. Nature has bestowed all these qualities in you: integrity, honesty, etc. Nothing can bring the joy that these qualities bring to you. You should take pride in these qualities.
Losing one's integrity weighs very heavily on the head. See what is happening in Ukraine, North Africa? It is pathetic, deplorable. People do not have this knowledge!
A hundred thousand people were killed in Sudan, for what? Just to stick onto one chair?
They do not have this spiritual knowledge; the knowledge of non-violence. They do not feel a sense of belongingness to the world. The Vedanta knowledge, of firsts becoming a nobody from a somebody, and then becoming everybody (signifying, a feeling of everyone is a part of me; of belongingness), is so relevant in the world today.
A position is given to a person as President of a country, or a Member of Parliament, so that they serve the people. It is a place to serve. Instead, they sit there to enjoy the power, and it is no more enjoyment, it is a pain then.
Any position is there only to serve. Now, I am sitting high here, not to enjoy, it is so that I can see you and you can see me. I would rather sit there (down with everyone else) but if I sit there, then all of us cannot see each other. I need to communicate with you, so I am sitting up. Also, all this decoration is not for me, it is for the camera, and you! It is so you do not get bored of seeing me, so you can look at the colors. I am always black and white, you need to see the colors, to give you a contrast!
People do not realize that they are on this planet to serve, and so they are given a position! They create havoc when they are asked to step down!
If people say, 'You do not be the Prime Minister or the President', then they should happily step down and be free!
They should say, 'Okay, thank you very much! I did to the best to my ability, now let me take a walk on the beach, enjoy my ice cream!' This should be their attitude.
I really pity these people, who are the head of any Government, or people in power. They are not in a very envious position, it is a pathetic position. They are surrounded by security all the time, all the salutes they get are fake. They are greeted with fear, and complimented with greed. All the actions that people do with them are with some ulterior motive. So why would they want to hold onto a position? It is because this knowledge in not there!
In ancient India, they said a person should know 64 disciplines before he is made a king. One of the disciplines is Spiritual Knowledge. If he is not spiritually educated, he is not fit to be king.
In the long history of thousands of years, India never waged a war against any country. It never invaded any country. It could have, but the principle, the Dharma Gurus (the spiritual leaders) of the country would not allow the kings to do that. They would say, 'You cannot be an expansionist. You cannot invade any country.'
Of course, they fought among themselves! The brothers fought among themselves. It is not that they were peaceful all the time. However, they never went to invade any nation, any country and destroy another culture. So this spiritual knowledge is essential.
Switzerland never went to war with any country. Costa Rica has very peaceful people.
Generally, people are peaceful all over the world. It is just a few leaders who are greedy for power. They do not know what to do with power and they do not understand what power is, and so they create havoc everywhere! Any power is there only to serve. If this is forgotten, the base line is forgotten, misery falls on you.
Q: Gurudev, there seems to be a connection between Lord Shiva and the Rudraksha beads (seeds of a tree used as prayer beads). The Rudraksha has many faces like one face, two face, twelve face and so on. What is the meaning of that?
Sri Sri Ravi Shankar:
You don't worry about that. It's just a marketing technique used by those who sell Rudrakshas. The single sided Rudraksha bead is just bigger than the double sided one.
The important thing is that you should be Ek mukhi (one pointed in devotion) . Never mind whether the Rudraksha you wear has one, or ten, or fifteen faces. I don't attach much significance to this and I don't want you to attach also.
If Rudraksha is good and it does something good for your physiology, then that is enough. If you feel like wearing it, wear it, otherwise it doesn't matter if you don't.
Rudrakshas are not a matter of life and death. It is not that if you put a mala (chain) of ten beads you will get enlightened. Even crows sit on the Rudraksha tree, they don't get enlightened. We have some trees in the ashram.
Yes it has some physiological and energetic effect, but you don't have to give too much importance to it.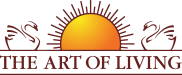 Founded in 1981 by Sri Sri Ravi Shankar,The Art of Living is an educational and humanitarian movement engaged in stress-management and service initiatives.
Read More