Question & Answers with Sri Sri Ravi Shankar

Q: Gurudev, Dearest Gurudev, there is a constant running for importance and recognition in my life. Most of my decisions are based on this. Recognition has been my major motivation in whatever I do including seva. Please advise.
Sri Sri Ravi Shankar:
It's good that you recognize your weakness. Once you have recognized it, you are already coming out of it. Next time you do seva, tell yourself, 'Okay, I am going to do seva but not tell anybody about it'.
In India there is something called as a secret gift. When you gift something it is called as a 'Gupt Daan'. It means you have given but didn't tell that you are giving. Quietly you give. You donate but you don't even want your name to be put on the name plate which says that so and so donated this. When you quietly give, it is called Gupt daan.
What the right hand gives, the left hand also does not know. So, people used to take pride in that. You also take pride in the same thing. At least one time or two times do some seva for which you are not expecting any recognition. This act brings you so much joy. Once you get the taste of that act which is purely seva, you will find it so blissful, so interesting that you will want to go for it again and again.
So, if not all the acts, at least some acts you should do without wanting recognition.
For the other things that you do, it is quite natural to want recognition. You do some good work in your office and you want recognition, there is nothing wrong in that. When you find real fulfillment in life, you feel so contented, then you don't mind whether someone recognizes you or not. You keep doing what is good for you.
Q: Gurudev, Gurudev, how to stop nuclear waste? Currently, the whole ocean and slowly people are getting impacted due to the accident in Japan. How can we stop this?
Sri Sri Ravi Shankar:
You know our oceans are dumped with so much garbage, so much garbage that you can create another continent out of it.
They say, off New York coast, the ocean is not an ocean but it is just a garbage dump. You can create an island, a big continent from it, that much waste is being dumped into the ocean. That is why recycling is so important today.
We should be environmentally conscious. Ask everyone to use lesser and lesser plastics, and be kind to nature.
If you go to the tribal areas where native people live in Africa, Asia and South America, you will see how their villages are so clean. There is no garbage at all.
If you go in the forest, no animal dumps garbage. You can't find carcasses or dead bodies lying around anywhere in the forest. All the animals know how to keep the forest clean. Nature knows how to maintain the forest so clean. Tribal people know how to keep cleanliness. It is only the so called civilized people; we use so much and we don't recycle things as much as we should be doing. And we dump a lot of garbage, that too non-biodegradable waste. This is a matter of concern. We all should be concerned about it.
Q: Gurudev, What is the secret of your energy?
Sri Sri Ravi Shankar:
That is what I am sharing with everybody!! Your connection with the Self, your connection with the source of energy. You are always connected with it, and that's it.
Q: Gurudev, Dear Gurudev, how can I keep my ego and anger from hurting others around me?
Sri Sri Ravi Shankar:
Listen, if your are sensitive and your intention is not to hurt anybody, that is good enough. But sometimes in spite of your being so cautious, some people get hurt. There is nothing that you can do about it. Some people feel that anything you say will hurt them. You compliment them and they think you are taunting them. You give them an honest feedback and they think that you are cruel and rude.
So there are some people who are in that mindset, they may feel upset anyway.
If you invite them for a party, they are unhappy because they think you are showing off. If you don't invite them then of course, they feel that you don't care for them. What do you do! So, you don't worry about it. They have to deal with their hurt.
From your side, you don't use harsh words. From your side be courteous. From your side be caring. That is all you can do. Don't worry about what is going on in their minds because there are millions of people around and their minds are all going in different directions. You have no say over it. You cannot make everybody happy.
If two people don't like each other and you talk to one of them, the other becomes your enemy automatically! If you are simply talking to one person, that can irritate somebody else because you spoke to them. And that is what is happening in the world today.
What is happening in Gaza? If you show sympathy for Gaza, or say something about it like, 'Oh it is wrong, so many children are dying', then Israel will get upset with you. And if you say, 'Israel is right', then Gaza will get upset about you. What do you do? That is why in this world you can't make everyone happy. You listen to your conscience and see to the maximum extent that from your side you have no intention to hurt anybody. That is good enough. You cannot be football of so many people's emotions and feelings. what they feel what they don't feel.
There is a saying in Sanskrit, 'There is no giver of happiness of misery. You create your own happiness and you become miserable on your own, and nobody can stop you from being miserable'.
Q: Gurudev, After death will a person come back into another karmic body?
Sri Sri Ravi Shankar:
See karma cannot be dissolved without a body. So one has to come back to the body to dissolve all the karmas. But moksha is possible.
Moksha means relief from pain, relief from sufferings, relief from ignorance; the whole knowledge is about this only. The spiritual path helps one to release themselves from all of this.
Q: Gurudev, Gurudev, the wise talk about the mindfulness, doesn't a person become unnatural being mindful always?
Sri Sri Ravi Shankar:
Mindfulness is a practice that you do time and again. It may appear to be some effort in the beginning but later on it becomes an effortless process. That's how it is.
Q: Gurudev, Dearest Gurudev, how to be compassionate towards others those who do not behave properly with us. I find being compassionate more difficult than getting angry or irritated.
Sri Sri Ravi Shankar:
If you broaden your vision you will see this from a different angle. You will feel sorry for the person with whom you are getting angry. Their behavior is rude because somewhere in their psyche there is roughness, discomfort, and uneasiness. They have not received as much knowledge or love as much as you have. They don't have that much wisdom, and that is why they are behaving in this way. When this understanding comes to you, then compassion also will come.
Q: Gurudev, Gurudev it is said that energy cannot be created or destroyed, then how can one get moksha? What does jeevan mukti mean?
Sri Sri Ravi Shankar:
Moksha is a drop merging in the ocean. It cannot make the ocean disappear, nor the drop stop its existence totally. The drop merges in the ocean and become the ocean. Like the space in a pot cannot be destroyed, it can only merge with the greater space, and when the mud pot breaks the space inside and outside becomes one. That is what moksha is, realizing that 'I am free, I am space, I am not just the body, body is the container but I am the spirit'.
To simply speak ultimate inner freedom.
Q: Gurudev, Dear Gurudev, how to act passionately after being trained to be dispassionate?
Sri Sri Ravi Shankar:
You cannot create passion, when you love something it simply comes to you. You cannot ask me how do I love something, there is no way, no method.
Sometimes repetition might create an attachment but I wouldn't say it is love. I have seen people who are fighting and when one person is not there anymore or has gone far away then one feels some sort of vacuum suddenly. Every day you are fighting with someone and suddenly that person is not there, what to do now? This is a sort of attachment, but passion that is something which cannot be cultivated, it just comes to you. Dispassion can be cultivated to some extent but compassion and passion cannot be cultivated.
Q: Gurudev, Gurudev, our horoscope is based on our birth time. If the birth time is unknown, does that mean our horoscope is wrong?
Sri Sri Ravi Shankar:
If the timing is correct, interpretation is right. You can never say that it is 100% right. There is a probability of it being 80%-90% correct. And there is always an adrushya (invisible), i.e., an unknown influence. It can happen anytime and that is what is called grace. So grace has the ability to change anything at anytime.
Shastras (scriptures) have their significance.
Like for instance, a boy was born and the father went to the astrologer to show his son's horoscope. The astrologer said that your son is very great. There will be many cars around him all the time around, and he will have the ability to stop anybody at anytime. So the parents thought that their son is going to become a big minister, or the president, and he will be surrounded by a fleet of cars but the son became a policeman. Today of course there are traffic lights which have come, but twenty years ago there were not as many traffic lights but only policemen who direct traffic.
The father came and fought with the astrologer, 'You told me that my son will be surrounded by a fleet of cars, but he has become a policeman'.
The astrologer said, 'See my prediction has come true even now. He is a traffic policeman and he is surrounded by many cars'.
Another astrologer said to someone, 'You will be hit by a bullet in your head'. But what happened one day, the person was wearing a big hat and something did come, but it hit the hat and took the hat away.
So there is a saying in Tamil, 'What came to head went off with my hat'. So a big trouble which would have come, by grace it went away in a small way. So here the scripture is also proved right, but at the same time you were in a right place at the right time.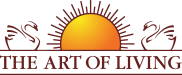 Founded in 1981 by Sri Sri Ravi Shankar,The Art of Living is an educational and humanitarian movement engaged in stress-management and service initiatives.
Read More