Question & Answers with Sri Sri Ravi Shankar

Q: Gurudev, Is religion necessary to get deep into spirituality?
Sri Sri Ravi Shankar:
Religion is different from communism. Being religious means being compassionate, honest and not treating others as you do not want to be treated as.
Q: Gurudev, What happens to a relationship when someone passes away? Does it end or does it continue into the next lifetime?

Sri Sri Ravi Shankar:
Both are possible. Some end and some continue to the next lifetime.

Q: Gurudev, How come you manage to smile in all the circumstances?

Sri Sri Ravi Shankar:
You know, this is our brand mark. Our logo is smile. If you see somebody and they are not smiling, and they say they have done 'Art of Living', don't believe them. I am sure, all those who are here, who have truly done it will agree with me.
Q: Gurudev, I heard you say this and I also strongly believe God is everywhere. How important is it to do Puja, or go to a pilgrimage place like Rishikesh, or take a bath in sacred places?
Sri Sri Ravi Shankar:
It's like you have food at home and sometimes you go to a restaurant also. You don't go to a restaurant because you don't have food at home. Everything is everywhere and you enjoy the flavors equally.
Q: Gurudev, Is it our responsibility to give birth to a child? Or can we leave this in God's hand?

Sri Sri Ravi Shankar:
If you feel you want a child, go for it. Simple. Even this thought of wanting a child may be from the universal thought.

Q: Gurudev, What is difference between self and mind?
Sri Sri Ravi Shankar:
Self is the ocean and mind is a wave.
Q: Gurudev, What is special about this meditation practice compared to others?
Sri Sri Ravi Shankar:
It makes you ordinary and it can happen only to ordinary people. If you think you are special, this meditation cannot happen. And that is what is so special about it.
Q: Gurudev, Why are there so many different philosophies?

Sri Sri Ravi Shankar:
Why not? God loves diversity. What if there was only okra to eat? But you have potatoes, tomatoes, beans, all kinds of fruits, vegetables and flowers. God seems to love diversity. He has created so many of us in different shapes, features and colors. He is definitely not a military person, an army general. A spirit that loves diversity must be diverse in itself too. That is what the rishis (Ancient saints) found in meditation. There is only one Ganesh and one Vishnu, but in so many different forms. See unity in diversity and celebrate diversity. Our rishis in the past had spoken of tolerance, acceptance, diversity and equal opportunity.

Why the difference? Find the common thread in different religions. According to different places, there are different customs. Time has created differences. There was one Buddha, now we have thirty-two forms of Buddhism, one Jesus Christ and now seventy-two sects of Christianity, and one Prophet Mohamed and now five different sects of Islam. In Hinduism, the variations cannot even be counted! But everyone believes in the Vedas, the Upanishads. How many different sects? Why should they not be there? Let it be there. See unity in diversity.

Q: Gurudev, What to do with cancer?
Sri Sri Ravi Shankar:
Continue doing pranayama, breathing exercises, meditation, vegetarian food and yoga.

Q: Gurudev, My friends who have not done the course keep on asking me which meditation is best for them. What should I tell them?
Sri Sri Ravi Shankar:
There are many CDs here. Any one will work.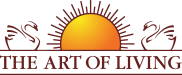 Founded in 1981 by Sri Sri Ravi Shankar,The Art of Living is an educational and humanitarian movement engaged in stress-management and service initiatives.
Read More