Question & Answers with Sri Sri Ravi Shankar

Q: Gurudev, I am a coward. All my life I have been afraid of every little thing. I see risks and danger in my way and fear everything and everyone. I'm afraid to get hurt. How do I overcome all this?
Sri Sri Ravi Shankar:
First of all remove this label – 'I am a coward'. Who said you are a coward? Drop this label. When you label, like the saying in the bible 'As you sow, so shall you reap' you go on encouraging that. You are wonderful. We are all here to support you, and I am here to support you, and everybody here will support you! Don't think you are weak. Just drop it.
Q: Gurudev, What mistake can't be forgiven?
Sri Sri Ravi Shankar:
One who does not forgive, he is mistaken.
Q: Gurudev, When you say lets stop the world for an hour, for 10 days. What do you mean by that?
Sri Sri Ravi Shankar:
Stopping our mind, stopping the racing mind. It is always thinking about the past or it is always thinking about the future. We are angry about the past or anxious about the future. To take a fresh look at the world, the situation, you need to wake up and see, - as Mahatma Gandhi used to say never look back. He would say lets see what we should do now and for the future. That gives a lot of energy, encouragement, enthusiasm, and lifts you up from the ashes even though there are ashes around you.
Q: Gurudev, Even after doing Advance course, I have negative emotions like anger, jealousy and greed. What should I do?
Sri Sri Ravi Shankar:
You have already assumed that you have all this. Now imagine what the case would be if you had never done meditation. These emotions were happening in you earlier also, and these are happening now also. But now these lose their grip on you very quickly. May be, few more Advance courses and you find that you are out of the grip of these emotions.
Don't assume that you have all these negative emotions in you. If you assume this, same will start manifesting. Where are these emotions right now? You are pure in the present moment. Have faith in your innocence in the present moment. Gradually, you will experience that all these are not present in you, and you would start feeling how beautiful you are from inside. You have heard this earlier, but now you would experience it.
Q: Gurudev, Even after doing Seva, Sadhna and Satsang regularly why does doubt arise in the mind?
Sri Sri Ravi Shankar:
Our doubt is always about the good thing. We don't doubt someone's dishonesty but his honesty. If someone is honest we question if he is really honest. We don't ask is he really dishonest? We don't doubt a thief, we doubt a good man. Then we doubt the existence of God.
*White string worn around the body
Q: Gurudev, please guide me on how I can serve humanity. Lots and lots of love.
Sri Sri Ravi Shankar:
Yes, come join the band wagon. Come join and think about what we can all do together. See alone when we do it, individually, it is a small effort. There is not much result. In fact, we burn out, we get tired. But as a group we can do a lot. Ok?
Q: Gurudev, Please say something about spiritual materialism.
Sri Sri Ravi Shankar:
I am hearing a new word today. Well, don't divide life: this is spiritual or this is materialistic. Take a holistic view of life. In a temple there is food. In that sense both material and spiritual aspects are there. Music is both a form of entertainment and spirituality. We even put ornate clothes on our deities. Ancient people never separated the spiritual and material. They enjoyed putting precious jewels in temples.
In South India, in Madurai, kings gave away most of their precious jewels to the temples. Everything co-existed. In the same way you can treat work as worship. It is sacred. Spirituality has entered our material life. Action is sacred. Lord Krishna says, "Janma karma samay divya". All actions are divine.Lord Krishna himself was very much of the material world except for his discourse to Arjuna. All he did was materialistic. He ruled the country, advised as a minister, and so on. Life should not be compartmentalized. Materialism and spirituality are not opposed to each other.
However, money earned through unethical means is never spiritual. It will pinch your heart. The spirit is awake in you. It is your natural instinct. If you have a plate full of food and someone comes to you, you will not be able to eat it alone. It is such a natural part of your life that you cannot renounce one for the other. Every spiritual person has to do charity. You want to be compassionate, but how can you be when you have nothing to give away. Charity cannot happen with an empty bowl.
Narayana is the pinnacle of spiritual life and Laxmi is the symbol of wealth. Both Narayana and Laxmi go together. Saraswati sat on a rock. The knowledge that you have gained will always be with you. Laxmi sits on a lotus which floats on water. You will never believe what happens in the share market. Wealth is unsteady just as a lotus floating on water. These are the eternal symbols that convey truth. Grasp what is needed. This is very important.
Q: Gurudev, Can intuition be wrong?
Sri Sri Ravi Shankar:
Then that is not intuition.
Q: Gurudev, Why do negative feelings like regret and frustration exist? Has anything productive ever come out of them? And if not, what is the way to turn these emotions into productive one?
Sri Sri Ravi Shankar:
You should read 'Celebrating Silence'. I have answered all these questions there.
Q: Gurudev, How to deal with people who say and do bad things?
Sri Sri Ravi Shankar:
First of all, accept that, that is how they are. Second thing is to see that they will change. Tomorrow they may change, next week, next year. Keep an open mind, maybe in 5, 10 years, in the next lifetime they will change. When you know that they are like that and that they may change, then your mind is calm. Any irritable situation, make fun of it. If you have a little bit humor, you are able to sail through irritable situations. If it is really unbearable, never mind that you get angry. But you should become normal again in 2 seconds. You know, it's not worth losing our peace of mind. Because of someone's behavior. Don't you think so?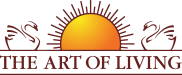 Founded in 1981 by Sri Sri Ravi Shankar,The Art of Living is an educational and humanitarian movement engaged in stress-management and service initiatives.
Read More