Question & Answers with Sri Sri Ravi Shankar

Q: Gurudev, It is said that Lord Krishna was embodied with all sixteen arts, Lord Rama with twelve, and Hanuman with fourteen. If it is like this, then how can we call Lord Rama as incarnation of God?
Sri Sri Ravi Shankar:
A devotee is higher than the God. This has been said to sing the glory of devotees. In reality, both Guru and disciple are God. To sing the glory of a devotee and to raise the level of a devotee, God himself bends. It is like a father carrying his son on his shoulder, higher than him.If Hanuman was not stronger than Sri Rama, then how would he have helped Sri Rama. It is like the one who is stronger than me can carry my suitcase.
Sri Rama also needed help from Hanuman. Same way, God also wants your help. So, we should do work to uplift society. The one who does work of God, works for the good of society, is also taken care of by the God. Working for the God, for the good of society, is an indication of divinity blossoming in you. So, Hanumanji helped Sri Rama, but he never got into the state of ego or arrogance that he's helping Sri Rama. He knew that such thoughts are only illusionary and he had got that luck to work for Sri Rama. So, he worked under Sri Rama all his life while doing all Sri Rama's work.
Q: Gurudev, Some of my colleagues talk ill of the 'Art of Living'. I don't like this but I ignore them. Can you please guide what should I do?

Sri Sri Ravi Shankar:
What is it that they can talk bad of us? There is nothing. That is all their imagination. You keep on doing what you can. They will also realize. This had also happened with so many saints in the past. Some people liked them and got benefited after getting the knowledge, and some others didn't like them. How does it matter?
We are teaching. One thing that some people say is why the 'Art of Living' courses are paid. 'Art of living' is an education. Do you think education should be free? Will people value free education the same way? If education should be free, then all education like medical, engineering, journalism should also be free. If all others are not, why should spiritual education be free? There was concept of Dakshina in the past also. Unless you give dakshina, your education is never complete. And we do so much work in society with the money left after course expenses.
Also this shows how much more work we need to do to improve the society.
Q: Gurudev, What is Enlightenment?


Sri Sri Ravi Shankar:
The book 'Celebrating Silence' contains little excerpts on many topics. You read that and then we will discuss about it.
Q: Gurudev, Is world peace possible?
Sri Sri Ravi Shankar:
World peace comes with individual peace. If individuals become peaceful, communities become peaceful. Then the leaders of the world will also become peaceful, and we can have world peace. When people have broad vision for the whole world, world peace is a possibility. We need to spiritualize the politics, socialize the business and secularize the religion.
Q: Gurudev, Some volunteers from the 'Art of living' want to enter into politics with your blessings.
Sri Sri Ravi Shankar:
Yes, it is alright, they should go into politics, clean up the politics like the 'Art of Living' volunteers cleaned up Yamuna!
*Devotion
**Karma
***Meditation
Q: Gurudev, Dearest guruji, this is the first time I am seeing so much of your blessed glory. Can you tell me how to learn to love myself and respect myself so that I can become a good mother. I inflict harm on my body because I don't feel worthy. What should I do? Your answer would be most appreciated. Jai Gurudev.

Sri Sri Ravi Shankar:
First of all, don't think you don't love yourself. Who says this? Even a person who commits suicide loves himself too much, that's why he commits suicide. Such a person doesn't want pain, can't tolerate pain. So, when people who can't bear some little pain or suffering, and want only happiness, they commit suicide. They love themselves too much. They don't love others. If the person who is committing suicide loves his mother or daughter or wife or husband or his near and dear one, how would he/she commit suicide? If one care for others, he/she would never commit suicide.They should know if they hang themselves, they will bring problem to his/her fellow beings making them miserable and sad. So, one commits suicide because of loving oneself too much.So, never doubt your love for yourself. Who says you don't love yourself? It's impossible, because you are love.It's only misplaced. Somewhere you don't get it right. And you are in the right place. As of now, not a single mother is born on this planet who is bad. As a mother, don't think that you are a bad mother. Impossible! So, just relax and move on with your work.Don't analyze too much about what happened because there is always imperfection in any action we do. This is an important thing to know. No action, whatever, on this planet earth is perfect. Every action has a dot of imperfection in it. But we should keep acting. Even the worst act has got a good dot in it, whereas the best action has got one flaw in it. It's either 98 percent good and 2 percent bad or 2 percent good and 98 percent bad. This is what happens in all the actions. So don't focus so much on the flaws in an action. Keep acting, as long as it is 98 percent good. Ya?
Q: Gurudev, Is it our responsibility to give birth to a child? Or can we leave this in God's hand?

Sri Sri Ravi Shankar:
If you feel you want a child, go for it. Simple. Even this thought of wanting a child may be from the universal thought.
Q: Gurudev, Today, children are getting more attracted to western culture. My son gets annoyed if jeans is washed after one wear. We have to pay an extra amount to get torn jeans, that is how he loves to wear it. How can we bring a change in this attitude?

Sri Sri Ravi Shankar:
You know, all these fashions keep on changing. So, don't worry. None of the fashion can stay forever. You create such awareness in your children and their friends. You inspire them to adopt some different styles. That is why I am telling every parent has to be a good uncle and aunt. You can't care for your children only. You have to care for their friends. You should have at least six parties for your children at home in a year where you should interact with friends of your children. Call them all over to your house, have a pajama party, sit with them, talk to them, share stories, find out from them. If you spend one Saturday evening in two months, you can make a great difference.
Q: Gurudev, How do we increase willpower?


Sri Sri Ravi Shankar:
Meditation and breathing enhance the inner power. These practices get us in touch with ourselves. You know, willpower comes to you with three things.
First, when you love something then you follow through with it. The commitment is there.
Second, where there is some fear there is commitment. If someone says that if you don't follow this diet you have to have an operation, then you will follow.
Third is greed. If someone tells you, "You do this for a month then you will get a million dollars," I tell you, you will not miss a single day!
Either through greed or fear or love you follow your commitment. And I feel the last one is better than the other two.
Q: Gurudev, What to do with cancer?
Sri Sri Ravi Shankar:
Continue doing pranayama, breathing exercises, meditation, vegetarian food and yoga.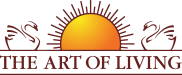 Founded in 1981 by Sri Sri Ravi Shankar,The Art of Living is an educational and humanitarian movement engaged in stress-management and service initiatives.
Read More