Question & Answers with Sri Sri Ravi Shankar

Q: Gurudev, When will there be complete peace?
Sri Sri Ravi Shankar:
First, in you is there complete peace? Then there will be peace in the world. Waves come and go. In the world, all are happy at all times – this is not possible. The importance of food is when there is hunger. If there is no hunger in the world, what to do with food?
Q: Gurudev, How to choose career?

Sri Sri Ravi Shankar:
Choice is yours, blessing is mine! It is tough time, and it is confusing to chose among engineering, medical, architecture, charted accountancy etc. especially when you are equally good in more than one subject. It is good to bake a little bit in that confusion. But it is important that you put in your 100 percent in anything you chose.
Many times it happens that you choose medical and later on you feel you should have opted for engineering, or you choose engineering and you feel you should have gone for charted accountancy. This is all illusion. Every profession is the same.
Q: Gurudev, How to find forgiveness within myself?

Sri Sri Ravi Shankar:
Why struggle to forgive? Hold onto it for this lifetime and the next lifetime. You do not need to do anything which is difficult. Forgiveness is easy. Inside every criminal there is someone crying for forgiveness. Someone who does injustice never had the opportunity to grow spiritually. Spiritual education is so essential to bring about the human qualities.
Q: Gurudev, Can you explain the meaning of accidents and illness in our life? What does it mean when they keep happening to us, even when we do actions to take care of ourselves, like coming to this course?
Sri Sri Ravi Shankar:
See, whether you come to the course or go shopping, it is the same. If you don't stop at a red light or stop at a green light, someone will hit you. They don't see you. When you falter with the traffic rules, or someone else falters, then you are in trouble. You are not in isolation; you are in connection with many other factors in life.
Q: Gurudev, Does learning traditional music make us spiritual?
Sri Sri Ravi Shankar:
Music is called laya yoga. Bhakti is different. Music as music without devotion is not so useful. Only one part of your brain is developing. Total personality does not develop. Gyana (knowledge), gaana (music), dhyana (meditation) - all are required. Gyana nourishes the left brain. Gaana nourishes the right brain. Dhyana nourishes both sides. All three activities are essential.
Q: Gurudev, In the family of Shiva, each vahaan (vehicle – usually an animal associated with a form of God) is the enemy of the other in the animal kingdom. There is a bull, a mouse, a peacock etc yet they live together in peace. How is it so?
Sri Sri Ravi Shankar:
The peaceful, non dual self element that is Shiva brings together everyone and harmonize everything.
Q: Gurudev, I don't know what is good for me and what is bad?
Sri Sri Ravi Shankar:
Drop that which gives you short termhappiness and long term suffering. Just keep this in the back of your mind.
Q: Gurudev, I do sadhna every day, but I want to be with you all the time and if I see other people talking to you, I keep hallucinating that you speaking to me only. Sometimes I feel any gesture of yours works and I feel alright, but today while meeting our entire group, you didn't even see or look at me. So, I don't know if that is obsession and how do I get over it?
Sri Sri Ravi Shankar:
See, the moment you knew it was obsession, you already got over it. OK? So, it is OK to draw attention for a while but you don't have to draw attention all the time. You be happy, be centered, keep doing service, sadhna, satsang. Don't sit and do analysis –"Was it devotion or was it hallucination?"- Analysis makes it even worse. Just be natural, move on, and take it as it comes-OK? Got it? See, we always get what we need. This basic principal we must keep in mind and keep moving.
Q: Gurudev, Why do negative feelings like regret and frustration exist? Has anything productive ever come out of them? And if not, what is the way to turn these emotions into productive one?
Sri Sri Ravi Shankar:
You should read 'Celebrating Silence'. I have answered all these questions there.
Q: Gurudev, What are the energy chakras in our body?
Sri Sri Ravi Shankar:
Your Advance course is still in continuation? Hold on to the question. Don't go away. You will soon get to know.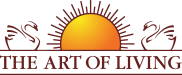 Founded in 1981 by Sri Sri Ravi Shankar,The Art of Living is an educational and humanitarian movement engaged in stress-management and service initiatives.
Read More