Question & Answers with Sri Sri Ravi Shankar

Q: Gurudev, Can we achieve a goal within time? Please tell a way so that we may achieve a hundred percent result.
Sri Sri Ravi Shankar:
There is a sukti in Sanskrit - Kriya siddi bhavati mahta, kriya siddhi bhavati satve mahta . An act is perfected by satva. The higher the satvaguna rises in us, an act is achieved easily and without hurdles. When rajoguna and tamoguna are increased, then it takes longer to complete a work.
Thus, to increase the satva, follow a satvic diet, meditate, do satsang, pranayama and yoga. With all this, sadbuddhi (good sense) is developed.
Q: Gurudev, How to get joy in life?
Sri Sri Ravi Shankar:
Forget about getting joy, it will come to you. You should just relax.
Q: Gurudev, What if you give a promise and then take it back?
Sri Sri Ravi Shankar:
It is not the promise which is important. What is important is: what is best for ever body, for all human beings. Suppose you have promised your daughter to take her skiing but if the weather forecast says that there will be a snow storm, what will you do? Will you take her out because you promised or will you be intelligent and say, "The promise will not bring happiness now, so I take back my promise and not take you there now".
Q: Gurudev, In India, Nepal, how do all these sages work together for a one world family?
Sri Sri Ravi Shankar:
Everybody's intention is there to unite the world as a family. The goal is the same. The methods are different, areas are different.

Q: Gurudev, We are not supposed to marry in our own gotra (family tree). Scientifically, what does a gotra mean?
Sri Sri Ravi Shankar:
Gotra is a family tree, like you know if you marry your own siblings, or cousins, they say the genes will not develop properly, children will not develop. The family trees go back to some rishis in the past. And they say that gotra means we belong to this (a particular) family. Today what the scientists say about blood groups was known to people thousands of years ago. Yet people from the same gotra have spread. If you marry in the same gotra the children will not be too healthy. That is the main thing. It's better to avoid.
But those were the thoughts from some thousands of years ago but now since we have gone so far away and the population has spread so much, it has become so vast. I don't know how relevant it is. But (marriage within) gotra is better to avoid.
Q: Gurudev, how do I differentiate between being flexible and manipulative? Is there an intention behind it?
Sri Sri Ravi Shankar:
Yes, intention and your selfish desire is what can make you manipulative. But, if you are content, you are free and you have a goal to achieve, then it is adaptation, not manipulation.

Q: Gurudev, There are quite a few questions about how do I feel more connected with you or how do I feel the connection. Sometimes, I don't feel the connection to knowledge or to you or to myself. These types of questions are there, couple of them in my mind.
Sri Sri Ravi Shankar:
Certain things you should take for granted. You should feel that you are connected. Are you connected to air? Do you say, again and again, is there air around me? Am I breathing or not? Is there air around me? My dear, there is! Is there a sun in the universe? There is! I don't see the sun. If there is no sun, the earth would not exist. If it is not visible now, it is visible another six hours later. Or eight hours later - it will come to the horizon. In Norway, you'll not see the sun for two months. That doesn't mean it has disappeared from the surface of the planet. Similarly, your connection, your love is always there. Sometimes you feel it. When a cool wind blows on a hot summer's day, it gives you certain elevation. It gives you a contrast. You were not connected, suddenly you feel connected. So this feeling of being connected often happens in contrast. Especially when you didn't feel connected, suddenly you feel the connection, you feel that contrast.
For knowledge, you have to have the opposites. When you don't feel the connection, know that you are already connected. Don't look for it. You see what I am saying? Okay. Move away from all the principles of the Art of Living. Drop your pranayama, meditation, singing, everything for one week, 10 days. Then you will see. You will feel the thirst. All this knowledge will pop up in your life time and again. Wisdom once learnt remains with you like a solid rock. You can't get away from wisdom. Still try to get out of it for sometime and see. Then you'll notice the connection. Sometimes astrologically, cosmologically, the sense of lack of enthusiasm, interest or spirituality or sort of dullness creeps in life. Vedic astrology speaks about a particular time in one's life where this could happen. But it is only for a short period of time. Especially they say, when the Jupiter is at the lowest energy, the spiritual energy in the world goes down and people become more gross. You don't feel uplifted, elevated. But it's only a short period of 11 months or even shorter. The Christian tradition speaks about the dark night of the soul where a spiritual seeker suddenly finds that all that he has been doing is useless or has not taken them any further. This type of a feeling had dawned in Mother Teresa also.
In Patanjali Yoga Sutras, it is explained how to overcome such obstacles in the path of Yoga. These are the nine obstacles you can get – doubts will come. Self doubt, doubt about the teacher, doubt about the knowledge, the path and then some or the other ailments come. You'll be fine. When you want to do is some practice you'll get cold, cough, fever, this and that. Some physical discomfort, disease or mental dullness can come over you. These sorts of nine different types of obstacles to get perfection are also part of the knowledge, part of the path. But no obstacles can stay forever. They all come for a short time and they go, they disappear. So don't keep looking whether I am connected or not connected. When you feel a sort of vacuum, lack of love, lack of enthusiasm or the initial high or joy you felt suddenly disappearing somewhere, just smile and be centered. You will see this wind just blows and then the sun rises back again. The sun is always there. It will be visible just in the matter of time. In the same way, your connection with your Self, with the teacher, with the universe is all intact. It will just blossom once again.
Q: Gurudev, What is wrong and what is right?
Sri Sri Ravi Shankar:
Which gives you short term pleasure and long term misery is wrong and vice-versa.
Q: Gurudev, How to overcome low self-esteem?
Sri Sri Ravi Shankar:
Go and work in villages and slums, you will get your self-esteem back. Go and work for a week, ten days or even on a weekend. Teach some lessons to the children there and see how your self-esteem will come up.

Q: Gurudev, What is the definition for life? How to lead a happy life?
Sri Sri Ravi Shankar:
That is what Art of Living is all about. Life is beyond definition. Much more than whatever you can capture or define. It is so vast, so big, it can't be encapsulated in a few words. When defining life you are limiting the scope of life. Happiness is a factor that we have to consciously pursue. Unconsciously we all are happy, but somewhere in the pursuit of happiness we get stuck and miss the goal. That is what spirituality is all about - bringing that one smile.
Once you are able to see the light, you see the entire past as a dream, move on. Wake up and see the present, you will find happiness is there, unconditional happiness. Then you are happy and not dependant on others for your happiness. Happiness depends only on your mind. When the mind is free of past impressions and future cravings, happiness is there.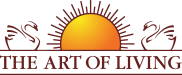 Founded in 1981 by Sri Sri Ravi Shankar,The Art of Living is an educational and humanitarian movement engaged in stress-management and service initiatives.
Read More