Question & Answers with Sri Sri Ravi Shankar

Q: Gurudev, Guruji, it is said 'Advaita' (Non Duality). Why it is not expressed as 'only one' but as 'not two'?
Sri Sri Ravi Shankar:
Because you need two to count one.
Q: Gurudev, The Vedas say that God is one and true scholars call Him by many names. Today religions have moved away from this truth of inter-religious harmony. What can we do as individuals to bring that harmony back?


Sri Sri Ravi Shankar:
To bring harmony between the religions, we must uplift everyone to a spiritual level. Spirituality is the common thread. There was only one Jesus, but how many sects of Christianity are there? Seventy-two. There was only one Prophet Muhammed and how many schools of Islam are there? Five. There was only one Lord Buddha and how many types of Buddhism are there? Thirty-two. There was one Lord Mahadeva. How many sects of Jainism are there? Four. So many different schools of thought. Yet the six far Eastern religions had no conflict at all. There was never a conflict between Jainism, Hinduism, Sikhism, Buddhism, Taoism or Shintoism in the world. They always co-existed in harmony. The thing is, Middle Eastern religions have had conflict throughout history. Judaism, Christianity and Islam always had conflict. I was told of a particular incident in Japan. When President Nixon visited Japan for a conference, on one side of him was a Buddhist monk and on the other was a Shinto priest. He asked the Shinto priest, "what is the percentage of Shintoism in Japan?" The Shinto priest replied – 80 percent. He then turned to the Buddhist monk thinking there would be 20% Buddhists in Japan. He asked, "What is the percentage of Buddhists in Japan?". The monk said 80 percent. President Nixon was so confused. He asked how it was possible. Both priests said that it was possible. You know, that type of harmony existed between religions in the Far East because nobody tried to convert anybody. Religious conversion was not an agenda. Uplifting human consciousness was the main goal. Giving the knowledge was the main goal. It was not about saying, 'my way is the only way and follow it and go to Heaven, otherwise you will go to Hell'. People, who think that only they have the key to Heaven, create such Hell for everyone else. So, a grounded understanding of religious philosophy is essential. If every child knows little bit about all the philosophies of the world, nobody will grow up to be a terrorist. You know, Einstein said that the best book he ever read was the Gita. He said that it has contributed so much to his understanding of the world and about life. Einstein has read it several times.
The Matrix movie was based on Hindu scripture, Yoga Vashista. The main point was about the whole theme of consciousness. It is an excellent book describing the relationship between mind, consciousness and the universe around us.
Q: Gurudev, On one hand, desires need to be dropped, but is it okay to have a desire for liberation? Whenwill that get dropped?

Sri Sri Ravi Shankar:
Yes, it is okay to have a desire for liberation.

Q: Gurudev, It is said that Lord Krishna was embodied with all sixteen arts, Lord Rama with twelve, and Hanuman with fourteen. If it is like this, then how can we call Lord Rama as incarnation of God?
Sri Sri Ravi Shankar:
A devotee is higher than the God. This has been said to sing the glory of devotees. In reality, both Guru and disciple are God. To sing the glory of a devotee and to raise the level of a devotee, God himself bends. It is like a father carrying his son on his shoulder, higher than him.If Hanuman was not stronger than Sri Rama, then how would he have helped Sri Rama. It is like the one who is stronger than me can carry my suitcase.
Sri Rama also needed help from Hanuman. Same way, God also wants your help. So, we should do work to uplift society. The one who does work of God, works for the good of society, is also taken care of by the God. Working for the God, for the good of society, is an indication of divinity blossoming in you. So, Hanumanji helped Sri Rama, but he never got into the state of ego or arrogance that he's helping Sri Rama. He knew that such thoughts are only illusionary and he had got that luck to work for Sri Rama. So, he worked under Sri Rama all his life while doing all Sri Rama's work.
Q: Gurudev, His Holiness, how can I concentrate in spite of my workload? At times, I get so upset and disturbed with customers' complaints, esp. with those which are totally untrue.
Sri Sri Ravi Shankar:
Complaints are opinions. Listen to them carefully, and if there is something good in it then you can take that. If it is just a biased opinion, smile at them. That's my policy. You can take something on board. I suggest you should take criticism with open mind, and also give criticism with open mind. You should never be shy about criticism.
What is great is, when you can smile at complaints. That means you have achieved something.
Q: Gurudev, What is special about this meditation practice compared to others?
Sri Sri Ravi Shankar:
It makes you ordinary and it can happen only to ordinary people. If you think you are special, this meditation cannot happen. And that is what is so special about it.
Q: Gurudev, My father recently passed away. How can I know how he is, where he is and what he thinks ofme?

Sri Sri Ravi Shankar:
Those who have passed on to the other side shower their blessings on you. They don't judge you and have no concerns about you. They know you will be taken care of.

Q: Gurudev, What is the relation between meditation, sleep and dream?
Sri Sri Ravi Shankar:
You have used three different words; you first tell me what definition do you have for these three?
Meditation is when you are awake as well as relaxed.
You don't know anything in deep sleep. Only after you wake up, you get to know that you were sleeping. And a dream is a dream. The experiences that you already have had, when those reflect again in your mind, your consciousness, that is dream.
Q: Gurudev, Can you comment on the shifts happening in the coming years, around the year 2012. What will it be afterwards?

Sri Sri Ravi Shankar:
I want to assure you that we will be able to see 2013. Just remember all the chaos that happened in 1999. Some people started storing food for six months in their basements. Even then I said things would be as usual. Things will be as usual in 2012 also. Actually spirituality will become more fashionable in the coming years; people will become more spiritual. Everyone will understand more about the consciousness. Right here, there are so many layers of the universe and existence. More and more of it will come to light. People will understand; science will also discover.

Q: Gurudev, I have a strong tendency to be future-oriented. Always planning, imagining and having expectations from the future, clearly this doesn't serve me. Despite my best efforts, I have not been able to free myself of this tendency. Please advice.
Sri Sri Ravi Shankar:
More knowledge and meditation.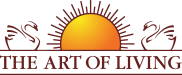 Founded in 1981 by Sri Sri Ravi Shankar,The Art of Living is an educational and humanitarian movement engaged in stress-management and service initiatives.
Read More