Question & Answers with Sri Sri Ravi Shankar

Q: Gurudev, I have been in love with a girl for the past four years. Recently she broke up with me because of some misunderstanding. I want her back and don't know what to do.
Sri Sri Ravi Shankar:
Basically you broke your heart. Okay so what do you want? You want her back right? What is the guarantee that if she comes back to you she will be happy? Do you know how to achieve what you want? You have to go deep inside. You have to become calm and centered. When you are feverish, your mind is agitated. You lose all your charm. If you are not charming, what is the guarantee that anybody will stay with you? You have to make yourself pleasant, charming, strong and subtle. Who wants to be with someone who is unhappy, sad or depressed? First get rid of your sadness. Shake off the past. accept the lessons from the past and move on. You have to become strong, serene, and calm.
Only when you meditate, do pranayama and Sudarshan Kriya, Yoga then you can have all the four. Do yoga and you will see the difference immediately? When the difference comes your wishes will start being fulfilled.
When you are desperate, you can do only two things. Either commit suicide or repose in yoga. Only spirituality and knowledge can bring charm into your life. A yogi is one who not only can fulfill his desires but can also fulfill others desires.
Q: Gurudev, When will there be complete peace?
Sri Sri Ravi Shankar:
First, in you is there complete peace? Then there will be peace in the world. Waves come and go. In the world, all are happy at all times – this is not possible. The importance of food is when there is hunger. If there is no hunger in the world, what to do with food?
Q: Gurudev, What would be your best memory of happiness?
Sri Sri Ravi Shankar:
Happiness is when you want nothing, and you want to give. Where the wanting and desires end, and the sharing begins, happiness is exactly there. Memory is not happiness. When you are happy, you forget everything. It is when happiness is gone that you dwell in its memory. In the world, people are either dreaming of happiness or remembering happiness. That is either being in the past or the future. But happiness is that which is in the present. And it is your very nature.
Q: Gurudev, Do planets have any effect on us?
Sri Sri Ravi Shankar:
Yes, planets do have an effect on us. But the effects are minimal on those who are on the path of sadhna, satsang and knowledge. For those, negative effects reduce and positive effects start to increase. It's like when you take umbrella under the hot sun, you feel less heat on your head. Practices and mantras are the solutions.
Q: Gurudev, In Celebrating Silence you say that ambition indicates lack of self-confidence. Is this so?
Sri Sri Ravi Shankar:
If I say, "I have successfully lifted this bottle of water", this indicates I was not confident that I could have done it. Being ambitious is when you are not confident of achieving something. 'I ran ten miles. I did not think I would do it' - Claiming success indicates your limitation. You are unaware of your huge potential. But the attitude should be ' I ran ten miles? I don't realize that I can also do 100 miles'!
Q: Gurudev, Maharashtra assembly fight, Bangladesh, Pakistan…My heart weeps looking at all this. I feel afraid at times.
Sri Sri Ravi Shankar:
When you look at all this you feel pain in your heart. The pain should be there. When the pain is there you take a step. Otherwise you keep sitting until your own home is on fire.
Observe how Mahatma Gandhi gave a direction in those days. This way you will also get ideas in your mind on how to move ahead. All should sacrifice a little. Whatever we can we will all do. You feel afraid at times, that's ok. It happens at times only isn't it? Do meditation, Pranayama and you will be out of it.
Q: Gurudev, What is important in a husband-wife relationship?
Sri Sri Ravi Shankar:
A secret for women: Always pump the ego of the man. Praise him. He always has to prove himself in society. Don't burden him further to prove his love for you. With her words, a woman can enhance or decrease the self-esteem of a man.
And a secret for men, don't step on the emotions of a woman. She may complain about her father or family, but you don't join her. She will switch the part. Don't complain about her family. Don't say no to anything spiritual she wants to do.
Q: Gurudev, Apart from the joy one gets in service, is there anything else also that one gets?
Sri Sri Ravi Shankar:
You get what you call good luck. Doing service increases your luck. But doing service in order to enhance luck will be cheating. You do service because you cannot live without that.
Do whatever you can in your capacity.
Q: Gurudev, Guruji there are so many people in the world who are suffering on behalf of ancient beliefs and rituals. Can you please talk about it?
Sri Sri Ravi Shankar:
People are suffering with modern beliefs also. They think drugs, cigarette, alcohol gives them joy and then they suffer. Not every ancient belief is wrong and not every modern belief is right. We need to accept combination of both old and new. People are suffering because of superstitions which have no sanction of scriptures or science. People are suffering because of some rituals which are not at all part of ancient scriptures. It's a lack of wisdom which make people suffer. Nothing else.
Q: Gurudev, How does one live without expectations and still achieve great things in life?
Sri Sri Ravi Shankar:
You have all that you need to blossom. Do Sudarshan Kriya, do meditation. In 'Part 2/ Art of Silence' program, participants experience blossoming of their talents and new skills start developing.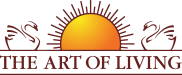 Founded in 1981 by Sri Sri Ravi Shankar,The Art of Living is an educational and humanitarian movement engaged in stress-management and service initiatives.
Read More