Question & Answers with Sri Sri Ravi Shankar

Q: Gurudev, How should be a disciple's relation with the master?
Sri Sri Ravi Shankar:
What relation you want to have with yourself? A relation in which you are natural and without any hesitation.
Q: Gurudev, Why to turn vegetarian to practice spirituality? Don't I need proteins to follow spirituality?

Sri Sri Ravi Shankar:
There is more than one reason for the same. There are different animal groups. Some are scavengers which eat dead animals. Some kill and eat fresh flesh. Some animals eat only vegetarian food. The most powerful land animal, elephant, is vegetarian. Horse, cow, Gorilla, Hippopotamus are all vegetarians.
So, you find this nature. Our system is made for vegetarian food. There are many logical and scientific explanations. People world over are turning to be vegetarian. You don't want to make your stomach a burial land? You can change your whole diet and you will find how intelligent and genius you turn out to be. Most scientists, especially the genius ones like Einstein were also vegetarian.
Find more in the next post..
Q: Gurudev, How much am I suppose to work?
Sri Sri Ravi Shankar:
Well, it is up to you.
Q: Gurudev, What is more important, ones upbringing or one's cast? People who believe in cast system and religion are against intercast marriages. So what matters most-the values of that human or the cast and religion of that human?
Sri Sri Ravi Shankar:
One should see the humanity the most.
Q: Gurudev, Guruji, how do I silence my mind?
Sri Sri Ravi Shankar:
The will to silence itself pays in many ways. Meditation and Sudarshan Kriya helps, too.
Q: Gurudev, When you are in front of us, you ask us to close our eyes and meditate, but we don't feel like even blinking our eyes (we want to keep seeing you). Don't laugh it off, devotees are perturbed.
Sri Sri Ravi Shankar:
Should I get you a mirror? Go within yourself and you find how beautiful you are.
Q: Gurudev, Is it our responsibility to give birth to a child? Or can we leave this in God's hand?

Sri Sri Ravi Shankar:
If you feel you want a child, go for it. Simple. Even this thought of wanting a child may be from the universal thought.
Q: Gurudev, These practices bring so much inner comfort. If I do a lot of practice, will it make me more happy?

Sri Sri Ravi Shankar:
Don't do too much of practice. Move ahead gradually. Do only as much as needed. Do that much to which your body gets accustomed to. You should not start doing 10 hours of practice all of a sudden.
Q: Gurudev, What is the difference between Lord Shankar and Lord Krishna? Some worship Shiva while others worship Krishna?
Sri Sri Ravi Shankar:
There are different forms and names, but they all are same.
Q: Gurudev, I am in all love and bliss here. Can you bless me to be always in this love?
Sri Sri Ravi Shankar:
See, this 'always' is the problem. Don't try to hold on to the always. Take life as it comes. So what if all those clouds come for a moment. Your nature never goes and your nature is love. That cannot be changed.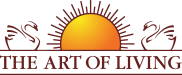 Founded in 1981 by Sri Sri Ravi Shankar,The Art of Living is an educational and humanitarian movement engaged in stress-management and service initiatives.
Read More