Question & Answers with Sri Sri Ravi Shankar

Q: Gurudev, Please, please, please, please answer my question. Dear Sri Sri, when there is love, why suffering is also there in a relationship?
Sri Sri Ravi Shankar:
Love with wisdom is bliss. Love without knowledge or wisdom is pain. Why is there pain in love? That is what you are wondering or questioning about! It is not love which is giving you pain. If it is just purely love, that means you just care for someone, you want the best for them, and then there is no pain. But when you want something in return from them or you have demands from them, then there is pain. Small things like you love somebody and they didn't smile at you, that is enough! You love somebody and they are interested in someone else, they flirt around or complement someone, good enough for you to burn the next 24 hours or days. Jealousy, hatred, greed, arrogance and attachment are all love's distortions. Love by itself doesn't bring a misery. That is why knowledge and centered-ness are so important. If you centered, you can handle all these distortions, they come for a while and they disappear.
Doesn't matter, I will handle! I can easily manage people from falling!
Q: Gurudev, Dearest guruji, sometimes I feel that I have not got over a death in my immediate family , and it prevents me from moving forward in my own relationships, and starting my own family. I'd want to move on but sometimes I feel I'm my own worst enemy. Please help me guruji. I am waiting patiently for you to read, and answer my question.

Sri Sri Ravi Shankar:
You meditate, you do bhajan. These vibrations reach them also. You be peaceful and peaceful vibrations from you go across to the other side. That is why spirituality is called 'Sadhana' in Sanskrit, which means the real wealth, the real currency that can go even here and there (laughs). The other dollar currency cannot be used on the other side. That's why we say when you do satsang, sing and meditate, these positive vibrations reach them. And then, these emotions when they come up just observe them, watch them. They will come, evaporate and disappear. Don't make a big issue about it. Move on.

Q: Gurudev, Dear guruji, how do I achieve balance and moderation? When I live my life 100 percent, I get passionate and attached to the events. When I live dispassionately, I become somewhat slow. Also, how to feel connected? I still feel the void and longing. Nothing seems to be an answer for these.

Sri Sri Ravi Shankar:
That's very good. You are fortunate. When you feel the longing, you are really getting on the path. Very good. Don't worry about it.

Q: Gurudev, My husband has yet not done the 'Art of Living' course. I want him to experience the same joy and knowledge. I have persuaded him by all means. Please guide me what to do now?

Sri Sri Ravi Shankar:
You pray. It will happen.

Q: Gurudev, What to do with cancer?
Sri Sri Ravi Shankar:
Continue doing pranayama, breathing exercises, meditation, vegetarian food and yoga.

Q: Gurudev, Does time and mind have any relation?
Sri Sri Ravi Shankar:
You should read the book 'Celebrating Silence' or 'An intimate note to the sincere seeker'.
Q: Gurudev, How much am I suppose to work?
Sri Sri Ravi Shankar:
Well, it is up to you.
Q: Gurudev, After my course and Advance courses, my anger has been reduced to 80 percent. How can I completely get rid of anger?
Sri Sri Ravi Shankar:
The remaining 20 percent will also reduce. You can keep some anger with you also. It would be a good source of entertainment for others.
Q: Gurudev, Is it our responsibility to give birth to a child? Or can we leave this in God's hand?

Sri Sri Ravi Shankar:
If you feel you want a child, go for it. Simple. Even this thought of wanting a child may be from the universal thought.

Q: Gurudev, Please speak about forgiveness toward ourselves and others.

Sri Sri Ravi Shankar:
Don't do it, if it is hard. Go the easy way. If it is hard to forgive, never ever forgive. If it is easy to hold a grudge against somebody, keep it with you all your life. In that case you should be happy with it. Can you be happy with a grudge against somebody? If somebody made a mistake, it is their problem and not yours. You just go the easy way.

The struggle is that we want to forgive but we can't. We should look at every culprit as a victim. If the person was unjust to you, clearly he was not happy. Otherwise, he would not have done it. He was not as refined and cultured as you. Whose mistake is that? If that person was enlightened, or had knowledge he would not have done it. So be compassionate.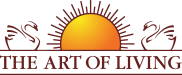 Founded in 1981 by Sri Sri Ravi Shankar,The Art of Living is an educational and humanitarian movement engaged in stress-management and service initiatives.
Read More