Question & Answers with Sri Sri Ravi Shankar

Q: Gurudev, How do we know that our past karmas have been burnt?
Sri Sri Ravi Shankar:
Just assume it. Just like assuming, 'I am free' makes one free. Believing that past karma has been burnt makes it so.
Q: Gurudev, Please explain the meaning of seva (service).
Sri Sri Ravi Shankar:
One is our job, the other is seva. Both are different. You do your job for livelihood. Seva means seva- Doing like Him. God has given you everything, whether you remember him or not. He wants nothing in return. Do work and be in the way that will make the other person happy. The reward of seva comes only when when you want nothing in return.
Q: Gurudev, What is the difference between a dream and an aim?
Sri Sri Ravi Shankar:
When you talk about an aim you think it is practical, but when you say I have a dream, you think it may be or may not be practical. When you say, 'I have a dream' there is a little doubt about it but you feel stronger about having an aim.
Q: Gurudev, you give so much importance to Satsang. Is there any scientific reason behind?
Sri Sri Ravi Shankar:
Satsang means the company of reality, being in touch with the truth. Satsang is not just singing. Singing some complicated songs which you don't understand is not Satsang. Music is a part of it. The second part is understanding the logic. The third part is sitting and reposing in yourself, in deep meditation, being with yourself.
Q: Gurudev, What happens to those who die unhappy?
Sri Sri Ravi Shankar:
Can't do anything. Be contented and live life. Don't wait to get contented at your dying bed.
Q: Gurudev, Why does the Divine love us?
Sri Sri Ravi Shankar:
It is good to ask this question. When we demand love, we destroy love. When we feel that we have been loved by people in abundance, then we will see that we have also grown in abundance.
Q: Gurudev, You are like Mahatma Gandhi? Did he inspire you?
Sri Sri Ravi Shankar:
While we were little children, we grew up listening to stories of Gandhi. We grew up with a pride of being non-violent. My teacher was a close associate of Gandhi. The stories of non-violence were a part of our upbringing. We could never think of hurting anyone. This value was a part of our life.
Q: Gurudev, How should be a disciple's relation with the master?
Sri Sri Ravi Shankar:
What relation you want to have with yourself? A relation in which you are natural and without any hesitation.
Q: Gurudev, How can Indian youth contribute to the world?
Sri Sri Ravi Shankar:
Human values. Indian youth can bring human values to the world. India has a very charming personality, and this should be projected properly.
Sometimes, our culture is depicted so badly in the media. If we degrade ourselves, and make other people laugh, we are happy about it. This weak nature has to be removed. WE should decide what our values are. We should keep our self-respect. We should decide what we like, and what we don't like. We should not depend on others to judge us.
Of course, it's fine that people appreciate us. But just because someone appreciates us, we are happy. We should have more self respect, and we should believe in ourselves.
Q: Gurudev, Guruji what is tapasya?
Sri Sri Ravi Shankar:
Tapasya is that which you may not like to do but doing it is beneficial for you.
Q What is prayer?

Sri Sri Ravi Shankar: Prayer means a call from the depth of the heart. When children cry, how do they cry? Kids cry for their mother with their whole body. When every cell of the body and every corner of the heart need something, then only you cry. Calling in an exclusive style – from your heart is prayer. Also when we do something with all our heart, that is called prarthna (prayer).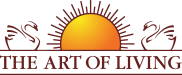 Founded in 1981 by Sri Sri Ravi Shankar,The Art of Living is an educational and humanitarian movement engaged in stress-management and service initiatives.
Read More