Question & Answers with Sri Sri Ravi Shankar

Q: Gurudev, Guruji what is one such thing that is beyond Asakti (attachment) and Anasakti (detachment)?
Sri Sri Ravi Shankar:
Me! (Huge laughter)
Q: Gurudev, What is role of service in order to have inner contentment?

Sri Sri Ravi Shankar:
You know, we should have a goal in life. My goal is to bring happiness to more and more people. If we sit and keep thinking of ourselves all the time, we'll be depressed. We should see, 'How can I be of service? How can I be of use to others?' This thought is very useful. Very, very, very useful. Ya?
So, 'Art of Living' provides a platform for everyone to come together and do some service. You know, when United Nations announced, 'Stand up and take action' - they wanted tree planting; 'Art of Living' volunteers have planted 55 million trees around the globe.
We all can jointly do some service activity. Reduce violence, reduce stress, create a sense of belongingness, and spread the positive vibration of love and peace. Shall we all do this together? Is everyone committed to do this? (A resonating yes from the audience.)
Q: Gurudev, What is the rule to be reborn? Who maintains records of all human beings? Why don't we remember anything about our non-physical form?
Sri Sri Ravi Shankar:
It is not very difficult to know. You can do the eternity process and you could know.
Q: Gurudev, How do we stop depression?


Sri Sri Ravi Shankar:
Doing pranayama (stress elimination breath techniques) and yoga regularly. Stop thinking about yourself only, "Oh, what about me?" This is a technique to get depressed, if anyone wants to get depressed they should only have one question, "What about me?" Come on. Think about the world, about other people around you, what you can do for the world. You have a big picture around you about what you can do, then depression will run away from you. So two things:
1. Is to do your practices and
2. Is set up a goal for yourself, do something in the world that would be useful to many more.
Q: Gurudev, How does the 'Art of Living' relate to a person's beliefs and practices?


Sri Sri Ravi Shankar:
You can have your own beliefs and practices because the 'Art of Living' believes in diversity. One can follow one's own religion and move on with spirituality.
Q: Gurudev, Guruji, I often get confused. What should I do?
Sri Sri Ravi Shankar:
ConFused – Fusion with the consciousness and cosmos. Everytime you get confused, know that you are growing.
Q: Gurudev, How do you live with someone who has a lot of anger?
Sri Sri Ravi Shankar:
Meditation. Learn breathing techniques. You can manifest change.
Q: Gurudev, My wish and will for my spiritual growth is not consistent. Sometimes it is not very strong? How to be more aware of myself; how to see more and stop the chattering in my head for longer periods?
Sri Sri Ravi Shankar:
Just drop this more. I want to be more; I want to be more… Relax. Love for growth in the field of spirituality and mind is deep relaxation. All positive qualities are already within you. When you go deep in meditation, they unfold naturally. We can't say: 'I want this flower to blossom quickly. What do I do? Should I open the petal?'
If I want the flower to blossom, just allow, let it be. Pour some water; in time it will blossom.
Q: Gurudev, How do we ensure that the knowledge that you have transferred is transferred in the same pure form when we transfer it to somebody?


Sri Sri Ravi Shankar:
That is why there is a methodology of teaching. When you undergo teacher's training, it flows thoroughly in the same way. Teachers are trained very thoroughly.
Q: Gurudev, Ashwathama (from the Mahabharata) is supposed to be immortal. Do you know about his whereabouts?
Sri Sri Ravi Shankar:
All the beings are immortal. The term 'immortal' could be used in two senses. One, as being alive in memory. Like Rama, Krishna, Buddha are names, characters and impressions in your consciousness. Two, if you take it literally it means that the spirit can never die.
Kansa, Ravana, Krishna, Rama are all immortal in the form of Supreme Consciousness. When someone great dies, we say may they be immortal. Even when bodies die, their name is remembered for years. People are remembered for their bravery for centuries.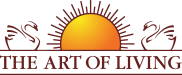 Founded in 1981 by Sri Sri Ravi Shankar,The Art of Living is an educational and humanitarian movement engaged in stress-management and service initiatives.
Read More