Question & Answers with Sri Sri Ravi Shankar

Q: Gurudev, Guruji how come you have so many disciples?
Sri Sri Ravi Shankar:
Somebody asked me, 'How come you have so many followers?', I replied, 'I keep on running ahead of everybody.'(Laughter) People continue to come behind me. Then he asked, 'How do you do it?' to which I replied, 'It's very easy. You keep running ahead.'(Huge laughter)
Q: Gurudev, How does one stay happy every day?

Sri Sri Ravi Shankar:
You know, you need a reason to be unhappy. You don't need a reason to be happy.

Q: Gurudev, I see lots of people around me and I do not know why they have come here. Even I am sitting here and I have no clue why I am here. Is it because of some hollowness within me?
Sri Sri Ravi Shankar:
This is more of a wonder then a question. I leave that wonder with you. Life should be full of wonders and it's good to wonder.
Every wonder is nothing but a question which is not looking for an answer. Life is a journey where you turn question in to wonder.
Q: Gurudev, I don't understand why we are here, why are we here for such a short time? Why do we have to grow old and weak? How do I stop wanting and needing others' approval and love?
Sri Sri Ravi Shankar:
This is a good question - why am I here, what do I do? Keep asking. When you keep asking these questions, either you go crazy or you become wise. I wish you become the latter, become much wiser, ok? Don't tell me crazy people are very wise. It's the other way round - wise people are sometime crazy too.
Q: Gurudev, How to be selfless?
Sri Sri Ravi Shankar:
What is the purpose of selfishness? Wanting to be happy.
How can you be happy when your own family is not happy?
For you to be happy, you need the people around you to be happy. If your happiness includes everyone else, then you can be selfish! Be selfish, but expand your selfishness as much as you can! Don't go to extremes - just see your capacity to expand your family.
Imagine if your neighbor behaves very selfishly. Would you like to be around him, does it solve anything? He plays loud music, then you play loud music. It will not bring calm. You expect consideration, cooperation, but how can you expect someone to deliver to you what you do not want to deliver to them.
Q: Gurudev, Does man create wealth for security, or insecurity?
Sri Sri Ravi Shankar:
Wealth is the means, but if it becomes a goal in itself, then it leads to insecurity.
Q: Gurudev, How do we ensure that the knowledge that you have transferred is transferred in the same pure form when we transfer it to somebody?


Sri Sri Ravi Shankar:
That is why there is a methodology of teaching. When you undergo teacher's training, it flows thoroughly in the same way. Teachers are trained very thoroughly.
Q: Gurudev, What is crisis and how to handle anxiety?
Sri Sri Ravi Shankar:
Crisis is the mother of many inventions. A crisis makes us very creative. However the crisis should not go on too long, that is not good.
What can help anxiety is breathing techniques like pranayama which channelizes the life force energy in our body. We all float in a sea of prana (life-force energy). There is prana even in a stone.
Q: Gurudev, Is there a way to understand the course of karma?
Sri Sri Ravi Shankar:
Gehana Karmonogati - who knows the way of karma? It is so deep. Even great sages get confused over what is karma and what is to be done. It is never ending. Every action will have some flaw.
There is no one standard to measure it. Jains had put Krishna in hell because of his sins of creating many wars. Then they saw his good deeds and put him in heaven. Do karma according to the intellect. An action which inspires you with enthusiasm and energy, even if it has flaws is worth doing. Leaving your karma by sitting idle is inappropriate.
There is some flaw in the best of the action. For instance, a teacher earns his salary by teaching students. If children were born wise there would be no need for teachers.
A doctor's job depends on someone's illness. Lawyers would not be required if there were no quarrels. Their sukh (joy) depends on others' fights. In every interaction, you will see some flaw. If you focus on the flaws everywhere, the world will not work.
Be gungrahi (imbibing virtues) - put your attention wherever there are positive qualities. The wise give inspiration to everyone for their work. There is no big or small work - every work is respectable.
Q: Gurudev, What is your advice to parents?
Sri Sri Ravi Shankar:
Know how to ride a horse! When you sit on horseback, you must move with it. You have to rock with the motion otherwise your back will hurt. Parents have to rock. You have to swing with them, know them and gently guide. Sometimes you tighten the reins, sometimes loosen. It is the same with kids. Put your foot down sometimes, but also give them freedom.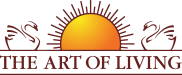 Founded in 1981 by Sri Sri Ravi Shankar,The Art of Living is an educational and humanitarian movement engaged in stress-management and service initiatives.
Read More