Question & Answers with Sri Sri Ravi Shankar

Q: Gurudev, Guruji, can you comment on the moon and sun and the eclipses that everyone is talking about?
Sri Sri Ravi Shankar:
Yes, planets have an impact on us. Just as they have an impact on water, they impact us as well as our bodies have 70 percent of the water element. The mind, water, and planets are all intimately connected. The macro and micro cosmos are connected. The moon affects the mind, doesn't it? That's why people who go crazy are called lunatics. And during the full moon and new moon, people who are crazy become crazier.
Those who think they are not crazy, become crazier. Definitely, planets impact the mind, impact the intellect, and impact the body.
But if you are meditating, doing pranayamas and all these practices, singing, you enhance the good effect. It's not that all the effects of the planets are bad. There are good effects as well as bad, both. Good benefits of the cosmos get enhanced. During the eclipse period, it is said you should not eat. Even two-three hours before the eclipse, you should not eat. During the eclipse, people say it is a good time to meditate and pray. It is considered a very auspicious time. It is said if you meditate during an eclipse, the impact is almost 100 times. A meditation during an eclipse is considered much more powerful than 100 days of meditation. So, the eclipse period is a good time for meditation.
Everything is in alignment, all the planets are in one row. The Sun, Moon and Earth align themselves. And that is a good time for the mind, body and spirit to align. And this happens every year. Three eclipse happen every year. Yet this year the eclipses are all happening one after another. This phenomenon is happening after a long time – it is the first time after World War II.
So, there could be bad or good impact also. Nature may go under a lot of turbulences and weather changes: more flooding and more rains. You see, this is winter-summer here. It is cold, it is unusual. At this time, we are supposed to be using fans, but the weather is changing. Similarly, people's mind can go crazy, chatting. Domestic conflicts and conflicts between countries are possible.
Yet, there is nothing to be too alarmed or worried about. We go steadily and we grab this opportunity to enrich our spiritual growth.
You see, if it is in the middle of the night, you don't have to wake up and sit and meditate. Solar eclipse must be before sunset and after sunrise. Chanting Om Namah Shivaya is considered very powerful, auspicious during the eclipse time. That's called the Maha Mantra, the Great Mantra. And during eclipse time, the effect of the mantra is very, very powerful.
(Sri Sri Ravi Shankar:hen addresses the people who are visiting the German ashram for the first time.)
You know, there is one rule in the ashram. Do you know the rule? You can bring all your problems and worries here, but you cannot take them back with you.
You know, life is such, some other problems come. If there is no problem, we create one.
That is human nature. If you have nothing to do, you start poking your nose in someone else's business and create a problem. And you get entangled in it. It's most amazing to watch the human mind. You don't need any other entertainment. That is the greatest entertainment channel that you have. Your own mind. We are going to take a remote control in our own hands. Because we usually give the remote control of our minds to someone else or some situation. Now, we are not going to give it to someone else. We are going to keep our own mind in our own hands. So, we can watch this channel, enjoy it and shut it off.
How many problems we create! Many of them are imaginary. Some of them are super imposed and some of them we create. That's very interesting.
So, one of the first rules of a good life is to stop blaming ourselves and stop blaming others. Either we blame ourselves, or we blame someone else and we get wound up. Things happen. Not all the pleasant things happen to everybody in their life. Unpleasant things happen, unwanted things happen. Pleasant things happen, wanted things happen.
So what you desire happens, what you don't desire happens; all these things happen in life and one day we are finished. We are flat under the ground. Everything is over - that's the final thing. Then someone puts a headstone. So and so, rest in peace here. You don't have to wait till that day to rest in peace. Someone said: I went around the world looking for peace and I found it only under the ground. At least, they claim to be happy in peace, we don't know whether they are peaceful down there or not.
At least they claim, maybe it's a false claim, false notion of someone: You rest in peace, heavenly peace. No, heavenly peace is not on the headstones and not under the ground, it is when you accept, accommodate the opposites in our life. Then we say: It's ok to have some problem, it is ok to have things that you don't want to have happening. It happens anyway, it's up to you how to handle, how to deal with it, and your courage to deal with it carries you forward in life. Isn't it?
So, certain things don't change, certain things change. We accept some changes, and we accept that certain things don't change. We must wake up and see: I have the strength to march ahead. I am not going to be stuck. Invigorate the valor in you: come what may, I am going to walk through this fire. All these problems in my life will no longer be a problem.
A problem appears too big because you think you cannot handle it. Then, look at those who have bigger problems, greater problems. When you see other people with bigger problems, yours will appear very small. The moment the problem appears very small, it is no longer a problem. You are able to solve it. So, serving people in trouble helps you to forget about your little problem, which is nothing. Then know that there is a Divine force that is carrying you on its shoulders, that is taking you on its wave.
So, that Divine Energy or Force will come to you to help. It will always protect you and take you forward. This is faith, giving up your problems to Divinity. What I cannot handle, let God handle this problem of mine. You relax, become effortless. Ok? From the depth of your heart you are effortless, relaxed, nothing to do.
When you are so tired, your body is tired, your mind is tired, your intellect is tired, you can't even do anything, you don't even want to meditate, you feel tired in every manner, exhausted. You just relax. That is what is called surrender. You walk and walk, almost to the extent you have exhausted all your energy and what do you do: you sit at the road side: That's it, I cannot put one more step. You will be carried on, you will get the car to carry you, to take you.
Let go, be effortless. No more effort. I am not going to put in any more effort. And that is prayer, real prayer. After helplessness, you say: I can't do anything, anymore. Tell the Divine: You take care, you help me. That's it. And just relax. Give up. Isn't that a very good idea?
That giving up happens only when you are exhausted, but if our mind says: No, I want to try, I want to do some more; then giving up is not sincere or 100 percent. Devotion or love dawns after all activities settle down. When you have done enough activity and you are exhausted, settle down. All the Karma is over, then Bhakti, r love or devotion dawns.
So, praise yourself, praise each other. There is a new life, new day, new minute, new moment. Begin a new moment. In the past, that's why when a student would come to a teacher, or a Guru, he is given a new name. You know why? They say: Ok, that life is over. However ignorant your past has been, that is finished. Now you start a new life with a new name. You are new, fresh in every way. How many of you feel that you can't relate to the person that you were before you did the basic course (the Art of Living Part I course)? You ask yourself, 'Who was that person before the basic course?' How many cannot relate to that? Yes, feel that you are a new person, a different person. You turn back and see, everybody can see, there has been progress in our lives. This is the sign of progress. That we look back and see: 'Oh, 10 years ago who was there, and who is here now?' Such a big difference. That is when we say: Jai Guru Dev. Jai Guru Dev means: victory to the bigness, to the big mind, the Divinity which is in the whole universe. That wins over, wisdom wins over the ignorance. Knowledge and wisdom wins over the ignorance.
Leave all your worries here, however the past has been, it doesn't matter. That's all gone. And now, today, you are innocent. From this moment, you should believe you are pure and you are innocent. If you have done some mistake in the past, it is due to ignorance, because you were not in knowledge. You didn't know the knowledge, you were not in wisdom, so mistake happened. So, put all that aside.
You know, the snake sheds its old skin and then moves on with the new skin. Every year the deer sheds its old antlers. When mud or water sits on the animal, what do they do? They just shake it all off, and move on. And if there is some water on the body of the dog or cat, they just shake it all off. And we keep our mud throughout our whole lifetime. We carry all the garbage in the head throughout our lifetimes. Now, shake them all off here, rejuvenate yourself and move on.
Q: Gurudev, Maharashtra assembly fight, Bangladesh, Pakistan…My heart weeps looking at all this. I feel afraid at times.
Sri Sri Ravi Shankar:
When you look at all this you feel pain in your heart. The pain should be there. When the pain is there you take a step. Otherwise you keep sitting until your own home is on fire.
Observe how Mahatma Gandhi gave a direction in those days. This way you will also get ideas in your mind on how to move ahead. All should sacrifice a little. Whatever we can we will all do. You feel afraid at times, that's ok. It happens at times only isn't it? Do meditation, Pranayama and you will be out of it.
Q: Gurudev, Which is the best way to reach God – path of knowledge or path of devotion?


Sri Sri Ravi Shankar:
You cannot like something without knowing about it. Suppose you like gulab jamun(Indian sweet). Knowing about its taste is gyan yoga, buying and eating it is karmayoga, and liking it is bhakti yoga. Devotion is liking something. When you like something then their arises a thirst to know about it. All three go together.
Q: Gurudev, Guruji, how to establish harmony between material and spiritual lives?
Sri Sri Ravi Shankar:
There is already a harmony. The more spiritual you are, the greater is the harmony in material life.
Whom would you like to interact with? Those who are happy and enthusiastic or those who are stiff and serious?
All our bodies create vibrations. From some people you feel like running away, while you want to spend more time with someone. The waves coming from inside a person can send people away. Being on the spiritual path makes the waves beautiful.
Q: Gurudev, What went wrong that so many people lack self-esteem and what can we do to lessen this effect?
Sri Sri Ravi Shankar:
'Yes!+' and 'Yes We Can' programs are good for that. We have 'Yes We Can' program in Europe. 140 youths from all over Europe participated. You should see how they came, and how they are after the program, how much self-esteem they gained.
You know, in companies the big difficulty is the middle people, someone in between the supervisors. They want to gain the favor of the top management, so they complain about people below them. Then people below them complain about the boss and everything becomes messier. Many companies broke down because of that; because of lack of skillful, honest communication. There is no honest and skillful communication. You have to tell your boss your honest opinion and he will appreciate you because of that. First, he may not like it, but later on he will appreciate you. If you tell him lies and one day he discovers that you misled him, then he will be unhappy with you also. So, a skillful presentation of facts, honest, even if it is bitter, and put in nice manners, is needed. These skills come when you become a yogi, skillful in action. Yoga means skill in action. When does this come? It comes when you unite with your Self in meditation.
Q: Gurudev, Thank you very much for all I have received from you till today. Even I know you are available on an emergency basis, twenty four hours. I am ashamed toask you a help. When someone of your family passed and relationship between you and this person was not clear, what can you do to help the process to help that person live peacefully and also to be peaceful yourself? Thank you Guruji.
Sri Sri Ravi Shankar:
Whenever you have to console a bereaved family, keep silent! Too many words does not make any sense there or have any meaning. Someone is in grief, you just be with them, with peace in your heart. They will absorb the peace, they will bask in your peace. They will absorb your peace - they will feel comfortable, happy.So when you are peaceful, you radiate it. They will absorb the peace and they would feel that inner calm, inner peace. So don't have to say, 'Oh poor thing!This thing has happened with you. Oh, it shouldn't have happened.' Talking all that type of pity or sympathy is not going to help either you or them. So justbe with them and say, 'God will give you strength'. Just give that to overcome this situation. This is the only thing that you should do. 'God will give youstrength' or the person who departed, take their name and say, 'That person will give you strength to go over this tough time, this difficult time.' These one or two words are good enough. Don't talk too much but just be with them. Few minutes- you being with them will help them. OK?
Q: Gurudev, How do I find strength in myself?
Sri Sri Ravi Shankar:
Be well rested and have your heart in the right place. You need both mental and physical rest. Thinking "Oh I have done so much!" will only bore you down. Just know that you will have enough time and energy to do what you were born to do in this life.
Q: Gurudev, What is sin and virtue?
Sri Sri Ravi Shankar:
Sin is that which inflicts pain on yourself and also on others. Virtuous action is that which brings peace and happiness to you and also to others.
Q: Gurudev, How to choose career?

Sri Sri Ravi Shankar:
Choice is yours, blessing is mine! It is tough time, and it is confusing to chose among engineering, medical, architecture, charted accountancy etc. especially when you are equally good in more than one subject. It is good to bake a little bit in that confusion. But it is important that you put in your 100 percent in anything you chose.
Many times it happens that you choose medical and later on you feel you should have opted for engineering, or you choose engineering and you feel you should have gone for charted accountancy. This is all illusion. Every profession is the same.
Q: Gurudev, At my workplace, I have to listen to seniors who tell me to commit morally wrong acts. I am in a dilemma whether to follow them or not. If I follow them, I cheat myself. If I don't, I am afraid of offending them.
Sri Sri Ravi Shankar:
You should work with skill and intelligence. You should pray: "Let this man not force me to do any such acts." Then your prayer will be answered.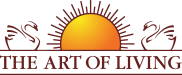 Founded in 1981 by Sri Sri Ravi Shankar,The Art of Living is an educational and humanitarian movement engaged in stress-management and service initiatives.
Read More