Question & Answers with Sri Sri Ravi Shankar

Q: Gurudev, Even after doing the Art of Living course why do some people live in such hatred and ego? How to teach them the language of love?
Sri Sri Ravi Shankar:
Bring them to satsang again and again. Sometimes, even after having good intentions in the mind, a person tends to fall because of the company (he keeps). This is called sanghdosh. People are good and wish to walk the right path, but due to bad company, are not able to imply their good thoughts. Thus, satsang is very effective and vital. Inspire others and bring them to satsang. Just like people push others to do wrong acts, similarly for good also we sometimes need to pull people.
Q: Gurudev, How do I learn not to be selfish? Can I learn to act without a lot of self-doubt?


Sri Sri Ravi Shankar:
You are already not selfish! You are already out of it, my dear. Just know that you are not selfish. That's it. Why? Because when you feel you are selfish, something irritates you, you don't feel comfortable. You feel comfortable when you are at home and in your element. And that is already being generous. You can never cultivate virtues. You simply have them. You have to assume that you have them; then virtues will grow.
You know what is doubt? Doubt is always about something that is positive. Isn't it? If someone tells you, 'I love you so much', you say, "Really?" Yet someone says, 'I hate you' and you don't say this. We never doubt when someone says, 'I dislike you.' 'I too dislike you', immediately it comes. 'If you dislike me, I hate you more!' But if someone says, 'I love you,' we say, "Really?" We doubt someone's integrity. We question someone's honesty. We never question their dishonesty. We doubt our capabilities. We never doubt our incapabilities or weaknesses. We take our weaknesses as the gospel truth. Similarly when someone asks if we are happy, we say we are not sure! We are never sure about unhappiness but this is never said in regard to depression. If someone asks you if you you depressed, will you say, 'Well, I am not sure I am depressed.' No? So sure about your depression! We are certain.
We doubt love. We doubt someone's honesty. We doubt sincerity. Someone may be sincere all their life and be insincere in one incident. We believe in that insincerity more than their sincerity. Isn't it? It's the nature of doubt. That's why we doubt the existence of God also. God is all truth so we doubt. He may be there or not. When we know the nature of doubt and go through the doubt, something starts to wake up within you. That is what I would call trust.
Trust in yourself. Trust in people around you and the law of nature. This will keep you healthy. Otherwise paranoia takes over the mind. If you can't believe anybody, you can't believe your spouse, your children, your neighbors, your friends, your brother. You will find everybody is a cheat and out to get you. Everybody wants something from you. This sort of paranoia shrinks our personality. Peace and spirituality ,I say, are the AC. Just as this room is air-conditioned so that you can feel comfortable sitting here, the spirit and mind function similarly and absolute comfort is called spirituality. AC for the spirit!
Q: Gurudev, What is the spiritual path? How does one know if one is on the spiritual path?
Sri Sri Ravi Shankar:
Anything done to uplift your spirit, to make you walk towards the truth, that brings up human values within, that connects you to the innermost and outermost is spiritual. Meditation, pranayama, yoga, service, singing, chanting, creating happiness around you are all part of spirituality.If you create misery, then that is not spirituality. If you can create joy, it is spiritual. But not momentary joy. Such joy, in the long term, creates misery that is not spiritual. Alcohol, drugs can create momentary joy but they are not at all spiritual. That is the spirit.
Q: Gurudev, Please explain the meaning of seva (service).
Sri Sri Ravi Shankar:
One is our job, the other is seva. Both are different. You do your job for livelihood. Seva means seva- Doing like Him. God has given you everything, whether you remember him or not. He wants nothing in return. Do work and be in the way that will make the other person happy. The reward of seva comes only when when you want nothing in return.
Q: Gurudev, Guruji you say that there is no difference between you and me, then how come you have such radiance but I don't?
Sri Sri Ravi Shankar:
You blossom and you will find light is anyway there. Every bud has all that it needs to be a flower. There is no much difference between a bud and flower. The bud hasn't yet fully blossomed but it will be. If you will continue attending such satsangs, you will find you have no less radiance. It will start coming to you very easily.
Q: Gurudev, The state of society nowadays is very bad. There is suppression due to casteism and a large economic divide, and for a number of reasons, one feels lonely. How does one gather strength and gain self confidence during these times?
Sri Sri Ravi Shankar:
Do you feel lonely here? (Audience says "No!")
That's it! We have satsangs here and everywhere, so you should feel like a member of a "sangha" (group).
You are not alone in your fight for justice and pursuit of peace or happiness.
Truth will always triumph.
Q: Gurudev, What is the rule to be reborn? Who maintains records of all human beings? Why don't we remember anything about our non-physical form?
Sri Sri Ravi Shankar:
It is not very difficult to know. You can do the eternity process and you could know.
Q: Gurudev, What are the points to keep in mind in order to have a successful relation?
Sri Sri Ravi Shankar:
First for women: Never step on your man's ego. You should always pump and encourage his ego. You know, the whole world may say that your husband has no brains, but you should not say that! You should tell your husband that he has the best brains in the world, and just because of the fact that he doesn't use it, doesn't mean that he doesn't have it! You should always tell him that he is the best man. Always pump the ego of a man .If you call him a vegetable, I tell you he will become one.
Now one advice for men: Never step on the emotions of a woman. You know, she may sometimes complaint about her family, about her brother, or her father, or her mother. You should not agree with that. If you do, then she will take a U turn. Never insult her family. Don't stop her to go for shopping, or going to a spiritual or religious program. If she wants to go for shopping, give her your credit card.
Now for both: Never ask for proof of someone's love for you. Don't ask each other, "Do you really love me? You don't love me these days just like old days". You know, it is such a big load for someone to prove their love for others. If someone asks you to prove your love, you would say "Oh my God! How do I prove that to this person?" Do everything with some style and some smile.
Q: Gurudev, Dear Guruji, I noticed that I am unconsciously always comparing myself with others. Tell me how to stop it please?

Sri Sri Ravi Shankar:
If you are unconsciously stopping it, it will unconsciously stop also. Why do you consciously want to stop? Let it be. Got it? Your trying to stop it consciously becomes a problem. You get stuck. So just relax. Just relax and continue more meditation, more Advanced and Silence programmes. These will de-programme you from that thing.

Q: Gurudev, I'm confused – should I take Ayurvedic medicines?
Sri Sri Ravi Shankar:
We definitely need to adopt certain things from Ayurveda. When there is a stomach disorder, lots of thoughts disturb us. When vatta or pitta in the body gets imbalanced, too many thoughts arise in mind. There is Triphala (an Ayurvedic tablet) which balances the three imbalances in body. It is good to take Triphala for one– two months. You can take one–two tablets or one spoon of Triphala churna before going to bed. It increases energy levels in the body. Vitamin C also provides you immunity. Sometimes allopathic doctors prescribe medicines for 15 – 20 days for stomach disorders and that adversely affects the liver and body. There is Devati which you can take. It is very effective in curing fever also. Ayurveda has this specialty of correcting disorders and diseases without any side effects. And hence we should adopt Ayurveda. All these are home remedies and one should keep this with oneself. And if at some time some disease prolongs then one should definitely consult doctor.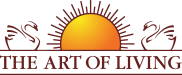 Founded in 1981 by Sri Sri Ravi Shankar,The Art of Living is an educational and humanitarian movement engaged in stress-management and service initiatives.
Read More