Question & Answers with Sri Sri Ravi Shankar

Q: Gurudev, Sometimes my parents say that I am so young and why I meditate at this age. What to say when being confronted with such types of questions?

Sri Sri Ravi Shankar:
I did not have this problem!
What can be said in such a situation? You tell them that they are not young, so why don't they do it. Once they do it, they will know that it is for you also. People often regret when they start meditating. You know, why do they regret? They regret thinking that why did not they do it when they were of your age.

Q: Gurudev, Sometimes I feel good and sometimes bad. How to balance?
Sri Sri Ravi Shankar:
Keep silence for a few days and then essential right things will come out.
Q: Gurudev, Can you please say something about Sri Aurobindo and what his message and life were about?
Sri Sri Ravi Shankar:
You know, when you are asking about Sri Aurobindo, you already know. He wished more and more people would meditate. So the seed he had sown meant greater access to the collective consciousness. It's happening now. Those days it was very dull, although a few French people really caught on to it.
Q: Gurudev, Why is it so difficult to let go and surrender the past, what should I do?
Sri Sri Ravi Shankar:
Don't do anything. Just live in the past. It's not easy to live in the past. Accept it. Encounter it. You are in the right place. Surrendering the past is not trying to run away from it. Alright, move on. Embrace the past with both arms. It is ok to have had the experiences. Don't be afraid of it. You can handle it. It won't go if you are tying to avoid it or being averse to it. Somebody is making a book that describes the five levels of surrender. How do you define surrender? Surrender has been misused so many times. First type of surrender comes into play when there is failure. When you are defeated, or you are miserable, you let go. Letting go, when life is a burden or mainly associated with defeat, is one type of surrender. Another type of surrender, which happens out of love, like a mother's love for a child. Nothing else is important to her. If it is a choice between her own pleasure and that of the child, she will choose the child's pleasure. In a love relationship between husband and wife, they feel completely at ease, fearless, with no concerns. A mother is so attached to the child; She willingly gives up small inconveniences or pleasures because she loves the child so dearly. Third type of surender mostly happens with knowledge. There is nothing anyways. It happens when you surrender to God. Fourth type is knowing that it is an illusion. Thinking that you have to give up something which you do not have is an illusion. This is the surrender of wisdom, it is just a sense of ease, knowing it all belongs to the one. This very state of surrender leads to the same place - the small mind opening to the big Self.
Q: Gurudev, We hear a lot about corruption these days in governments and other situations around the world. How can we do something to reduce corruption?

Sri Sri Ravi Shankar:
Corruption starts when the sense of belongingness ends. When we have a sense of belongingness, we can't be corrupt. When we expand our sense of belongingness, corruption will disappear. Does this make sense? Corruption begins outside the boundary of belongingness.

Q: Gurudev, How realistic is it for a person to become enlightened in one lifetime?


Sri Sri Ravi Shankar:
You don't have to be very special. You can have it right now in this room.
Q: Gurudev, How do we increase willpower?


Sri Sri Ravi Shankar:
Meditation and breathing enhance the inner power. These practices get us in touch with ourselves. You know, willpower comes to you with three things.
First, when you love something then you follow through with it. The commitment is there.
Second, where there is some fear there is commitment. If someone says that if you don't follow this diet you have to have an operation, then you will follow.
Third is greed. If someone tells you, "You do this for a month then you will get a million dollars," I tell you, you will not miss a single day!
Either through greed or fear or love you follow your commitment. And I feel the last one is better than the other two.
Q: Gurudev, You have done a lot for my life? What can we do for you?
Sri Sri Ravi Shankar:
The society needs you. The society is to be benefitted through you. Like you have felt happiness, same way you can bring this happiness to 10, 20, 50 people. When you are happy and others become happy through you, I will also be happier.
Q: Gurudev, You said Ashtavakra session has not ended and it continues. We had an unforgettable time here during these days. Please bless me so that I can come here when you have next Ashtavakra session.
Sri Sri Ravi Shankar:
Every step is complete. Whatever you have acquired is complete in itself. So, do not encourage any feeling of discontentment. Go back with contentment. You yourself are contentment.
Q: Gurudev, What happens to a relationship when someone passes away? Does it end or does it continue into the next lifetime?

Sri Sri Ravi Shankar:
Both are possible. Some end and some continue to the next lifetime.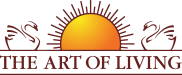 Founded in 1981 by Sri Sri Ravi Shankar,The Art of Living is an educational and humanitarian movement engaged in stress-management and service initiatives.
Read More