Question & Answers with Sri Sri Ravi Shankar

Q: Gurudev, In the Bhagwad Geeta, Lord Krishna says, 'Yada Yada Hi Dharmasya ...Sambhavami Yuge Yuge.' Please elaborate on that.
Sri Sri Ravi Shankar:
The atma shakti (power of the Self) that destroys the evil and preserves the satva (purity) appears again and again. When we say that God is compassionate, it is not just words but the truth. The expression of compassion has to happen. Creation showers compassion on society. At different times God comes in different names, forms and qualities.
It is there in all religions - Jews are waiting for their messiah. Christ said that He will return again. So, Christians are still waiting. Prophet Mohammed came and left. People are still waiting for Buddha and Krishna to return.
I would say, don't waste time waiting. Explore the depth of your Being and you will realize that the Supreme Consciousness is not someone coming in the future but is here, now. Faith in this knowledge is the sign of a seeker on the spiritual path.
People fight in the name of God and the messiah. Feeling the presence of the Divine is the art of living.
Q: Gurudev, What is the difference between idea and thought?
Sri Sri Ravi Shankar:
First you tell me their meanings and I will tell you the difference. We attach meaning to words. You got it?
Q: Gurudev, I know one cannot be happy and married. But can one be married and enlightened?
Sri Sri Ravi Shankar:
Why do you think that one cannot be happy and married? Why cannot you be happy and married as well? There are many bachelors who are not happy, and also there many married people who are happy. Happiness is an attitude which you chose. It all depends just on you. There are people with no jobs but are happy. There are people with jobs and are unhappy. Be wise and be happy. Do whatever – married, unmarried, employed, unemployed…But independent of what you are doing, you need to be happy.
Q: Gurudev, Dear Guruji, we have come here to appreciate silence more and more. I love it here but there are times when I would rather be alone and stay in silence. When I go to office or any social place like that, do you think too much silence is a bad thing?
Sri Sri Ravi Shankar:
Balance! Balance in life. Anything too much is no good. Too much talking is no good; too much silence is not for you now.
Q: Gurudev, How to know you have given 100 percent?
Sri Sri Ravi Shankar:
100 percent - you will feel! You know! I will ask 10 people to feed you in kitchen. Will run away! You will know.
Q: Gurudev, Why do thoughts come and where do they originate from? Why do the thoughts rule us?
Sri Sri Ravi Shankar:
Where do the thoughts come from? From the mind, or the body? Close your eyes and think about it. That itself becomes a meditation. Then you will reach the point or space within you from where all the thoughts come. And that is fantastic.
Q: Gurudev, How do we stop depression?


Sri Sri Ravi Shankar:
Doing pranayama (stress elimination breath techniques) and yoga regularly. Stop thinking about yourself only, "Oh, what about me?" This is a technique to get depressed, if anyone wants to get depressed they should only have one question, "What about me?" Come on. Think about the world, about other people around you, what you can do for the world. You have a big picture around you about what you can do, then depression will run away from you. So two things:
1. Is to do your practices and
2. Is set up a goal for yourself, do something in the world that would be useful to many more.
Q: Gurudev, Why are there bad people in this world?
Sri Sri Ravi Shankar:
Why don't you ask a movie maker to make a movie only with the hero in it? Life is a struggle of both good and evil but only good will prevail.
Q: Gurudev, How can we become as big and as fast as this (Art of Living)?
Sri Sri Ravi Shankar:
I wonder about that too.I think you should have brainstorming sessions, sit with them those teachers and people of that country we can try those other things too and then wait for the time.Yes, there are two things:One is that our efforts, our skills matters.Second is the right time.A combination of both will definitely work
Q: Gurudev, How to be selfless?
Sri Sri Ravi Shankar:
What is the purpose of selfishness? Wanting to be happy.
How can you be happy when your own family is not happy?
For you to be happy, you need the people around you to be happy. If your happiness includes everyone else, then you can be selfish! Be selfish, but expand your selfishness as much as you can! Don't go to extremes - just see your capacity to expand your family.
Imagine if your neighbor behaves very selfishly. Would you like to be around him, does it solve anything? He plays loud music, then you play loud music. It will not bring calm. You expect consideration, cooperation, but how can you expect someone to deliver to you what you do not want to deliver to them.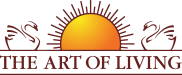 Founded in 1981 by Sri Sri Ravi Shankar,The Art of Living is an educational and humanitarian movement engaged in stress-management and service initiatives.
Read More