Question & Answers with Sri Sri Ravi Shankar

Q: Gurudev, You are amazing. Just a few minutes with you and all my worries are gone. Thank you for everything. How do you fit with Jesus and his message?
Sri Sri Ravi Shankar:
His message was love. The 'Art of Living' is also about the same. Jesus said to serve people, and the'Art of Living' is about service. It fits in 100 percent. It may not fit with the methodology of the church, but it definitely fits with the ideals of Jesus. Jesus never said, "you are a sinner". In the old times, when people were crude, the church used guilt and fear in its methodology, which is perhaps not suitable for this age. For today's age we are sophisticated and friendly, we do not have to carry guilt and sadness. We fit 100 percent with Jesus' philosophy. The first priority is not to blame others or yourself. If you do, you will never be able to settle your mind, you will want to run away from people, and you'll run away from yourself as well. Stop blaming yourself and others too.
Q: Gurudev, In the continuation of the same thing, should we believe in the match- making of the birth chart etc. Should we believe in all that? Does match of mangalik-non mangalik matter?
Sri Sri Ravi Shankar:
It is science but it depends on who does it. Many times in the name of astrology, people cheat others. There is something in chart matching, and you can do all that if you like. But Chanting 'Om Namah Shivaye' is best cure for all the short comings.
Q: Gurudev, How do I get over my fear of losing a loved one?

Sri Sri Ravi Shankar:
Through meditation.
Q: Gurudev, What is your biggest wish? What can I do to get closer to your heart?

Sri Sri Ravi Shankar:
You are already close to my heart. I want more children to be educated in spirituality, to create a violence- free and stress- free society. We need to globalize wisdom. There are one thousand of us here. If we each sponsor a child, we would do a great service. Do service. Donate 2% of your income. It would be of immense benefit to you and them.
Q: Gurudev, Dear guruji, This might sound like a silly question, but I don't understand money at all. Can you explain it to me? How important is it? Thank you for having me here.

Sri Sri Ravi Shankar:
It is said in the Vedic literature, Dharma is righteousness. Then comes artha, which means- the means, money. And then Kama, desire. And then liberation, moksha. So, Dharmasya moolam artha. That is, righteousness is based on prosperity. If everybody is prosperous, nobody will steal anything. The root of dharma or righteousness is prosperity, is money. So, it is all linked. Money is important, but money is only the means. It is not everything.
Never link money with happiness. Even the poorest people are happy, if you see. In fact they are more happy. But money can create a false notion of security to you: You think if you have money, you have everything. The idea of money is for comfort. Isn't it? Why do you want money? For comfort. But money can give you only one type of comfort.
There are three types of comfort: Physical comfort, emotional and mental comfort, and spiritual comfort - the inner comfort. Whereas money provides only one type of comfort, it doesn't give emotional and spiritual comfort. It is essential. Like, we all eat to live. But if we live only to eat (laughs), then something is very wrong with us. Basically wrong.
Scriptures and ancient people beautifully describe how to make best use of money. You make five equal portions of the money. You use one portion for yourself, you save twenty percent, you use another twenty percent for your family, and immediate needs, and you make use of one portion for the society .One is called Aapad dhan. It is for emergency, for any need in the future. And there is another school of thought which says you spend 10 percent on charity, you save 30 percent, and you use 60 percent the way you want.
I would say, you don't need to spend even 10 percent on charity. Keep aside at least 2% or 3% of your income. If you don't do charity at all, your money will be spent on court cases and on hospitals. You keep aside 2 – 10 percent for the world. Then the greed will not happen in our mind. Greed kills the person and then kills his business also.
But ambition is ok. You should have ambition. You should aspire to create more wealth. Creating more wealth is not a bad thing at all. So, that balanced attitude for money must be there. Money should not be everything in life. It should be to sustain, and to give you physical comfort. And it's only spirituality that is absolute comfort. When you are connected with the divinity, mental and spiritual comfort is there, you don't even think about money. Things come automatically.Next year, this ashram will have completed 20 years. Before we had this ashram in North America, we used to hire places here and there. So many people used to come, and we needed our own kitchen for vegetarian food. It was difficult to have advanced courses in hotels here and there.Then I said that the next time I come, we should have a place where we can keep the atmosphere pure, where only meditation happens and where the vibrations of the place become more saatvik, more congenial and more in harmony with nature. Then some of our devotees went around and looked at places, but we didn't have that much money.
First we put up some tents, and all the tents flew away. It rained. They had a kitchen here and wooden things. Everyone started doing a little bit here and there, and the place became beautiful. So, the whole place come up in some time.This is what is called siddhi. Siddhi means you get what is needed. In India, there is a proverb which says you really wished for nuts and it came to you when you lost all the teeth (laughs). You were praying for nuts, 'Oh, I need nuts, I need nuts, I need nuts.' And then when you got nuts, all the teeth were gone! That's no use. You are praying for husband or wife, and they appeared when you are 75! It makes no sense!
We never ever worry for how things will be done! This is what is siddhi. When the spiritual power is there, spiritual energy is there, everything happens effortlessly. Move with faith and confidence. At the same time, don't live too much in the air. Be a little practical also. Till you get to that level of spiritual inner dependence, you have to have the reasoning. Reasonably, you should be aware of how you should manage funds.
So, it's like dance. How dance will happen? When one foot is on the ground, and one is up. If both legs are buried in the mud, can you dance? And if both feet are in the air, then also you cannot dance. You'll fall. So, dance happens when there is one foot on the ground, and one up in the air. This is what is whole knowledge – practical yet ethereal, spiritual in approach. But I have seen some people who are too ethereal. They don't do any work but they simply sit, 'I want 20 million dollars, I want 100 million dollars.' They don't even think about small numbers. (laughs) They Pray for it every day. Nothing is going to happen that way also.Know that balance.
Q: Gurudev, Why do liars, sinful people progress more than honest people?
Sri Sri Ravi Shankar:
People who practice unethical ways, cannot come up in life. This is the truth. It will not be sustained.
You have patience. Don't think that all honest people are suffering. Suffering is not because of honesty, but because of foolishness.
You have to have smartness, intelligence, dynamism, and creativity alongwith honesty.
Sudarshan kriya* - a stress-elimination breath technique that is taught in Art of Living programs
Q: Gurudev, Guruji how come you have so many disciples?
Sri Sri Ravi Shankar:
Somebody asked me, 'How come you have so many followers?', I replied, 'I keep on running ahead of everybody.'(Laughter) People continue to come behind me. Then he asked, 'How do you do it?' to which I replied, 'It's very easy. You keep running ahead.'(Huge laughter)
Q: Gurudev, Can you please talk on doubts?

Sri Sri Ravi Shankar:
Haven't I talked about it earlier also? Doubt is just low energy. When you don't have enough energy, this happens.
Your doubt is always on something that is positive. If somebody says, "I love you", you doubt that. You never doubt anybody expressing hatred towards you. You doubt in love and not in anger. You doubt in your capabilities and not in your weaknesses. You are so sure of the things that you cannot do. You doubt in your own happiness. You don't doubt in depression. You doubt in someone's honesty. You never doubt in dishonesty of anyone.
So, like that if you see the nature of doubt, you always doubt the positive.
Q: Gurudev, Guruji, please take us along with you. I need to have a long conversation with
you. It is not possible here in one minute. We have to reach college in 5 minutes. Please do some miracle so that we can spend whole day with you.
Sri Sri Ravi Shankar:
Where to take you along. I am everywhere. I keep on coming and going. You are studying at present. Do your studies properly, ok.
Q: Gurudev, How much freedom is to be given or restrictions are to beput on teenagers?
Sri Sri Ravi Shankar:
You have forgotten because you havecrossed that stage and you don't remember what turmoil they are goingthrough. There are so many hormonalchanges taking place in their body. Shake hands with them and gently guide themthrough this.
Teenage feverishness is only for few years. Not onlyphysical but mental and emotional turbulence is so high in them. After the ageof three, children begin to experience all these emotions like jealousy,possessiveness and these continue till teenage. Some people don't come out ofteenage at all. Mental turbulence is huge for them.
Teenage is a tough time. It needs great patience to dealwith teenage children. So with greatpatience, like a friend and philosopher, give them some space and at the sametime put your foot down and say 'No'. Don't be too loose at that time.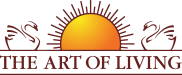 Founded in 1981 by Sri Sri Ravi Shankar,The Art of Living is an educational and humanitarian movement engaged in stress-management and service initiatives.
Read More