Question & Answers with Sri Sri Ravi Shankar

Q: Gurudev, After coming on the path I find it difficult to fulfill religious rituals. I don't understand should we continue doing that or leave that. Please guide.
Sri Sri Ravi Shankar:
There is a couplet by Saint kabir:
karka manka chod kar,
Manka manka fer.
It is best to do meditation. But I don't say one should completely abandon rituals. You perform some rituals on festivals. A little bit of rituals are good. But don't be too much stuck with the rituals. E.g. if you had resolved to perform a ritual and due to some circumstances you were not able to fulfill that, then there is no need to think that God will be angry with you or you have acquired some sin. I give you guarantee. Maharishi Narada has also said ' God is total love'.
Devotion and surrender are greater than any ritual. A little bit ritual is necessary for two reasons. Children are introduced to religion and spirituality through the rituals. Secondly, performing rituals also purify the atmosphere at home. E.g. when all family members come together and do Pooja on Diwali, the atmosphere of our home changes. It is same when you offer Ardas in Gurudwara.
There is no need to be afraid of or feel guilty if you couldn't keep up with the ritual due to any reason.
Q: Gurudev, What is the trademark of the 'Art of Living'?

Sri Sri Ravi Shankar:
Smile! If somebody says he/she has done the course but is not smiling, don't believe them! They have not done the course truly.


Q: Gurudev, Guru, you said being a perfectionist is a cause of stress. Yet everything about you is so perfect. You are perfect, your actions are perfect, your words are perfect, your understanding of God is so perfect, this Ashram is perfect and so many other things. What is the difference between your perfect thinking or, mine or ours?
Sri Sri Ravi Shankar:
Just that you have to look at yourself in the mirror. That's it. You move from perfection to perfection. You move from one perfection to another higher perfection. That's how you have to look at life. Otherwise you see this is not perfect, everything is imperfect, everything is hopeless. And we tend to get into negative framework. Isn't it?
Q: Gurudev, How to be selfless?
Sri Sri Ravi Shankar:
What is the purpose of selfishness? Wanting to be happy.
How can you be happy when your own family is not happy?
For you to be happy, you need the people around you to be happy. If your happiness includes everyone else, then you can be selfish! Be selfish, but expand your selfishness as much as you can! Don't go to extremes - just see your capacity to expand your family.
Imagine if your neighbor behaves very selfishly. Would you like to be around him, does it solve anything? He plays loud music, then you play loud music. It will not bring calm. You expect consideration, cooperation, but how can you expect someone to deliver to you what you do not want to deliver to them.
Q: Gurudev, I have been doing sudarshan kriya for last 6 years and living totally a new life in terms of getting over negative emotions etc. But I have a small problem of forgetting things; my memory is not as sharp now as it used to be. How to get on with this problem or I should leave it?
Sri Sri Ravi Shankar:
You should take ayurvedic medicines- brahmi, and shankhpushpi etc. as per your age. And the food habits that we have in our country is not good for memory power because we eat so much starch, so much of carbohydrate and so little vegetables. So, change your diet. Have more intake of proteins, vegetables and fruits, and some ayurvedic supplements like brahmi etc. This, along with your pranayama and yoga will improve memory.
Q: Gurudev, What to do with negative thoughts?


Sri Sri Ravi Shankar:
It is ok to have negative thoughts at times. When you think a negative thought should never arise, then you encourage it. Accept even the most negative though that comes to you. Then you find it is not even there. It is just a dim energy.
Q: Gurudev, What to do when a loved one is diagnosed with a potentially terminal condition?

Sri Sri Ravi Shankar:
Bless them. Carry on, Sing, dance, meditate. If you think too much about the illness, it pulls down your energy. Medical attention is required, but have faith also. A turnaround can happen at any time. There is divine grace that is present with you. Anytime, anything is possible.

Q: Gurudev, What should one do if one tries to do good all the time but ends up being bad in others' eyes?
Sri Sri Ravi Shankar:
It may be troubling others if your expression is not so perfect. Keep yourself in the others' shoes and see why he does not like you. Sometimes, it so happens that you regret your own words. You said something to someone that you didn't want to say. Same is true for others also. They say something which they did not want to. Those words are not coming from their heart. Do you like people who hold your mistakes against you every day? Do you hold onto their mistakes every day?

Q: Gurudev, How do I free myself from weaknesses? Does performing puja help?
Sri Sri Ravi Shankar:
Satsang, meditation and pranayama is the best gift to you. Chanting mantras, doing pujas has its place. Don't worry too much about it. Meditate and do a little puja. Don't leave it out completely nor overdo it.
Q: Gurudev, I started doing spiritual practices when I was 17 years old. I have tried many practices. After long practice of meditation, I have had many out of body experiences. At certain stage, my mind became dysfunctional and I was frightened. Can you please guide me?

Sri Sri Ravi Shankar:
Some people try different techniques, they try to learn everything being taught anywhere, and end up making a chaos out of it. That is why, all this happens. The path which is being guided here is very safe. Do as much as needed. If you try to follow all kinds of techniques, it creates a problem.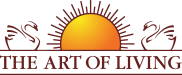 Founded in 1981 by Sri Sri Ravi Shankar,The Art of Living is an educational and humanitarian movement engaged in stress-management and service initiatives.
Read More