Question & Answers with Sri Sri Ravi Shankar

Q: Gurudev, Can you talk about how not to see intention behind others actions?
Sri Sri Ravi Shankar:
Yes. I say don't see intention behind others' mistakes. When somebody does something wrong often we say they intentionally did this wrong to me. So when we see from a broader perspective, every culprit is also a victim. Inside every culprit there is a victim crying for help. They may be a victim of lack of education or lack of information, stress, narrow-mindedness. All these would cause someone to become a culprit. And we are simply looking at the culprit part of them. We don't see that the person is also a victim.
Every child should study a little bit about different religions and cultures. If people knew just a little bit about what Jesus said, what the Upanishads say, what the Vedas say, what Hinduism, Jainism, Sikhism, Islam say, there would not be a single terrorist in the world. Today's terrorism is a result of Puritanism: i.e. when people say, "Only my religion is pure. I should keep away from other religious books or I should not be educated in those things. Only this is the way." That type of religious indoctrination in children has given rise to Taliban sort of movements in the world. We have lost so many people to terrorism.
We have globalized Pepsi, Coke and potato chips but we have not globalized wisdom! It should be compulsory for every nation to give a multi-religious, multi-cultural education to all children. Then not one terrorist will be there in the world.
Q: Gurudev, How do I find strength in myself?
Sri Sri Ravi Shankar:
Be well rested and have your heart in the right place. You need both mental and physical rest. Thinking "Oh I have done so much!" will only bore you down. Just know that you will have enough time and energy to do what you were born to do in this life.
Q: Gurudev, How can one conquer the ego?
Sri Sri Ravi Shankar:
The tendency of the ego is to say "I am not crazy, I am proper. Ego is the biggest problem. Yet it is very easy to overcome. It is a one-day job. Just act like a crazy person. Can you do that? For one day. Done! Make people believe you have gone completely crazy. It is the best antidote for ego." If you cannot do this, can you simply behave as a child for the rest of your life? No third option. Be a baby for the rest of your life or a crazy person. Be one who has attained the essence. Apart from this, keep the ego. Don't try to get rid of it. Do this slowly. Otherwise it is impossible.
When people laugh at you, can you relax? When people point at you, just relax. Smile and accept it. A mother has no ego. Whatever the children say, she accepts. If they kick , does the mother get perturbed? If you are unperturbed, you have conquered the ego. Ego is just a feeling of having a wall between you and others. There is no wall. You belong to me and I belong to you. You are accepted the way you are.
Naturalness is the antidote for you. Be spontaneous! Ego cannot stand spontaneity. Ego wants to present everything properly and prepare beforehand. Children are so spontaneous. They make mistakes. Never mind making mistakes. Just be like a child. Anybody can say anything about you.
Another block we often have is to feel something is not practical. No need to practice anything. Our own mind is saying it is not practical. We wanted 2,000 Hindustani classical musicians to perform together. Every teacher said it was impossible. A choir in India! It is not like here with so many people and that many styles. They have their own octaves. We had a program called Antarnaad. You should see it on Youtube. There were 2,750 singers. Only one day of practice! Make the impossible possible. We should remove the block in our own mind. Top musicians were spellbound at the Antarnaad event.
Q: Gurudev, Even after surrendering mistakes, why does the mind feel upset?
Sri Sri Ravi Shankar:
Because you did not surrender completely!
Every moment, realize that there is a new person in you. Don't think of the past.
Q: Gurudev, How can we strengthen the faith?


Sri Sri Ravi Shankar:
Your very thought to strengthen thefaith strengthens it. Move ahead assuming that your faith is very strong. Whenyour intellect is purified, faith automatically gets strong. We should have apure diet in order to purify the intellect. So, pay attention on your food. Ifyou eat food thinking all sort of negative things in the world, that alsoaffects the intellect. Many times people get time to converse only duringmeals, and they discuss about topics like diseases while preparing and eatingthe food. This is very wrong, and we need to get rid of this habit. You becomewhat you eat. The type of food you take governs your mind. And again your mindhas a direct impact on your body. That is why you should eat food with a happystate of mind. If we are very excited, we cannot swallow food with ease. Alsoif we are restless, we end up eating more food. So, it is important to havefood with awareness.


Q: Gurudev, Thank you very much for all I have received from you till today. Even I know you are available on an emergency basis, twenty four hours. I am ashamed toask you a help. When someone of your family passed and relationship between you and this person was not clear, what can you do to help the process to help that person live peacefully and also to be peaceful yourself? Thank you Guruji.
Sri Sri Ravi Shankar:
Whenever you have to console a bereaved family, keep silent! Too many words does not make any sense there or have any meaning. Someone is in grief, you just be with them, with peace in your heart. They will absorb the peace, they will bask in your peace. They will absorb your peace - they will feel comfortable, happy.So when you are peaceful, you radiate it. They will absorb the peace and they would feel that inner calm, inner peace. So don't have to say, 'Oh poor thing!This thing has happened with you. Oh, it shouldn't have happened.' Talking all that type of pity or sympathy is not going to help either you or them. So justbe with them and say, 'God will give you strength'. Just give that to overcome this situation. This is the only thing that you should do. 'God will give youstrength' or the person who departed, take their name and say, 'That person will give you strength to go over this tough time, this difficult time.' These one or two words are good enough. Don't talk too much but just be with them. Few minutes- you being with them will help them. OK?
Q: Gurudev, Guruji I work in a hospital where people are dying and I am hoping to bring this yoga there. I am facing a little difficulty in understanding what is the difference between the yoga of living and the yoga of dying?
Sri Sri Ravi Shankar:
You must have heard by now, yoga has eight limbs.. I don't know how much of pranayama and asanas(postures) you can make someone do when they are sick and dying. It may not be possible at all. Some good bhajans(uplifting music), soft and instrumental music will also help. This is called laya yoga. Some words of wisdom will help. This is gyan yoga. Your mere presence there will help. Your being there without any effort will help. When we are in the 'doing' consciousness, thinking what to do, we reduce our energy. When we are in the 'being' consciousness, suddenly the light, air and energy come in you. You can make them feel better with that presence and energy of yours.
There are three things which are very important whenever you sit for meditation:
1. I want nothing for next 20 minutes or half an hour.
2. I do nothing.
3. I am nothing.
Any effort is an impediment in meditation and so 'I do nothing'. And then if you have any notions about yourself, I am rich, I am poor, I am intelligent or I am stupid, you can't go into meditation. You cannot progress on the spiritual path. So you have to come to this – I am nothing.
These are the three golden rules which I feel are very important and with which you can sink deep into meditation.
Q: Gurudev, Please talk about domestic violence and how one can live with it?

Sri Sri Ravi Shankar:
Domestic and social violence both arise out of stress. We never teach people how to handle stress. No one is given spiritual knowledge. Don't you think this knowledge of meditation and Sudarshan Kriya should reach everybody? This knowledge of non-violence should reach all.

Somehow we have to reach this knowledge to people. You cannot tolerate domestic violence. Educate people. Put your 100 percent to bring them to knowledge and meditation. Through this, you will see how their whole attitude changes. There is a village of 600 people in Nanded Province in India. It had the usual challenges of a village - alcohol, debts, etc. One 'Art of Living' teacher took it as a challenge and started teaching courses in small groups. Within a few months there was a huge change in. Today everyone gathers together in the evening and sing together. Nobody drinks or smokes, or takes tobacco. There is no crime. There is one store in the village that runs on trust, without a shopkeeper. It has been running in this manner since three years without any theft. The entire village is organic. Nobody is unemployed. There are no locks on doors in the entire village. All the houses are painted pink to show unity. They keep it so clean. They are self-sufficient and environment-friendly. They have received the "Most Ideal Village" award. One hundred and eighty villages of Karnataka and altogether 500 villages are now following this model. Every person does pranayama.

A lot needs to be done. We have 140 schools in areas where there are no roads or electricity. We have a good number of children studying in these schools. They receive free education. First generation literates achieve such good grades in school. The President of the World Bank asked us how our projects are successful. I explained that money is not always the reason. Love and spiritual energy make projects successful.

Q: Gurudev, What to do when we start doubting ourselves or our relationships?

Sri Sri Ravi Shankar:
Doubt is always about something that is positive. You know, if someone tells you that they love you, you say, "Really?" Isn't it so? But you take it for granted when someone expresses their hatred towards you. If someone asks you, "Are you happy?" you say, "Well, I am not sure". We doubt all that is positive. We doubt in love. We doubt in the goodness of people. We doubt honesty. We never doubt dishonesty. Isn't it so? We doubt our capabilities. We never doubt our weaknesses. You never doubt your depression, but you always doubt your happiness. So a doubt is always about something that is positive.

Q: First, how can we be of service. Second, how can I be a good human being of the society?

Sri Sri Ravi Shankar: There are many ways. You can become a teacher or volunteer of the 'Art of Living'. You can help in schools for rural children. Thousands of them are studying and thousands are waiting to get admission. You can participate in the 'Dollar a Day' project. One dollar a day can educate and provide medical, food and clothing for a child. We are 1000 people right here in this auditorium. If each one of us sponsors a child, 1000 more children will get access to education. These children are otherwise forced to work at a young age, and they get into violence without a value based education. If you want to take up any other projects, you are welcome. If you want to give your time, say six months or one year, you can go to places where you can bring peace to people. You are most welcome to come to India.

Q: Gurudev, How to be free from jealousy and ego?
Sri Sri Ravi Shankar:
Antidote to jealousy is the knowledge that everybody is going to die. You and the person, whom you are jealous with, are both going to die. There can be a little difference of time but this is going to happen.
If ego bothers you then keep it with you thinking that God has given it you. Why are you disturbing yourself thinking it as yours? It is another big problem to get rid of ego. Being natural is an antidote to ego. You can do an experiment. Do some stupidity in front of ten people and accept your mistake. Few people will say something here and there, and gone is your ego. If it still bothers you then just think God has given you ego because of some reason. Don't get too much stuck with it.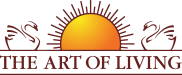 Founded in 1981 by Sri Sri Ravi Shankar,The Art of Living is an educational and humanitarian movement engaged in stress-management and service initiatives.
Read More