Question & Answers with Sri Sri Ravi Shankar

Q: Gurudev, When everybody is sleeping, Guruji is awake. Don't you face any problem because of that?
Sri Sri Ravi Shankar:
There is a watchman in front of the house when you sleep. For someone with big problems, small problems don't bother them. Yogis are not bothered about what people normally worry about. For yogis, anything is possible.
Q: Gurudev, Guruji, I often get confused. What should I do?
Sri Sri Ravi Shankar:
ConFused – Fusion with the consciousness and cosmos. Everytime you get confused, know that you are growing.
Q: Gurudev, I am 63+ years. Can a good art of living lead to a decent art of dying?

Sri Sri Ravi Shankar:
You forget that you are 65. Wake up, it's not late. There is something deep inside you which has not aged. It is pure and dynamic. Don't underestimate yourself. Don't think that you are useless. I tell you, you can sit and meditate, and you can bless the world. Things will happen much differently then. I am with you. You are not alone. If anyone anytime feels lonely, depressed, unhappy or sad, just remember that you are not alone. You are not alone at all. Ok?
Q: Gurudev, Guruji, how can we get the best out of ourselves? How can we help to make the world better?
Sri Sri Ravi Shankar:
You can get the best out of yourself when you are aware of your lethargy, your laziness, and you get over it; then it will automatically happen. The only enemy to talent is
laziness, nothing else.
Two things: patience and getting out of laziness.
Q: Gurudev, Guruji, they say the recipe for depression is to only think about oneself. But at the start of Mahabharata war, Arjuna was thinking about others, yet he was depressed. Please explain.
Sri Sri Ravi Shankar:
Well, the mantra for depression is - "What about me, what about me". And Arjuna was thinking how he could do the work which he was supposed to do, and what people would think of him. It was again about himself only. It is not just thinking about oneself, but your other different attachments and lack of understanding can also lead to depression. But one sure technique to get depressed is- Just sitting, doing nothing and thinking, 'what about me, what about me, what will happen to me?' You are sure to get depressed this way!
Q: Gurudev, What is your wish regarding Sanskrit language?
Sri Sri Ravi Shankar:
I see beyond languages. Language, of course has its place but I am more concerned about the consciousness and the state of mind. How can we raise the level of consciousness in the world? Of course, Sanskrit is a great and a beautiful language. It is mother of many languages. Russian, German, English and other Indian languages, all have their roots in Sanskrit.
Q: Gurudev, How do I maintain consistency in life? I find myself going up and then suddenly I find myself going down?
Sri Sri Ravi Shankar:
Your desire for consistency itself will set you on the right path. As long as you keep going up, never mind if you come down once or twice. If you are worried that you should never go down or if you go down and start blaming, then you get angry and stressed. So just take it.
(The person: But what can I do with the insecurity that I will fall down?)
Look back and see. If you have taken 10 steps forward, you can never go back all the 10 steps. Isn't it? If you climb 10 steps, you may come down three, four or five steps but never all the ten steps. When you look at the positive changes in you, do you relate to the person you were before you started doing practices? (Reply: No).
That was a completely different person. So this gives you complete confidence that you have never come down completely all the ten steps. You are somewhere four, five or six steps down the line.
Q: Gurudev, Guruji how come you have so many disciples?
Sri Sri Ravi Shankar:
Somebody asked me, 'How come you have so many followers?', I replied, 'I keep on running ahead of everybody.'(Laughter) People continue to come behind me. Then he asked, 'How do you do it?' to which I replied, 'It's very easy. You keep running ahead.'(Huge laughter)
Q: Gurudev, What should one do if one tries to do good all the time but ends up being bad in others' eyes?
Sri Sri Ravi Shankar:
It may be troubling others if your expression is not so perfect. Keep yourself in the others' shoes and see why he does not like you. Sometimes, it so happens that you regret your own words. You said something to someone that you didn't want to say. Same is true for others also. They say something which they did not want to. Those words are not coming from their heart. Do you like people who hold your mistakes against you every day? Do you hold onto their mistakes every day?

Q: Gurudev, I have been listening to your talks and reading your knowledge sheets. Now I want to reach that level where I am able to live that knowledge, to be sensitive like you, being able to listen to the pain of plants also. I too want to reach that level.
Sri Sri Ravi Shankar:
Ok, where there is thirst, water will also be made available. And if you have any conflicts in mind, don't worry. Aren't conflicts reducing in mind. This will continue to happen. Increase the level of Sattva in you & Conflicts won't remain with you with time.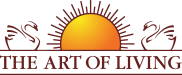 Founded in 1981 by Sri Sri Ravi Shankar,The Art of Living is an educational and humanitarian movement engaged in stress-management and service initiatives.
Read More