Question & Answers with Sri Sri Ravi Shankar

Q: Gurudev, Guruji, I want something to happen so that I don't even get a desire to ask questions?
Sri Sri Ravi Shankar:
Your desire to have no desire to ask questions is a desire in itself. This is a problem. Jo jaisa hai theek hai - this is sanmati. (Whatever is there, however it is, it is alright. This is called sanmati or right mindedness.) Whether or not you have a question, it's alright. Whether you get an answer or you don't, it's alright. 'Everything is alright' is the path of nivriti. Often we say, 'This is not ok, that is not ok' and then we retreat in ourselves. In that state you can't rest. Because when you find something is not ok, your whole tendency is to act towards it. And you are trying to rest while restraining from action with an attitude of action. This causes tension and lack of deep rest.
We need to have two attitudes in life - pravriti and nivriti.
It is important to go within when you are tired of working in the world. Nature has made it that way: 12-hour day and 12-hour night. At some places like in the North and South Poles, the night is of around four hours and the day is around 18 to 20 hours. But then in winters, it gets reversed and day is only of four to five hours. So nature maintains that balance. 12 hours day and 12 hours night is the law of nature. Night itself means retiring from any kind of effort. Day symbolizes pravriti and night symbolizes nivriti.
Viveka (discrimination) is to understand what pravriti is and what nivriti is. We think nivriti is getting retired from your job at the age of 60 and being on a holiday. No, the Vedas say, 'Again and again, adopt the path of nivriti.' To go within and rest after getting tired of doing work is nivriti.
There are two types of rest. One is inert rest that we get in sleep. It does give some rest but the mind doesn't get complete rest. Another is conscious rest: you are resting but inside you are aware and alert, that is meditation. Resting with awareness and conscious sleep is meditation.
Meditative rest is far superior for that alone brings real rest to the system. When we want to go into meditation, then the attitude that needs to be adopted is 'everything is ok'. There is no lack and 'I don't want anything at this moment'. When you think 'everything is ok', your mind calms down and you go within.
Now when you go within, you get lot of happiness, satisfaction, joy and peace, then you have to come to the path of pravriti. So pravriti is when you find things are not ok or perfect and nivriti is when you repose in the Self and find all is well and perfect. This knowledge comes to you with spiritual practices.
The human species is designed in such a way that no one can ever be in only nivriti or only pravriti. Both will continue to coexist in life. When we come to pravriti, we find this is not ok, that is not ok and nothing is ok. Only then do we get to work. And we correct things. (Points out very minute imperfections in the surroundings) Small and little things catch your attention and you feel like correcting everything. This is pravriti. But if someone gets stuck only in this attitude then, even with eyes closed one thinks of imperfections only and can't go into nivriti. This makes one mad and full of stress. This is called asuri vriti.
Lord Sri Krishna has said this in the Gita. A person with tamoguna tendencies doesn't know when to follow which of the two paths. He doesn't have discrimination in him. While working, he thinks everything is going well. This is an example of using nivriti in pravriti. He thinks corruption is also ok, it is anyway present. He doesn't work and adopts an attitude of indifference. He thinks what does he have to do with tasks getting accomplished or not. And then he uses the concept of pravriti in nivriti. The whole night he thinks and worries. Thinking alone doesn't accomplish any task. When you think something is not ok and do not do anything about, it disturbs your health. When both the attitudes are taken together then your tasks get accomplished skillfully, successfully and without any stress.
It is also said in the Gita that the intelligent one knows what the right attitude is for retirement, nivriti. When you want to go inward, meditate or contemplate, the attitude you need to adopt is 'not a grain of grass moves without God's will'. Everything is ok and perfect. Then the mind settles down and you get deep rest and sink deep into meditation. Once you get out of meditation you become sharp and alert, and detect even small imperfections. When you find imperfections, you can correct them. Your mind will pick minute things and work to bring about perfection in every small thing. The ability in the human mind to shift from 'everything is ok' to 'everything is not ok' and vice versa is a skill in itself that one has to master. And that is what spiritual practices do to you. You are able to switch off to an attitude of 'everything is ok' so that you get deep rest and attain meditation. And you can never be in meditation all the time because you have to switch from inaction to action. Activity and rest are two sides of the human personality and you need both for human evolution.
You are also not to think 'nothing is ok'. In nivriti you think, 'God is looking after everything.' This way by not letting the mind get stuck in either of the two, you bring back the mind to its source. This is an art. The whole life you will have to walk on this. How to meditate? Even amidst difficulties, you switch off your mind. This way you will find half of your task anyway gets accomplished and whatever rest is pending can always be done with the attitude of pravriti. So both are required.
Nature has brought in such a balance. In summer, days are longer and in the winter nights are longer. So somewhere nature maintains that balance. In one place it is cold and elsewhere, it is hot. So heat and cold, day and night, all are brought in some balance in nature. And it is telling you, in so many ways, that you have to balance between activity and rest in life.
Often people worry about their next births. The good work is not given for next birth. Work needs to be finished in this life time only. Just be happy. Be happy in pravriti.
Q: Gurudev, There is insecurity at the workplace and a lot of tension about office assignments. Even when I am at the satsang, I am thinking about office. Why is it so?
Sri Sri Ravi Shankar:
Ok, tell me have you been stressed before- were you stressed last year? You have lived through it, you didn't die! Look back at your life- so many times you have gone through stress. Remember all that you have gone through and this will seem small in comparison. Have a look at yourself, you will understand that you have experienced this before. Don't fear.
Q: Gurudev, How should be a disciple's relation with the master?
Sri Sri Ravi Shankar:
What relation you want to have with yourself? A relation in which you are natural and without any hesitation.
Q: Gurudev, Can you please tell us something about the next transformation in the world by 2012?
Sri Sri Ravi Shankar:
Good times. People will be more spiritual, more kind, less greedy, less hateful, and more understanding. All is good. All is real good.
Q: Gurudev, How to deal with people who say and do bad things?
Sri Sri Ravi Shankar:
First of all, accept that, that is how they are. Second thing is to see that they will change. Tomorrow they may change, next week, next year. Keep an open mind, maybe in 5, 10 years, in the next lifetime they will change. When you know that they are like that and that they may change, then your mind is calm. Any irritable situation, make fun of it. If you have a little bit humor, you are able to sail through irritable situations. If it is really unbearable, never mind that you get angry. But you should become normal again in 2 seconds. You know, it's not worth losing our peace of mind. Because of someone's behavior. Don't you think so?
Q: Gurudev, How do I evoke my self esteem?
Sri Sri Ravi Shankar:
With sudrashan kriya. Two-three part 2 courses are very essential.
Q: Gurudev, Can you talk about how not to see intention behind others actions?
Sri Sri Ravi Shankar:
Yes. I say don't see intention behind others' mistakes. When somebody does something wrong often we say they intentionally did this wrong to me. So when we see from a broader perspective, every culprit is also a victim. Inside every culprit there is a victim crying for help. They may be a victim of lack of education or lack of information, stress, narrow-mindedness. All these would cause someone to become a culprit. And we are simply looking at the culprit part of them. We don't see that the person is also a victim.
Every child should study a little bit about different religions and cultures. If people knew just a little bit about what Jesus said, what the Upanishads say, what the Vedas say, what Hinduism, Jainism, Sikhism, Islam say, there would not be a single terrorist in the world. Today's terrorism is a result of Puritanism: i.e. when people say, "Only my religion is pure. I should keep away from other religious books or I should not be educated in those things. Only this is the way." That type of religious indoctrination in children has given rise to Taliban sort of movements in the world. We have lost so many people to terrorism.
We have globalized Pepsi, Coke and potato chips but we have not globalized wisdom! It should be compulsory for every nation to give a multi-religious, multi-cultural education to all children. Then not one terrorist will be there in the world.
Q: Gurudev, I have been in love with a girl for the past four years. Recently she broke up with me because of some misunderstanding. I want her back and don't know what to do.
Sri Sri Ravi Shankar:
Basically you broke your heart. Okay so what do you want? You want her back right? What is the guarantee that if she comes back to you she will be happy? Do you know how to achieve what you want? You have to go deep inside. You have to become calm and centered. When you are feverish, your mind is agitated. You lose all your charm. If you are not charming, what is the guarantee that anybody will stay with you? You have to make yourself pleasant, charming, strong and subtle. Who wants to be with someone who is unhappy, sad or depressed? First get rid of your sadness. Shake off the past. accept the lessons from the past and move on. You have to become strong, serene, and calm.
Only when you meditate, do pranayama and Sudarshan Kriya, Yoga then you can have all the four. Do yoga and you will see the difference immediately? When the difference comes your wishes will start being fulfilled.
When you are desperate, you can do only two things. Either commit suicide or repose in yoga. Only spirituality and knowledge can bring charm into your life. A yogi is one who not only can fulfill his desires but can also fulfill others desires.
Q: Gurudev, Guruji, it is said that God is in all. Then how are the avatars different?
Sri Sri Ravi Shankar:
Avatar means one who has come down. Those who want nothing, they come for the wellbeing of all. They haven't come for themselves - either to enjoy or burn karmas. They have come for jankalyan (welfare of all).
Q: Gurudev, How can we strengthen the faith?


Sri Sri Ravi Shankar:
Your very thought to strengthen thefaith strengthens it. Move ahead assuming that your faith is very strong. Whenyour intellect is purified, faith automatically gets strong. We should have apure diet in order to purify the intellect. So, pay attention on your food. Ifyou eat food thinking all sort of negative things in the world, that alsoaffects the intellect. Many times people get time to converse only duringmeals, and they discuss about topics like diseases while preparing and eatingthe food. This is very wrong, and we need to get rid of this habit. You becomewhat you eat. The type of food you take governs your mind. And again your mindhas a direct impact on your body. That is why you should eat food with a happystate of mind. If we are very excited, we cannot swallow food with ease. Alsoif we are restless, we end up eating more food. So, it is important to havefood with awareness.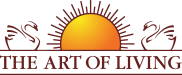 Founded in 1981 by Sri Sri Ravi Shankar,The Art of Living is an educational and humanitarian movement engaged in stress-management and service initiatives.
Read More