Question & Answers with Sri Sri Ravi Shankar

Q: Gurudev, Can knowledge exist without faith or they are correlated?
Sri Sri Ravi Shankar:
Faith and knowledge are correlated. Because when there is knowledge, there is faith. And where there is faith, there is knowledge. So you have faith and that is why you are asking. You have faith that I will answer it and you will take my answer. So, knowledge and faith are all connected.

Q: Gurudev, How important is it that we act for planet? What can we do? How do we sustain?
Sri Sri Ravi Shankar:
We need to wake up and see that planet is our home and when you go higher, you don't see borders. Borders are our understanding, our illusions. There really is no border. Sky knows no border, clouds know no border, wind knows no border. The elements of this earth have no borders. The planet is one home for every one. We are all one family. So, we need to think from a broader perspective. Which is the correct perspective? That the whole planet belongs to us. We cannot dump our nuclear waste into some other place.
Any place in the earth will again come back to us! We cannot keep one place clean and pure in isolation. It is not possible. We have to care for the whole planet. We have to make the entire planet organic. When it comes to making food, growing food; you cannot say, "ok, I'll grow organic food only in this part and rest other parts can be pollute with chemicals!" Because the air will carry! We have created so many types of viruses on this planet. Because we meddled with nature. We have destroyed many species on this planet because we have not taken good care of it and our food production has gone so low. That it's going to be a very heavy thing on the coming generation, you know! I think every individual, every human being on the planet will have to take responsibility of not polluting the planet, of continuing sustainable development by planting more trees, preserving our lakes, preserving water. It is so important!
Water scarcity is another big issue in the world. Millions of people are into starvation! So, we need to have a global picture and care for the whole planet. Of course, we need to care for our immediate home, our immediate neighbors, the place where we live in. This is most important! But at the same time, we should have the idea about the whole planet and the entire humanity being a family.
Q: Gurudev, How to deal with craving for attention?
Sri Sri Ravi Shankar:
Next :)
Q: Gurudev, Can you speak on the value of the Vedic tradition of Masters who have kept this knowledge alive for thousands of years?
Sri Sri Ravi Shankar:
From thousands of years people have passed this technical knowledge. Usually, most Masters will test a student before even teaching meditation. They would give this knowledge only to someone who qualifies. They would wait for the right student to come to impart this knowledge. In the past, it used to be very tough, you had to please the Master before you could get anything from Him.

I took a very different stance, I opened the flood gates, gave it to everyone, let everybody progress as per one's sincerity and capability.
Q: Gurudev, How does one experience that blissful divinity with in?
Sri Sri Ravi Shankar:
Meditation, Seva/Service and Satsang.

Q: Gurudev, When a loved one dies, are they reincarnated? Will we know them again? In the case of a parent, are we still connected to them?
Sri Sri Ravi Shankar:
All possible...It's possible to know them if they incarnate now and you can feel that? Haven't you felt that you go somewhere and suddenly you feel someone is very close to somebody? Your gut feeling comes. It's all possible. You know, we're all connected in some time or another. In the past, we've all been connected. Now we are connected. Whether we acknowledge or not, we are all connected.
Q: Gurudev, Can you talk about the complexes that are rooted in the mind of some children, may be because some historical events or past life?
Sri Sri Ravi Shankar:
When you think good of yourself, you think ill of others, and when you think others' are good, you think you are not ok. Such complexes are there in many children today. So the attitude that neither I am bad nor anybody else is bad gives such a sense of acceptance of everybody and your own self. Sadhana enables one deprogram all past programming.
Q: Gurudev, It is said that life is a play and display of consciousness. Why does consciousness feel the need to play at all?
Sri Sri Ravi Shankar:
Play is nature. When you are happy what you do is play. When you play you have no need. That is why you play. If you are full of needs you only work, you can't play, do you get it? Games can come when you have free time. Play becomes part of your life when your needs are fulfilled. Consciousness is full and its nature is playfulness. The Divine's nature is being playful.
Q: Gurudev, How does one develop a sense of surrender?
Sri Sri Ravi Shankar:
Just assume that it is there.Don't put effort . Surrender is there – simply assume this and move on.
Q: Gurudev, What is the importance of celibacy?
Sri Sri Ravi Shankar:
Celibacy is something that happens spontaneously. When every cell of your body is happy, you don't need an act to be happy.
It is a phenomenon not an act. And abstinence, to some extent, is good as it saves energy.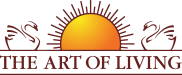 Founded in 1981 by Sri Sri Ravi Shankar,The Art of Living is an educational and humanitarian movement engaged in stress-management and service initiatives.
Read More