Question & Answers with Sri Sri Ravi Shankar

Q: Gurudev, Can you please talk on the concept of Ardhnareeshwar and the symbolism behind Goddess Durga and Saraswati?
Sri Sri Ravi Shankar:
Everyone has both female and male genes. You are made up of both your father and mother – Half father and half mother. Divinity is both male and female. This was acknowledged long ago and represented as Ardhnareeshwar. God is not just man, or just woman. He is Ardhnareeshwar – Whole creation is both male and female.
Goddess Durga riding on Tiger: Durga is the mother, so sweet and compassionate, and She is riding on Tiger – most ferocious. Completely opposite! Opposite values are complementary and ancient people recognized this. Scientifically, the whole creation cannot sustain even if one animal goes missing. Each of these animals brings down to the earth a bio-energy corresponding to a particular wavelength. A tiger carries the vibration of Goddess Durga.
Goddess Saraswati is with so many hands! In one hand, she carriers a rosary – rosary represents meditation, in another she carries a book – intellectual knowledge and with the others she plays a musical instrument – veena. Only when intellectual knowledge, music and mediatation come together, then wisdom dawns.This complete knowledge was there even several million years ago. Saraswati sits on rock meaning once you have acquired wisdom, it is deeply grounded in you. Goddess Laxmi sits on lotus meaning money is flowing – anytime anything can happen. Wealth moves and it should move.
Q: Gurudev, We have individualized ourselves too much, and have createdseparations around us. We have forgotten our human behavior of being awakened.How can we get back to that oneness? There are so many ways. How is this way unique and different?
Sri Sri Ravi Shankar:
It is very simple and all you need to do is toattend to the seven levels of our existence – body, breath, mind, intellect,memory, ego and then the Self.
I have spokenextensively about love in the NaradaBhakti Sutras, about awareness and consciousness in the Ashtavakra Geeta, and about mindfulnessin the Patanjali Yogasutras.
From the Part 1course to the Part 2 courses, it is a beautiful step-by-step journey, and youcan get to that experience. Not only what you read in books, but it will beyour own practical experience. The Yes!+ course for youth brings about amazingtransformation.
Q: Gurudev, Guruji how to handle a teenage child?
Sri Sri Ravi Shankar:
Teenagers, when you have to manage them, you should know how to ride a horse - neither too lose nor too tight! Some times you let it loose, sometimes you hold it tight. So keep a balance.
Q: Gurudev, How do you fan the fire of spirituality and not allow it to be inundated by day to day life. You don't want to abdicate your responsibilities. What do you suggest, simple steps you as an enlightened person to keep spirituality alive in us. What I understood the way u expressed was very beautiful, to spread happiness, to be simple at the same time keep giving.
Sri Sri Ravi Shankar:
I would give you 3 suggestions. One is spend 10-15 mins with yourself. What is it that you want? What is life all about? 50- 60 yrs ago, where I was and where I will be 50 years later? What is my origin? What is my definition? Just don't look for an immediate answer. Even questioning yourself – 'what is life all about?' uplifts the spirit. This is what I would call as knowledge. Dwelling sometime with knowledge, you can read books like Yoga Vashista, Ashtavakra or even Geeta. Just few lines or any other uplifting knowledge books. And then 10-15 minutes of meditation. We will do a short meditation now. 10-15 minutes of meditation will give so much energy that it can refresh the brain, Refresh the spirit and energize the body. Fantastic! And the third thing is do some act of kindness, don't have to be in the routine. Take some time out. Do some Random acts of kindness. Spend some time with music or art. These 3 things can bring you a lot of fulfillment and keep you away from stress.
You would've seen in the last month, a month ago, there was a program in News 24 channel about a village Kathewadi in Maharashtra, near Nanded. One of our teachers went there. He stayed there for 3 months in the village. Transformed the entire village. 700 families. In this village, everyone removed the locks from the door. And they have a shop without a shopkeeper. People go and put the money in a box and take whatever goods they want to take. And the village is so self sufficient. The entire village went organic. All the farmers went organic. Everyday they come together and sing, they removed all the caste boards. Here now in the country, they are contemplating about reintroducing caste census. In this village first thing is they removed all the caste boards, Dalit, Kshatriya, Brahmin. All the caste boards were removed. Govt of India also gave them an award. It is a crime free village. This was the most notorious village which had so many cases. Today in 3 years time this village has stood up to be most self sufficient. Everybody has water. Roads are there. Every home has a toilet. And they have smokeless chullahs. Most honest village. This village inspired 118 villages to follow.
Not one person smokes or drinks in the village. Everybody abandoned the tobacco, tambaku, alcohol and drugs. So it gave a new energy and enthusiasm to all our teachers and workers. It is possible what Mahatma Gandhi had dreamt - Ram rajya. Where there is no dacoity, no crime. Today it is possible.
You can see in the youtube. They have done a beautiful program about that. I wish we can do many such, if all different corporate could take 10 villages each. It doesn't cost much. It is just a matter of educating people on hygiene, educating them to keep their homes clean. Every home got painted in pink.
Q: Gurudev, The women in our epics seem to have done so many extraordinary feats, it is difficult to believe they are true!
Sri Sri Ravi Shankar:
Let us take gandhari for eg, she produced a 100 children from pots.Test tube babies is exactly what she created. One embryo and 100 pots! We did know what the science behind is! Unless proven otherwise it is a fact. Like nobody believed that dinosaurs existed but you have the proof. Jatayu, a dinosaur bird existed and carried Sita. There are facts that Lord Krishna existed. The way it is presented is usually a little mixture of imagination and facts. Like a poem is facts and imagination mixed. If you read the biography of Abdul Kalam, Jawahar lal Nehru, Indira Gandhi, you will find they add things.
Q: Gurudev, Basically I don't really know how to say it, it's a question I have been asking myself for a very long time and it might seem a bit awkward but as I look at the whole universe and see everything is interrelated, I really wonder how the human kind is really useful in the system and are we of any use while we are here?
Sri Sri Ravi Shankar:
Very good question! What is the purpose of life, why are we here? And you know you should give a pat on your back. If this question has come into your life that means your intellect is mature. There are millions of people who live their whole life without even asking this question, 'what is the purpose of life? Why am I here?' They simply eat, drink, watch television, make love or fight, and die. They have no idea; they don't even stop for a minute and think what life is? Who am I? What do I want? What can I do and how can I be useful? None of these questions even cross anybody's mind; if it has come into you that mean you have begun living. Your life has started the right journey and this journey is what you call spirituality - to find out exactly what is the purpose of life. What do I want? Who am I? Before you can ask what you want, first you should know who you are. What is life? There are two important aspects to this question, one is the science and another is spirituality. You know what THIS IS through science, and through spirituality you know 'WHAT AM I?'
'ME' and 'THIS'; 'THIS' you understand through science, 'ME' you understand through spirituality.
What is this 'I'? To know the 'I' first you understand 'THIS'. What is 'THIS'?
Oh 'This is world', 'This is body', and 'how did this body come into existence?'
It came as a baby weighing only four or five kilos. Then the baby took all the material from this earth and becomes fifty kilos. So what is in this body, how this body has come up?
Q: Gurudev, Can love happen twice? Husband and wife are already in a relationship? Can husband or wife start loving someone else?
Sri Sri Ravi Shankar:
Tell me are you single or married? Ok, so you are single. If you are married and your wife tells you that she loves someone else, then how will you feel?
(I will feel bad.)
If you flirt with someone else, she will feel the same. Once you decide to get married, then just be faithful. Before choosing you can look for suitable match, but once you decide, settle down. Is that a good idea?
Rise in love, don't fall in love. I see that so many youth, they are in love with someone and the person they are in love with someone else, so they make a whole emotional mess in the mind. Please don't do that.
Love is eternal and life is eternal. If it is not coming to you in one form, wait it will come to you in another form.
Q: Gurudev, How to make someone dear to you understand that something is useful for themand they must go for it?
Sri Sri Ravi Shankar:
Keep pursuing gently and have patience, they will allunderstand. First you should have the conviction that this is good for them,and they will get it. How to get a thought or a desire manifested is verysimple. First intention and keep attention on it and then manifestation willfollow.
Q: Gurudev, Can you please talk in a little detail about these levels of existence you have talked about?
Sri Sri Ravi Shankar:
Mind, intellect, memory and ego are four functions of the mind or mind has these four aspects.
So what is mind? Are you listening? If your eyes are open and your ears are of course open, sound anyways goes into your ears but if your mind is elsewhere, can you listen to me? No! Isn't it? So this mind is that through which you perceive, you feel, correct! That, which goes out through the five senses and experiences, is mind.
Okay! so if you experience through mind then what is intellect? As you experience you say, 'oh, this is good, this is not good, I want this, I don't want that'. You know intellect is the judging or discriminating aspect. As I am speaking now, your mind is saying, 'well, I don't like it' or 'I believe it' or 'I don't believe it', you are going into a dialogue, this is intellect; and then memory, that which stores all this information. So sometimes you feel, when you experience something, 'oh! I have experienced this before'. When you enjoy apple pie, not for the first time, you say 'oh I have enjoyed this before, I had this pie before'. So memory is recognizing the experiences and storing it in the memory and then ego.
Ego is – 'I am something, I am intelligent, I am stupid, I like this, I don't like that, I am rich, I am very poor, I am ugly or I am beautiful, I am something, I am', that is ego. When you understand all this then you feel is this the thing? No! After understanding ego also, there is something left, what is this? That is the self.
Catch more in the next post..
Q: Gurudev, How does one know when one has been transformed by meditating? Does a person become aware that he has transformed?
Sri Sri Ravi Shankar:
Without doubt you will feel elevated. You don't need another proof. Do you ask someone whether you have pain or not. Similarly when you are happy, joyful you know that you are happy. In the same way it is very obvious when you are calm and serene, turn back and see what were you before and how the knowledge has transformed you now. That contrast, that difference will tell you.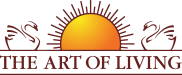 Founded in 1981 by Sri Sri Ravi Shankar,The Art of Living is an educational and humanitarian movement engaged in stress-management and service initiatives.
Read More