Question & Answers with Sri Sri Ravi Shankar

Q: Gurudev, Is it very important for a woman to marry? Is it not ok to let God be her care taker? Can she still be complete even if she is not a mother?
Sri Sri Ravi Shankar:
You can feel you are a mother to the whole world. Being a mother is in the very nature of a woman. That compassion, that love and caring will be there.
Whether she should marry or not, that is your decision. Most important is to be happy. That is my opinion. There are many who are single and happy, and there are many who are married and not happy, and vice versa! Choice is yours, blessings are mine.
Q: Gurudev, Could you please comment on the Naxalite issue?
Sri Sri Ravi Shankar:
The Naxal problem is not of poverty. A poor man cannot lift a gun or make a bomb. These are people who have wrong education. They say,'If people can elect us, they can bring us down also. Did Napoleon ask anyone for a vote, did Mao or Stalin ask?' They feel that they should come to power on their own power.
This education turns people towards violence.People who walk the path of spirituality, who know history,will never go into Naxal activities. They are ignorant of spirituality. That is why spirituality is most important.
That is why I often say Krishna was the first communist. Krishna said, 'See Me in all and all in Me'. This is the real communism.
Q: Gurudev, How do you do that?
Sri Sri Ravi Shankar:
It comes by practice and by having a broader vision that things are going to be resolved in a very positive manner. See, we have very little time and we have lots of things to do. How can we do all this with low energy? So, we have to increase our energy, be efficient in our work and good time management. For all this, we teach this course called the 'Art of Living'. It helps in all these three dimensions. It adds more time to your life-Quality time- and increases your energy level and improves intuition.
Q: Gurudev, What is Witness Consciousness? When does one reach such state?
Sri Sri Ravi Shankar:
This is a state of consciousness where you realize things are not happening because of your effort, it is happening due to some law, due to some power in the creation which is making everything happen. When you have given your 100 percent, physically, intellectually… then you realize you are not doing, but things are happening.

Q: Gurudev, If God is in all, why do natural calamities like tsunamis or earthquakes exist?
Sri Sri Ravi Shankar:
Suppose there is only a hero in a film and there is no villain! Whenthere are all kinds of thrill, only then the movie works. If it wouldhave been just a hero or heroin, they get married and live together,that's it! How would the film be? This is all a play, a drama. So, allkinds of things keep happening.
Thesoul is eternal. This world is ever changing, different changes keep onhappening. Knowing this, just relax. Be of service. Where ever thereis a need, be ready to jump in that. Service is our very nature and wecannot live without it. Service should not be like a heavy weight, butjust like a flower petal – easy and natural.
Q: Gurudev, How to change the system? Sometimes I feel very outraged and I don't get to understand how to stand up against that. Please guide.
Sri Sri Ravi Shankar:
Yes, you are right. That is why we all have to work together. We can achieve a lot when we do something together. When you know, there are so many people with you, you get that confidence. Come up with your ideas. Float your ideas. Those who have interest in spirituality, those who have human values should run the country. When some mean people get into power,then it creates problem for the whole nation. We will have to choose the right people. There should be an independent agency. The agency where they can check any corruption, an agency that is independent of the government so that it can also check corruption at the government level as well. The path is long, and you will all have to work for it. The path is long, lots to do, and I am confident that you people can do it. Then nobody will be able to practice corruption.

Q: Gurudev, Why do disasters and natural calamities happen?
Sri Sri Ravi Shankar:
We are exploiting the planet, using atom bombs, bursting them under water - so many nuclear weapons are being tested secretly under the water like this. The earth cannot bear it. Trees are being cut, so many toxins are being pumped into the ground, the earth is being mined and all the minerals are being removed – all this has to change. We must promote chemical-free farming methods. Our country's corn is small. Imported corn is bigger. Our rice grains are small, imported grains are larger. But our grains are much more healthy. We must protect our indigenous seeds. Our cow's dung and urine has medicinal properties. Protect desi cows and seeds. Imported hybrid seeds give good yield for the first two or three years but deplete the soil completely. Thousands of farmers in Maharashtra committed suicide because of this. We must encourage natural methods of farming.
Q: Gurudev, Can you talk about the greatness of Valmiki ji and that period of time?
Sri Sri Ravi Shankar:
Valmiki ji was one of the contemporaries of Sri Rama. Many scriptures in the world were written much after the physical presence of the Master, but Valmiki wrote Ramayana at the very period when it happened. There was no division of casts in the society at that time. Honesty, human values and belongingness were so strongly rooted then.
Q: Gurudev, I have been on the path for so long, but I still get attracted to violent and non sattvic partners. What can I do? The attraction is almost irresistible.
Sri Sri Ravi Shankar:
What can I say? Go for it! It will be beneficial to the nearby doctors and hospitals if you keep breaking parts of your body with violent partners! See, it's about patterns… when you recognize that this is your pattern, wake up and say, "I will not be a victim of this pattern!" You have that strength! You will be given that strength.
Q: Gurudev, Thank you for being a part of my life. I worry that I have missed my purpose, or that my purpose is not as great as the one I hoped for.
Sri Sri Ravi Shankar:
You have an important role to play in this phenomenon called Art of Living. Next year, we celebrate 30 years. Drop by drop, what so many people have done has contributed to these 30 years. Be part of satsangs, seva projects. In Haiti and India there are so many seva projects. Even in Canada, Native Americans need help. There are so many things to be done here in the Ashram.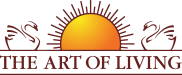 Founded in 1981 by Sri Sri Ravi Shankar,The Art of Living is an educational and humanitarian movement engaged in stress-management and service initiatives.
Read More