Question & Answers with Sri Sri Ravi Shankar

Q: Gurudev, Where do negative thoughts come from? If they come in me, does that mean I am negative or bad? I refocus on thoughts again and again, but they come back. I judge them, I don't like them and I think about judgment, but I am not able to get rid of those? What should I do?
Sri Sri Ravi Shankar:
Now, there is a problem. You chase them and they come to you multiplied. Just give them a tight hug and you will suddenly find they have disappeared. They are scared of your hug, but they are fond of you chasing them. So, they come back again for you to chase them again, again and again.

If too many negative thoughts are coming, reason is lack of circulation in you. Do a lot of exercises. I think you have too much free time to sit and think. If you keep yourself busy, less of negative thoughts will come. If you are constipated, for sure you will have negative thoughts. So, set your bowel movements correct. That will also help you. If vatta, pitta or kapha imbalance comes, then also you will have too many negative thoughts. Ayurveda herbs will help for that. You can take 2-3 triphla tablets in night, and something to soothe your nervous system, like shatavari. These herbs calms and soothes the system.

The company you are in can also affect the mind. Company of people who are negative, can also affect the mind.

One last thing that affect is time. Certain times, certain planetary positions and certain cosmic energies can all affect your mind. But all this will pass. Don't be paranoid about anything. Just know that time moves on.
Q: Gurudev, Can you say something about angels, do they exist?
Sri Sri Ravi Shankar:
Yes they exist. Angels are so filled with good intention, they are very benevolent. They do exist, not just in the physical bodies sitting here, but there are others in the ethereal bodies too.
Q: Gurudev, Dear Guruji, is it true that it is not the devotee who chose the Guru but the Guru chooses the devotee? If yes, then what took you so long to choose me?
Sri Sri Ravi Shankar:
: Ha, Ha, Ha!! Let's not go in the past! Let's look ahead, having great times. Great days, yes?
Q: Gurudev, Many Indians, settled here in the States, are not happy because they feel their children or families are being prevented from making progress in life. They are not coming up for whatever reason. What is the solution for handling this stress?

Sri Sri Ravi Shankar:
Is your question that people are not happy in spite of prosperity? Bring them to me. Bring them to the teachers. They will have no choice but to smile. Stress can be eliminated through stress management, dispassion and through a broader outlook to life. When you are 90 yrs old what do you want from this life? What do you want to take? What do you want to give? What impressions do you want to give to the world? What impressions do you want to take from the world? Just ponder. Just be with these few questions and the stress will leave you. Dispassion and breath uplift you. A little bit of devotion or bhakti uplifts you.

Q: Gurudev, Guruji, please promise to come to Vancouver every year now.

Sri Sri Ravi Shankar:
You know, my year has 700 days. (laughter)

Q: Gurudev, An 'Art of Living' teacher once said that God created us and He is perfect. So, we are perfect. That's believable. We are perfect, so shouldn't an engineer's work be perfect? How come it is not?
Sri Sri Ravi Shankar:
The question is perfect and the answer is even more perfect. Everything in the universe is moving from one level of perfection to another level. Milk is perfect and when it turns into yogurt, yogurt is perfect. You take out cream from yogurt, and that is perfect, and then you make butter, and that is also perfect. This is one way of looking at it. The other side of looking at it is, the milk got spoil and you make cheese out of it. When yogurt got spoil, it became imperfect and you took butter out of it. This is another way to look at it. It all depends on how you look at it. It's imperfection that gives value to perfection. Isn't it so? How can you call something perfect? Because there is something which is not perfect. So, the existence of something which is not perfect is absolutely essential to understand something that is perfect. So, the imperfect makes the perfect, perfect!
Q: Gurudev, Why does love always come with attachment? Is it possible to love your partner and still bedispassionate?

Sri Sri Ravi Shankar:
Attachment brings pain, but nothing comes without pain. We came into this world in a lot of pain. The process of birth itself is very painful. For nine months, we were comfortable and then suddenly the ocean around us disappeared and we had to come out! Attachment happens whenyour focus is not on the Being, but on the outside. Wanting to control, possess and hold on bringspain. When we are relaxed and content, love transforms to bliss. Demand and control only bringpain. Wisdom, along with love, is the answer.

Q: Gurudev, Why do we experience death and rebirth again and again? What does it do for us?
Sri Sri Ravi Shankar:
Well, Ground hug day!
Q: Gurudev, Please speak about what will happen in the year 2012.

Sri Sri Ravi Shankar:
The year 2012 is a fascination. It has become such a sensation. No news is good news till it has become a sensation. We will have more work to do. People will become more spiritual. It will become a necessity and not merely a fashion. The Golden Age is already here.

I think now I have said everything. Many things can be said without words. Some things can't be said with words and some cannot be said even without words. Even if you say, you may not grasp it.

You are so fortunate. Remember these words when you go home. You are very fortunate. You are so amazing and beautiful. Remember this knowledge. Spread joy and smiles. Lessen worry and bring more joy in everyone's lives. You do this job and let the Divine take care of you. Smile at everyone.


Q: Gurudev, Guruji, what importance, if any, should we hold on to what the Pundits, Astrologers and the Psychics say about our future and its course?
Sri Sri Ravi Shankar:
Take it with a pinch of salt. Take it lightly, everything will change. You know, what your Astrologer says, you don't have to believe one hundred percent. Astrology is a science, but not all astrologers are scientists. You have to take it with a pinch of salt. It can change also.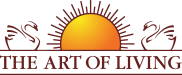 Founded in 1981 by Sri Sri Ravi Shankar,The Art of Living is an educational and humanitarian movement engaged in stress-management and service initiatives.
Read More