Question & Answers with Sri Sri Ravi Shankar

Q: Gurudev, I am thinking today that everything is permeated with light and when I look into myself your light is within me. In me, in him and all of them, it is you only that is present. Where ever I see everywhere it is you who are shining. Where have you come from, who are you, tell me that at least today?
Sri Sri Ravi Shankar:
If you want to know who I am then there is a deal you will have to make with me. The deal is that first you have to know who you are. When you find out who you are then you will know who I am and this is also what I want, that you know who you are and then you will know who I am.
Q: Gurudev, Does the cycle of life and death never end?
Sri Sri Ravi Shankar:
The whole world is like that. It's all spherical: everything moves in cycles. You have to come back, but you have a choice. If you are born out of compulsion then it's the same old story again and again. But if you get liberated, then you have the choice and the will to be born when you want. When you come back liberated, it is joyful.
Q: Gurudev, If everything is as God wants it and if everything is written then why do we need to put effort for anything?
Sri Sri Ravi Shankar:
Even that is written. Your asking this question is written too, got it? But me giving an answer for it is not written!
Come on! Animals are governed by instincts. They have no choice, they are programmed. But the human system is programmed with a possibility of either / or. Human system has the choice also programmed. But animals have no program of choice. Do you get what I am saying? In the program it is fixed that human beings can have the choice. Intellect is present in the human system which can make the choices. That means there is freedom also. Got it?
Q: Gurudev, How does it differ from our guided meditation?
Sri Sri Ravi Shankar:
In guided meditation, you don't have to do anything. Meditation will be done for you. Just feel, "Divinity is doing meditation for me, let me just relax". Someone else is piloting the plane and you simply have to fasten the seat-belt, sit back and relax.
Don't use Om as a mantra for meditation be cause then there is an effort. It is good to enhance the prana as pranayama in the beginning or in the end. But don't sit and say, om om om. It may shoot up your energy too much and you may not know how to handle it. You may not get sleep.
In the beginning we chant Om three times, five times or seven times, and relax.
Q: Gurudev, (A boy discussed some personal problem) I find it difficult to have that sense of belongingness with everybody. What do I do?
Sri Sri Ravi Shankar:
Having a sense of belongingness doesn't mean to flow emotionally. Use your intelligence. Do only that what you can do. What you cannot do, nobody will expect that from you also.
Q: Gurudev, Why are spiritual leaders mostly men?
Sri Sri Ravi Shankar:
Spirituality transcends gender. Men and women are equal. There are many vacancies here for women who would like to become swamis also! They should come to the forefront as well.
Q: Gurudev, Dearest Guruji, in the Part 1 course one of the knowledge points is living in the present moment but my present is so painful that I rather live in the past that was beautiful. Now how do I apply this sutra?
Sri Sri Ravi Shankar:
See even if the present is painful it is better to just be with it and finish it otherwise you are just sweeping it under the carpet. Living in an imaginary world and not realizing the current reality, yeah. So it is better to live it and go through it.
Q: Gurudev, Does everybody need a Guru?
Sri Sri Ravi Shankar:
Do you need an answer? If yes, then yes. If some people do not feel the need, then also it is alright. When you ask a question, and somebody gives an answer, the one who gives you the answer anyway plays the role of the Guru. You need medicine, and you go to a doctor. The one, who gives you medicine, becomes a doctor. Similarly who gives the answer, you accept him as your Guru.
Q: Gurudev, The soul takes staying forever and takes birth tillgetting moksha. Then, who lives in hell?
Sri Sri Ravi Shankar:
Why do you want to explore hell now? Ihave never been there, so I can't tell you what it is.
Q: Gurudev, I have gone through several relationships. I now feel detached from all relationships, but then I feel selfish. What should I do?
Sri Sri Ravi Shankar:
Love can resolve all relationships. See, it does not matter that people think you are a donkey. It does not matter! Just don't kick them and prove them right! From your side, be pleasant. Expecting nothing from anyone is the way to be happy. When we start expecting, we become miserable.
When you are sad or miserable, have the strength to sacrifice the cause of sadness. All you can pray is, "When I am happy, let me do seva; when I am sad, let me have the strength to renounce."
A lady once asked, "Why did God make this place so sad?" So that you can turn to Him. Even though the world is so sad, you still cannot drop it! Can you imagine what would happen if it was all good? You have to turn to the Creator through the creation, recognize the Creator inside the creation. It's like a hologram.
During moments of misery, we need the strength of sacrifice. During moments of happiness, we need to share our happiness.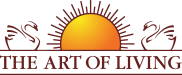 Founded in 1981 by Sri Sri Ravi Shankar,The Art of Living is an educational and humanitarian movement engaged in stress-management and service initiatives.
Read More