Question & Answers with Sri Sri Ravi Shankar

Q: Gurudev, From the time, the Universe has been created, there have been souls. I wonder are they increasing or do they remain the same? I don't understand the mathematics of souls.
Sri Sri Ravi Shankar:
There are lot many species which are getting extinct too! Lots of snakes,scorpions, sparrows, butterflies… They could have come as humans.
Q: Gurudev, What carries the samskaara through different lifetime? The body dies and the consciousness is pure.
Sri Sri Ravi Shankar:
The mind carries the samskaaras.
Q: Gurudev, Guruji, when we say that so and so person is a realized soul, please tell me what do they realize?
Sri Sri Ravi Shankar:
Realization is just that I am not the body but I am much more than the body. I have been here before this birth and I will continue to be there after my death also. If someone realizes this, that's it. But that only they can say, others cannot judge for them.
Q: Gurudev, I have been introduced to two concepts which I find confusing. A. I am not the doer. Or B: I should take responsibility for little things even when I have little control. What's up?
Sri Sri Ravi Shankar:
Life is a balance between these two things. Taking responsibility and letting go. It's both. That's a fine balance. For the present and future take responsibility, for the past know that it has to happen that way and move on. So often we do the reverse. We think that the past was free will and regret and we think the future is all destiny and we don't do anything about it. But the wise one does you know what? The regard the future as free will, past as destiny and they are happy in the present. So you don't regret about the past and you know what you want to do in the future and you are on it.
Q: Gurudev, Dearest Guruji, how to keep oneself motivated all the time because sometimes the adverse conditions around try to bring the prana down and when the prana level is low in the body then I feel very frustrated and unhappy and loose all the motivation to go even a step ahead. Thank you for being in my life. Love!
Sri Sri Ravi Shankar:
: When you are losing motivation that is a sign that you are tired, you need recuperation. You have said that prana is low. So for one, two or three days go into retreat. Some silence, meditation, yoga, pranayama and a liquid diet will help.
You know sometimes when we eat too much and too much of the wrong food then also you feel so tired, isn't it? How many of you have had this experience? Because when you are not feeling good you eat more and when you eat more you feel even more tired, so it is a catch 22 cycle, right? It's a cycle that goes on. So, little detoxification/fresh fruit or juice diet coupled with Pranayama will work magic.
When you have no motivation to do anything you feel so lazy to even do breathing exercises, that is why I would advise you to go on a diet and after 1 to 2 days this cleansing would help you.
Q: Gurudev, Guruji, does choosing a Guru means one can't follow theteachings of other masters? Can one have more than one Guru?
Sri Sri Ravi Shankar:
Oh! It's so hard to manage one Guru,how can you…! (laughs) It's not easy. Respect everybody but follow one path.Honor everyone and you will see, all the masters have said the same thing.There is only one truth, so, they have said the same thing, but the methods aredifferent as per the needs of the time.
You don't have conflict when you are on this path. Whicheverpath you were there, they have blessed you and that's how you have come here.You have served those paths, those teachers, those masters and their blessinghas brought you here, with this conviction you move forward. Ok?
It's just that if you keep trying everything, you get soconfused! So, I would say, see one in all and all in one as a principle.
Honor everyone and follow one path.
Q: Gurudev, Could you explain what liberation is? How do we attain it?

Sri Sri Ravi Shankar:
Liberation simply means freedom. Then you can say, 'I want nothing for myself, I'm complete.' Liberation is when you have accepted the whole creation the way it is, you've accepted people the way they are. Liberation is total peace; a peace which is unshakeable. And this sort of peace dawns when there is forgiveness, compassion, naturalness. You know if you assume you're somebody then you can't, if you are intelligent or stupid you have no liberation. You are neither intelligent nor stupid, neither rich, nor poor – if you think – 'Oh, I'm a very poor guy or poor lady,' no way you can get it! I am nothing! That sense of lightness, easiness, is what liberation is. A simple taste of it everyone has got, you know when? When your exams were over! The day you finished your exams when you were a child you came back home and threw those books on the sofa and just sat, relaxed! How did it feel? G R E A T, huh? That's all!

Q: Gurudev, Dearest Guruji, is it true that every chapter of the Bhagavad Gita has influence on a particular plane? Kindly explain.
Sri Sri Ravi Shankar:
Planets are far away, they have an influence on your mind, on your Self. Every chapter has an influence on you.
Q: Gurudev, Dearest Guruji, in the Part 1 course one of the knowledge points is living in the present moment but my present is so painful that I rather live in the past that was beautiful. Now how do I apply this sutra?
Sri Sri Ravi Shankar:
See even if the present is painful it is better to just be with it and finish it otherwise you are just sweeping it under the carpet. Living in an imaginary world and not realizing the current reality, yeah. So it is better to live it and go through it.
Q: Gurudev, I want to bring a social transformation. I understand that the work needs to be done on the very roots of individuals, which are changing but I do not how to go ahead with this. I appreciate the spiritual awakening and social awareness that the 'Art of Living' is creating but as I am new to this, can you please guide how to move ahead?
Sri Sri Ravi Shankar:
Yes, you can bring social transformation. The spirit needs to be strengthened. Your spirits is very ancient and pay some attention to that also. Those who are devoid of spiritual knowledge are like undernourished people. Dividing in the list of priorities, the first policy is to strengthen one's very roots, having that sense of proud in ones very roots.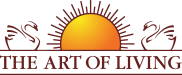 Founded in 1981 by Sri Sri Ravi Shankar,The Art of Living is an educational and humanitarian movement engaged in stress-management and service initiatives.
Read More