Question & Answers with Sri Sri Ravi Shankar

Q: Gurudev, What to do when desires arises in mind?
Sri Sri Ravi Shankar:
When desires arise just see whether it is beneficial for you or not. When desires come up and pass through the intellect, then it is good. If it is just an unqualified desire, it could cause problems.
Q: Gurudev, How to deal with people who think 'I know it all'?
Sri Sri Ravi Shankar:
With a big smile! You can tell, 'you have your right for ignorance'.
Q: Gurudev, What do you think of the muscular strength training? Is it possible to extend the breath by lengthening and holding time or by making the acceleration longer?

Sri Sri Ravi Shankar:
Yes, long acceleration is always good, you know, but it takes a little time to train yourself. Muscle testing – I'll tell you something about it tomorrow maybe. Ask me when you're out of silence. I will show you something – how your muscles can tell you what you need, what you don't need. They speak the truth. Do you know about it? How many of you know muscle testing here? Okay, okay, ah, you already learnt last time! Hmm, okay! Tomorrow or day after or one of these days I'll tell you then you can test yourself – what suits you, what your body says. You know, every muscle in your body speaks the truth, amazing discovery! Wait for it tomorrow (Guruji whispers), tomorrow huh (with a twinkle in his eyes)?!
Q: Gurudev, Guruji, can you tell us some story when you were a child.
Sri Sri Ravi Shankar:
I continue to be one even today! I leave the story for others to say.
Knowledge byte: Remember one thing. The centre core of your existence is all positivity. All imperfection is only on the circumference. So deep inside you are pure, you are innocent, you are beautiful, and you must have total conviction in this. That is it. I am totally pure hundred percent, two hundred percent positive. Deep inside you are simply a most adorable, most lovable person. You should have zero doubt about it. And whatever imperfections you may find in yourself or in others are only on the circumference. This conviction is most important in spiritual growth. Otherwise someone blames you, you take the blame and then you burn with it. When you have this conviction, if anybody says anything to you, you will not care and will simply smile at them. You will not be an emotional wreck anytime, because you are so solid and well founded in the self. And that is what the whole spiritual exercise is! Shudhohum, budhohum – You are pure, crystal clear and solid. That conviction makes you rest so peacefully. If you are made by nature, you are perfect. Everything in nature is perfect. There is one school of thought which says find imperfection. Another school of thought is to move from perfection to greater perfection. That is what we understand. Praising each other and praising oneself, uplift the spirit all the time. Give criticism and stand up to criticism. If someone criticizes you, welcome that, knowing too well that whatever is the criticism is part of their perception or your projection. Imperfection is nothing but a projection or perception. From your side you have projected like that to the other person or that person has perceived you like that. Imperfection is nothing but your inability to project the way you are to others or the perception of other person towards you. That's it. Got it? All these practices you do are to get to this stage – Improving perception, observation and expression. And that is it. It can never be hundred percent. It is relative, this is the thing. There can always be a chance for improvement in perception and expression. But there is no chance for any improvement in the being.
Q: Gurudev, Before the course when I was at home my mind would jump from job, gym, party, plan, and here the mind jumps from breakfast to lunch to dinner (laughter from audience). Why can't my mind slow down?

I think we should have read this a couple of days ago, we could have told the cook to make the food a little less tasty! Never mind, never mind, you have recognized this, at least. The mind is jumping – it's already coming to a halt. You know those of u doing advance Course (The Silence Course) for the first time, you would have noticed for the first few days, for the first few sittings you can't even figure out where the tip of the nose is! Or whether the nose is hollow and empty or you don't even feel any part of the body. Does it happen to you? Your mind doesn't stop, it keeps racing…but this is normal. Even if you get 20% in the first silence program, it's a great achievement, I tell you! First Advance Course, because you've never been silent except, while you're sleeping! Some aren't even silent when they're sleeping! We never experience this. We never had a chance to have the mind turn inward. It's like you're racing the car in the autobahn and you put the break - it takes some time for the car to stop. It doesn't stop immediately. In the same way, it takes a little while. It may take… not for everybody it may take, mostly it takes a little time. You will see that from yesterday today was better– today was good, no? Today's meditation was a little better? How many of you felt better today, huh? See, already it's better, two days into silence, tomorrow it get's deeper and when it gets really good then it's time to leave. So, you got it! It's good to do a couple of advance courses once in 6 months or once in 4 – 5 months. Then the mind gets trained to switch modes, you know? It's easy to switch modes in silence and get into that creative field within you, or be dynamic.

Q: What are the most sacred, most divine qualities of marriage? Is there a mantra for a happy marriage?

Sri Sri Ravi Shankar:
I have no experience… to give you ideas, but whatever I infer I can share with you. In marriage you should consider the other person as your own part, part - like your arm, like your body. It's two bodies, one mind, one soul. So, whatever your spouse desires, you make it your own desire, that's it. Your spouse's taste, consider it as your own taste. See, you have many, different tastes, right? Sometimes you like this, sometimes you like that. When the conflict arises? When your tastes start moving apart. You should start saying your taste is my taste; your pleasure is my pleasure. I am here for you, rather than, what can you do for me? When we start 'What can you do for me?' then both become unhappy, yes? But when you say, 'What can I do for you? I'm here for you.' This is the only mantra. Happy marriages are what? 'I'm here for you, come what may, happy times or unhappy times!' See in life sometimes there are disappointments, sometimes there is success. In either case, 'I'm with you.' This is one thing. The second thing is, if one is upset, the other should not get upset at the same time. Choose a different time to get upset. Know that 'Oh, my spouse is upset! Okay.' Give him or her the time to be upset. Don't question 'Why are you so upset?'If someone is upset, the other gets angry and expects them not to be upset. This is a big mistake! Someone is upset, leave them that space. You know many of us don't even know how to receive love! See, someone comes and keeps telling you, 'Oh, I love you, I love you so much, I love you!!!' Suddenly you go, 'Wow, what do I say now!? How do I react?' You get into a corner; you don't know how to react. You don't know what to say, so that person who kept saying, 'I love you, I love you, I love you!!!', suddenly finds you are not responding, then starts accusing you, 'See, look, you're so cold!' 'See you don't know how to love. You never said you love me!' and blah, blah, blah…Demand – demand destroys love. Never demand love from your spouse. Take it for granted they love you, but that's it, finished, you know! So when we start demanding and policing our spouse, we get into a mess, right! So that is important and the rest you can have tomorrow when you are out of silence and we can have a conversation. So, many of you can come out with your own experiences and add more to this. What do you say, good idea?
Q: Gurudev, What is my existence?
Sri Sri Ravi Shankar:
The same question you would have to ask yourself again and again. Until you don't get the answer, don't leave the question. We will keep pushing you to get the answer. It's a very precious question!
Q: Gurudev, What does ayurveda have to do with meditation?
Sri Sri Ravi Shankar:
Ayurveda is a complete science. It describes dincharaya (daily routine) and ritucharya (seasonal routine). Dinacharya includes meditation for balancing of the three doshas (mind or body type). The mind has an impact on the body and all its doshas and gunas (three qualities of nature: sattva, rajas and tamas). So, the mind, breath, herbs - they are all linked. Similarly, ayurveda helps one to meditate deeply. Too many thoughts indicates high pitta (one of the three doshas). So pitta must be treated. In ayurveda, combinations are referred to as 'yoga'. For example, when two herbs are put together it is called yoga. So that concept of yoga is similar to meditation and to ayurveda.
Q: Gurudev, Is it ok to ask God helping us in exams, to get us through the examination? Does it happen?
Sri Sri Ravi Shankar:
Whatever you need to wish, you can do that, and it gets fulfilled. God is a very lively and loving consciousness. That is why, desires get fulfilled.
Q: Gurudev, What is the most important thing in a student's life?
Sri Sri Ravi Shankar:
A career is important, and along with that the development of the overall personality is very important. Both go hand in hand. Some are only into career, and some are only into personality development and no career. Lacking in any one, you won't feel that satisfaction. So, take both along
Qualification as well as personality development. And qualification not only for certification but for gaining knowledge, and then that lightness of heart and smile that comes from the depth of your heart should be there, and a multi talented personality. Most of all, you have to come across as a nice person.
Nice doesn't mean being goody goody, but being strong. Of course, your soft words have effect, but be strong at the same time. That is what happens in the DSN (program). It makes you so strong and unshakable from within.
Q: Gurudev, I want to thank you for everything you gave me, but most of all to the world. We're blessed that you're here for us!

Sri Sri Ravi Shankar:
Thank you.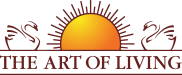 Founded in 1981 by Sri Sri Ravi Shankar,The Art of Living is an educational and humanitarian movement engaged in stress-management and service initiatives.
Read More