Part 2 (Advance)
Search results
Rest in your Infinite Nature  The Art of Living Part 2 Course usually offered in residence and for a minimum of 2 ½ days, provides optimal conditions for going deep within, quieting our mental chatter, and experiencing profound rest and inner silence. Thi ...

"Every moment doing the advance course was new experience for me, the meditation and most of all the silence, which enjoyed the most." Nita R    Andhra Pradesh India ...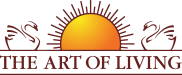 Founded in 1981 by Sri Sri Ravi Shankar,The Art of Living is an educational and humanitarian movement engaged in stress-management and service initiatives.
Read More