Question & Answers with Sri Sri Ravi Shankar

Q: Gurudev, Is it right if one's parents do not appreciate the virtues of a child but compares demerits of the child with the good qualities of other children?
Sri Sri Ravi Shankar:
Once in a while it is ok. When the intention is that their child should learn, then it's ok. But if it happens every time, then it is not ok.
Q: Gurudev, How to strengthen dispassion?
Sri Sri Ravi Shankar:
Without dispassion, sadhana (spiritual practices) won't work. When mind is caught up in entanglements then sadhana is not possible. Once dispassion is there, sadhana becomes very simple. Also with sadhana the mind is cleansed and dispassion arises.
Q: Gurudev, I am a student and I am so much impressed with the education system here. Could you please tell me some of the values that I can take back along with me?
Sri Sri Ravi Shankar:
Respect the teachers. There is so much respect for the teachers in the Indian education system. That respect is missing in the western schools and colleges. Also respecting the elders is one of the beautiful cultural identities here.

So, we create a new wave where we take the best of the east and the west, and have a wonderful global family. Take best available in both the worlds, and create a beautiful society.
Q: Gurudev, What if I don't reach my goal and experience misery instead?
Sri Sri Ravi Shankar:
When you are doing good things in the world, you will never find yourself in a bad spot. Misery will never come to you when intentions and actions are benevolent.
Q: Gurudev, Why is it so difficult for people to understand each other?
Sri Sri Ravi Shankar:
Because they don't understand themselves first. You do not understand your own mind and you try to understand others'. It becomes very difficult.
Q: Gurudev, Even after doing the Art of Living course why do some people live in such hatred and ego? How to teach them the language of love?
Sri Sri Ravi Shankar:
Bring them to satsang again and again. Sometimes, even after having good intentions in the mind, a person tends to fall because of the company (he keeps). This is called sanghdosh. People are good and wish to walk the right path, but due to bad company, are not able to imply their good thoughts. Thus, satsang is very effective and vital. Inspire others and bring them to satsang. Just like people push others to do wrong acts, similarly for good also we sometimes need to pull people.
Q: Gurudev, Sometimes people ask why you believe in Guru, and not just in God. My answer most of the times is Guru is my God. But is there any difference in God and Guru, please tell.
Sri Sri Ravi Shankar:
It is fine. You don't have to bother and justify so much to verify your statement. Just smile. There is no need to answer every question. You can say, 'don't you know that Soul, God, Guru –all are the same'. The whole universe is made up of one substance only. Like there is same electricity but flowing in different things-the bulb, the fan, the Air Conditioner etc. Likewise there may be different forms and norms, but we are made up of same thing (consciousness).
Q: Gurudev, If whatever we do is in search of happiness, then why is there so much pain and misery in the world?

Sri Sri Ravi Shankar:
There is a story of Mullah Nasurudin. His wife was pregnant and the time of delivery had come. But the baby was not coming out. When doctor told this to Mullah Nasurudin, he ran to the market, bought a toy, and kept that toy in front of her wife. He said, "After all this is my child, so he will surely come out with greed". Whole our life we keep on running behind things with the hope of getting something. We keep on looking for some kind of profit. How would such person experience happiness? Neither does a greedy person get happiness nor does a person who is bombarded with too many desires. The one who relaxes in his consciousness is happy. One, who is centered, experiences the true happiness. I am not saying there is no happiness in the outer world, but the happiness you get when you go within is incomparable.
The world is running in search of happiness. The body gets baked, the mind gets baked, the intellect gets deluded but still we keep on getting stuck in the same repetitive cycle. When you meet Guru, you come to know that you are the source of happiness. Then the mind calms down, and you realize that you are the one in whose search you kept on running here and there.
Q: Gurudev, How can we continue to love people who commit fraud or other such crimes?
Sri Sri Ravi Shankar:
They are not incorrigible.There is a victim crying for help inside every culprit. You will observe in society, those who are greedy usually have no friends. The greed disappears the minute they make friends. Similarly, corruption cannot happen within the boundaries of friendliness. People who are corrupt or commit fraud are victims themselves. They are not spiritually educated. You know, we know one thing from all our programs, especially the 'Prison SMART program', that there is a good soul crying for help and starved for love even within a criminal. Yes, we can help them.
Q: Gurudev, Will the Sudarshan kriya*, help to remove substance abuse?
Sri Sri Ravi Shankar:
Yes, definitely. It needs some support system, some perseverance. There should be friends, and family to remind the person to stick to the practices. That is why our de-addiction programs are residential. If people who need help stay for 10-15 days and follow the routine, then the recovery is faster.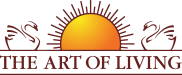 Founded in 1981 by Sri Sri Ravi Shankar,The Art of Living is an educational and humanitarian movement engaged in stress-management and service initiatives.
Read More