Question & Answers with Sri Sri Ravi Shankar

Q: Gurudev, Should we follow Bhagat Singh or Mahatma Gandhi?
Sri Sri Ravi Shankar:
Bhagat Singh was also supporter of non - violence. But they were encountered with one such situation, thatthey had to take such steps. Follow Sri Guru Gobind Singh, be a Saint – Sipahi. Have peace of saint in heart and strength ofwarrior in action. That is why Sri Krishan told Arjuna to be a Yogi and then fight
Q: Gurudev, We worry about future and cry about the past. How can wechange the pattern?
Sri Sri Ravi Shankar:
Take past as a lesson, and see what you can do in the future. That iswhy we should take past as destiny and future as free will, that isintelligence.
Q: Gurudev, How does one deal with people telling lie? Can't one actually progress being truthful?
Sri Sri Ravi Shankar:
We can make progress being ethical. One thing is you have to make them really understand that you can rise very high like satyam and fall down like astayam (laughter)! So many such cases! One who is truly honest lives like a King, one who walks on wrong path, his own consciousness doesn't allow him to smile from heart. Such people can't even sleep properly.
Okay! Does that mean living like Satya Harishchandra? 100 percent truth is also not workable. So, it is so beautifully said in our Shastras! A Brahmin or Sanyasi is not allowed to speak lie, not at all. A teacher cannot! But a king, an administrative can do a little if it is in favor of public in general! Then there is a little more possibility for businessmen. Bahut khush nahin ho jaana (laughter)! (It loses essence while translating but still "That doesn't mean you should take it for granted!") Like there is salt in food only that much lie is allowed in business. Like in one – two cases, suppose you have to sell your product, you can say it is the best, even when you know it is not! You won't accrue any sin that way. So as there is salt in the food! If more... will it still be eatable?
Philosophy of death:
Q: Gurudev, Distractions and problems of everyday life come up again and again. Is it better to lead a detached, quiet life?
Sri Sri Ravi Shankar:
Life is a combination of both: dynamism and silence, chaos and quietness. You shouldn't be afraid of either. Those who are used to chaos, are scared of silence. Many times, in my public talks I have observed that some people can't even close their eyes, they're so scared. Sometimes politicians and even professors can't sit for 10 minutes with eyes closed. They're scared to do so. People are so scared of silence, of stillness, of closing their own eyes. Similarly people used to their silence, to their comfort zone are so scared of chaos and disturbance. Both are incomplete. You should feel as comfortable with silence as you are with chaos, and that is the art of living. We see dynamism in silence and silence in chaos. When you are at home with both of them you are able to contribute in both situations.
Q: Gurudev, Some days I feel so much love for the Divine. Other days, I feel like praying for desires.
Sri Sri Ravi Shankar:
Just be natural. When prayer is happening, don't create a conflict and confusion in yourself. Don't say, "Oh it will happen anyways!" But prayer does not have to happen by compulsion.
Q: Gurudev, Dearest Guruji, What is a devotee? What does a devotee do? How does one become a devotee?
Sri Sri Ravi Shankar:
Now don't try hard to become a devotee. Love combined with commitment is devotion. Love with wisdom is devotion.
Love without wisdom can turn into negativities: Love today, hate tomorrow. Love today, jealousy tomorrow. Love today, possessiveness tomorrow.
Love combined with wisdom is bliss, and that is devotion. Devotion is a strong bond, a sense of belongingness. Everybody is born with it. It's just like becoming a child again.
Q: Gurudev, Dear Guruji, you say that our relationship is as old as this earth. Have we celebrated your birthday in some past live as well? I don't remember but you would, so please tell me.
Sri Sri Ravi Shankar:
Yes we have. Of course! Now tell me, the first time you met me did you feel that we are meeting for the first time? No, I also have never felt as if meeting a stranger with anybody. All those people, everyone I met, I have always felt I have met them before and I know them. As of now I have not met a single stranger.
Q: Gurudev, Why are some forms of Devi so ferocious like that of Mahakali?
Sri Sri Ravi Shankar:
Love and fear are two shores of the same consciousness. If you can love such a frightening form of Divinity, then you can love anyone. There is no fear left! When the acceptance level has increased manifold to accept both beautiful and ugly as your own forms, you come up stronger and solid. So to present beauty and ugliness as forms of the Divine is the intelligence of the ancient seers.
Fear and even ego also is all of that one Divinty. From serene to frightening, birth to death - when someone is awakened to such a level of consciousness that He sees divinity in all the forms, then only all this can be seen as maya. When the mind is calmed then the divinity is here only.
People decorate even with a cactus. So, recognizing beauty in everything – Flowers as well, and thorns as well. If you can accept such frightening aspect of divinity, it completely removes fear from the mind and the body. One who has undergone such states, their acceptance has become so strong. Beautiful and ugly both are your nature. Most beautiful and most ugly forms – everything is a part of one truth.
Q: Gurudev, When someone of our own suddenly passes away and we are not prepared when he leaves. There is so much to talk and to say and when he leaves you want to feel him. You said they are always there so how to do that?
Sri Sri Ravi Shankar:
Those who have left will understand that this world is just a play, there is nothing really; it's just a wave so there is no need to tell them or explain anything to them, without saying anything they will understand. When in the body, we understand using words but once we are out of the body, then communication happens through feeling. So don't worry, you be happy, those who have gone have gone and we are here now.
Q: Gurudev, Guruji, I feel that I am surrounded by selfish and cunning people who just want to get work done from me. How should I maintain my innocence and simplicity in this world?
Sri Sri Ravi Shankar:
First of all, don't label everyone as cunning and corrupt. Then you will only see them in that light. Do not label people like that even if they are like that. Your sankalpa or your thought can bring up the worst in them. However, if your sankalpa is good even in the people who appear to be worst, good will come out of them.
Today one of our teachers from Srinagar called me; he completed a YLTP course of 50 youth. He was mentioning that the transformation was so much in the youth. The district collector came for the closing ceremony and said, "This is a miracle. What has happened to these youths here? So much transformation". The youth were saying that you have never given us this kind of spiritual education before and you blame us that we do this and we do that, but nobody ever taught us inner peace.
So it is up to us to bring out the best in others, often we criticize others saying, "You are hopeless", but you know there are some good things also, you have to give them some hope. Bring out the Divine qualities in the people around you; take this as your mission. I am not telling you to be naïve. Be careful, at the same time bring out good qualities.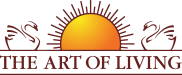 Founded in 1981 by Sri Sri Ravi Shankar,The Art of Living is an educational and humanitarian movement engaged in stress-management and service initiatives.
Read More