Meditation
Search results
Have you noticed yourself when you're 'pinging' your friend on the phone? Your fingers just fly off the keypad and before you know it, you've written your thoughts real-time. Texting someone on your smartphone is almost like a reflex action. 1,2,3 and you ...

The most learned professor in the Ivy League school, the shrewd banker at the stock exchange, the metro train driver, the farmer and a waiter at a busy restaurant, they all might have their own lives round the clock. Yet they all will let go and experienc ...

"Stress is too much to do, too little time, and no energy," quotes Sri Sri Ravi Shankar. During our course of day, we are all encountered with these sudden bursts of stress to manage with. A sudden ad-hoc assignment, an emergency to attend to or a deadlin ...

You chance upon this poster in the mall during the weekend. Your manager recommends you for a program. A friend enrolls you on this course. Your partner practicing this regularly stokes your interest for it. Your various trysts with meditation techniques ...

If you look back at your life, there must have been many moments when somebody remarked, "That was very intelligent of you", "Smart thinking!", or "You are an intelligent person". These moments fill us with pride, admiration, ...

How do I make the right decisions? How do I know that the choices I make are the right ones and will yield good pay-offs. How do I make sure that my thoughts will affect my work positively and other stakeholders will be happy with what I do? It will be ve ...

Working at Wall Street in the early 2000s, I got introduced to meditation as a result of the September 11 attacks on the World Trade Center. Due to the high anxiety levels of the people in New York City and the increased fear and hopelessness, many began ...

1. Meditation Aren't our body and mind like the two weighing plates of a physical balance? Striking a balance between these aspects demands skills, and meditation can be that skill. It is one of the most powerful tools for restoring balance between o ...

Isn't our mind the very essence of our being—what makes us feel alive? What are we without our mind? Flesh and blood? You'd probably agree. Our perception, experiences, feelings, and the ability to think and act are all processed by our mind. Doesn't that ...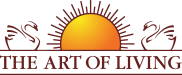 Founded in 1981 by Sri Sri Ravi Shankar,The Art of Living is an educational and humanitarian movement engaged in stress-management and service initiatives.
Read More