About Us
Search results
Operating in 152 countries, The Art of Living Foundation (AOLF) is a non-profit, educational and humanitarian organization founded in 1981 by the world-renown philanthropist and spiritual leader Sri Sri Ravi Shankar. All of AOLF's programs are guided by S ...

Youth Programs for all ages. Know Your Child and Know Your Teen (Ages 4-7) Know Your Child (KYC) and Know Your Teen (KYT) are 2-hour workshops for parents to  help them better understand their children/teenagers and make parenting a joyful adventure.  KYC ...

0 The Art of Living Teacher Training courses provides you with an opportunity to grow stronger within and serve society.  The course lays out the foundation for becoming a teacher of Sri Sri Ravi Shankar's Art of Living programs. Upon completion, it ...

We appreciate your interest in our work and look forward to serving you. For more information about the Art of Living Foundation please visit our overview pages.   ADDITIONAL HELPFUL INFORMATION: COURSES Happiness Program  -  Click here for more informati ...

0 The Sahaj Samadhi Meditation Teacher Training Course lays out the foundation for becoming a teacher of Sri Sri Ravi Shankar's The Sahaj Samadhi Meditation. You will have the opportunity to learn more in-depth about the origin of meditation and its ...

The Volunteer / Pre-Teacher Training course is for everyone!  A intensive program which empowers individuals with the knowledge and confidence to become dynamic Introductory Workshop facilitators for the Art of Living Courses. Graduates will be given the ...

0 Goran Popovski honored with a certificate of gratitude on World Day of Volunteering (Dec. 2012). The Ministry of Labor and Social Policy felicitated Goran Popovski on World Day of Volunteering (Dec. 2012). Goran awarded the philanthropist of the year in ...

'This one simple sutra, Change your breath, change your mind. Change your mind, change your emotions- I felt if we could spread this thing, the universe would be a different place'. And that is exactly what Rajshree continues to do close to 25 years after ...

She once dreamed of pursuing a career as an interior designer. She became an Art of Living teacher and loves seeing people recognise the beauty within- an interior designer in the true sense! Born on the 6th of May, in Pindi, Pakistan, Shahnaz Minallah co ...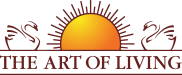 Founded in 1981 by Sri Sri Ravi Shankar,The Art of Living is an educational and humanitarian movement engaged in stress-management and service initiatives.
Read More