Press Releases
Search results
May 1 2012

Sudarshan Kriya is a rhythmical breathing technique which utilizes certain natural rhythms of the breath to energize the mind and provide quick stress relief. Sudarshan Kriya incorporates specific natural rhythms of the breath that harmonizes the rhythm of ...

April 2011,Anna Hazare speaks after breaking his fast unto death for the Lokpal Bill: Anna Hazare: "Today you all saw how enthusiastically and strongly we won! I speak for all the people who encouraged us to continue this endeavour, gave us inspiration an ...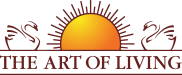 Founded in 1981 by Sri Sri Ravi Shankar,The Art of Living is an educational and humanitarian movement engaged in stress-management and service initiatives.
Read More