Programs
Search results
The Art of Living Program for Excellence at Workplace offers Micro, Small, Medium Enterprises a structured intervention to eliminate stress, enhance inspirational levels and arrive at an overall work life balance of its employees. Benefits The program att ...

Join us at any of our local centers to find more about the benefits gained by the courses listed below. The Art of Living Happiness Program  Within you lies vast, untapped possibilities waiting to be discovered. Through the Happiness Program this potentia ...

The Art of Living BWS programe "STRENGTHENING WOMEN" is working in shelters for battered women, abused and young victims rescued from trafficking. In Buenos Aires City, the capital of argentina voluntaries have been working for over 15 months offering the ...

Website Section:  Sahaj Samadhi Tue, 08/24/2010 Location Information:     Badakhshan province Afghanistan Social:  ...

Website Section:  Waves of Happiness Wed, 06/29/2011 Location Information:     California United States Social:  ...

I Am The Sky I Am The Sky Innocence Innocence Peace Begins With Me Peace Begins With Me Fun Fun Creativity Creativity "The true measure of success is a happy, healthy, well-adjusted child that is able to deal effectively with life's challenges." ...

The Art of Silence Course provides optimal conditions for going deep within, quieting our mental chatter, and experiencing deep rest and inner peace. The practice of silence – of consciously withdrawing our energy and attention from outer distractions – h ...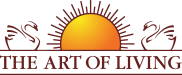 Founded in 1981 by Sri Sri Ravi Shankar,The Art of Living is an educational and humanitarian movement engaged in stress-management and service initiatives.
Read More