Programs
Search results
When I was 16 years, I wanted to do meditation, and started trying it out through books and trial and error. I had one good experience and failed to achieve it later. So I gave up on meditation. Later when I started learning Sahaj, I could relate directly ...

After completing medical school followed by 4 years of specialty training while being married to a physician and having 3 very active boys, I found it very difficult to sit still and relax. Sahaj Samadhi taught me not only how to sit still, but to feel th ...

It feels like I slip into meditation while I am still moving the body. After I began doing Sri Sri Yoga, I feel that my Aikido and gymnastics practice has become much smoother. My joints and entire body have become more flexible. It has a calming effect o ...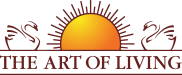 Founded in 1981 by Sri Sri Ravi Shankar,The Art of Living is an educational and humanitarian movement engaged in stress-management and service initiatives.
Read More