Programs
Search results
Sri Sri Tango: A new Art of Living workshop for the family Marco Di Giano is travelling worldwide to deliver a new way to experience yoga and meditation. In a new workshop called Sri Sri Tango, the magic of the Argentinean tango is bringing the whole fami ...

By Komal Singh An absolute riot of joy and laughter prevailed as we sailed through a five-day YES+ Course in May, organized for 51 Sumeru Solutions employees at the Bangalore ashram. It was my first YES+ Course and what stuck is the way profound knowledge ...

Prison Stress Management and Rehabilitation Training (Prison SMART) The vision of this program is to deliver its unique stress management training to prison inmates, individuals on parole, at risk and incarcerated youth and victims of crime. The program ...

For the first time in March 2010, Art of Living's yoga, Meditation and the Sudarshan Kriya techniques were taught in Chad, Africa. The Part 1 courses were conducted for the residents as well as the staff at the UNFPA (the United Nations Population Fund) a ...

Planned Events- Art of Living Auckland Details Knowledge Sessions Details Free Yoga Workshops Details Follow Up Session Details Satsang Details Upcoming Courses WHATS NEW Advance (Part 2), Sahaj Samadhi(Art of Meditation) and rocking satsang with Dinesh j ...

Artists meditate and create new colors of ideas on their pallete The Art of Living has been promoting art and culture through its various events. In January 2010, Antarnaad, the musical symphony in Pune, several artists created a symphony of expressions o ...

Day 1: The Art of Listening "A good listener is always a good speaker and later on he will become a good leader". Most of the time we find ourselves in trouble and confusion because we do not listen; we hear but do not listen. Learn the different types of ...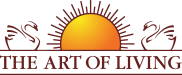 Founded in 1981 by Sri Sri Ravi Shankar,The Art of Living is an educational and humanitarian movement engaged in stress-management and service initiatives.
Read More