Projects
Search results
What is the Prison SMART Program? Prison SMART Program "If people get sick, we take them to the hospital and give them the right medicine to get better. If people's behaviour is sick, we bring them to the prison, but we forget the medicines." – Sri Sri Ra ...

With its worldwide network of volunteers, the Art of Living Foundation is often able to respond swiftly to disasters anywhere in the world, providing physical and mental relief as well as material aid. Through this network, The Art of Living Foundation ha ...

SCHOOL CODE SCHOOL NAME STATE PLACE BOYS GIRLS TOTAL AOLS/AP/0001 SRISRI GNAN MANDIR ANDHRA PRADESH GUNTUR 211 181 392 AOLS/AP/0002 SRISRI GNAN MANDIR ANDHRA PRADESH KURNOOL 40 45 85 AOLS/AP/0003 SRISRI GNAN MANDIR ANDHRA PRADESH RANGA REDDY 38 47 85 AOLS ...

The Art of Living Foundation, with its roots in spirituality, has nurtured a deep respect for our planet in thousands of people around the world. The earth may be made up of rocks, sand and water, but spirituality can help us to perceive our planet as a l ...

EMPOWERING WOMEN SOCIALLY AND ECONOMICALLY The Art of Living Foundation's programmes provide a solid foundation that nurtures the inner strength, creativity and self-esteem of women from all walks of life. With this base established well, women are able t ...

A Valuable Social Commitment Our impact is vast. We have successfully completed many projects advocating self-reliance, which have benefited millions of people. With the commitment from technical and financial support collaborators like you, we can accele ...

The Rural development Program of The Art of Living is predominantly driven by the yuvacharyas. The yuvacharyas are the youth from the local communities in the villages who have undergone the Youth Leadership Training Program (YLTP). This gives them the sk ...

Sangeeta Anand visits Kathewadi village in Maharashtra's Nanded district to see an amazing transformation. We are finally in view of Kathewadi, a tiny village in the back of the beyond in Nanded district in Maharashtra. It's been a six-hour jour ...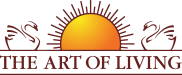 Founded in 1981 by Sri Sri Ravi Shankar,The Art of Living is an educational and humanitarian movement engaged in stress-management and service initiatives.
Read More