Projects
Search results
Shane Lentoor Shane's passion is to work with youth at risk, and he currently runs a programme in Polsmoor Prison for juveniles. He is a real pillar in his community, sharing his skills and knowledge with the youth around him. His facilitation skills ...

  Content on this page requires a newer version of Adobe Flash Player.   0 0 ...

by Mamta Kailkhura The resilience of India is on test yet again even as her people reel in another phase of fear, sorrow and anger following the latest serial blasts in Mumbai on July 13, 2011. India, from government to the man on the street, reacted to t ...

Content on this page requires a newer version of Adobe Flash Player. ...

Women Unlimited Macedonia launched with support from The Art of Living Macedonia. A new network for women to discuss serious issues and create an atmosphere of support received help from The Art of Living Macedonia. Women Unlimited Macedonia was launched ...

Farouk is a pillar of guidance in his community of Mitchellsplain. He works for the City of Cape Town on many projects, concerning youth at risk. Well aware of the challenges surrounding poverty, gangsterism and drugs, in his community, he works together ...

Year 2000: Shoe polish, Brush and An Intention As 17-year old Ravi Meher packed his bags after yet another day in the government school at Sakri, a small village in Bilaspur, the only thought that lingered in his mind was to head towards the little shanty ...

Weddings mean different things for different people. For most it's a reason to celebrate, but for some, it's also a reason for worry. The worry of paying back a large debt that many of the villagers in India find themselves getting gripped with. But can y ...

The beautiful villages in the North East of India have been ravaged by many challenges, due to lack of infrastructure, inappropriate development, and militancy. Shabari created a revolution in education in the North East, through the creation and sustenan ...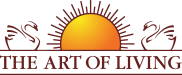 Founded in 1981 by Sri Sri Ravi Shankar,The Art of Living is an educational and humanitarian movement engaged in stress-management and service initiatives.
Read More