Projects
Search results
Meditation helped the inmates sleep better and feel calmer Pila Cama, Art of Living teacher, with the Prison course participants At the outset of a prisoner rehabilitation course in Peru's Piedras Gordas Prison, the prisoners were given a gift: a yoga m ...

Prison SMART Program If people get sick, we bring them to the hospital and give them the right medicines so that they get better. If people's behavior is sick, we bring them to the prison, but we forget the medicines."   – Sri Sri Ravi Shankar The Mission ...

Due to poverty, many parents send their children to work and earn their livelihood and not to school Swapan, heads the Education efforts in the region, explains that transport and terrorism are major challenges Art of Living Youth Leaders persuade paren ...

Art of Living Volunteers from South Africa, Singapore, and Egypt celebrate Mandela Day In Singapore, volunteers painted six senior citizens' houses in Henderson's community Laudium Restoration Centre- Assisting the youth in organising their home. L ...

Shane Lentoor Shane's passion is to work with youth at risk, and he currently runs a programme in Polsmoor Prison for juveniles. He is a real pillar in his community, sharing his skills and knowledge with the youth around him. His facilitation skills ...

  Content on this page requires a newer version of Adobe Flash Player.   0 0 ...

by Mamta Kailkhura The resilience of India is on test yet again even as her people reel in another phase of fear, sorrow and anger following the latest serial blasts in Mumbai on July 13, 2011. India, from government to the man on the street, reacted to t ...

Content on this page requires a newer version of Adobe Flash Player. ...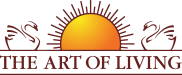 Founded in 1981 by Sri Sri Ravi Shankar,The Art of Living is an educational and humanitarian movement engaged in stress-management and service initiatives.
Read More