Projects
Search results
Belongingness Smile Introduction School education is the first environment outside the home where a child learns to interact with others. Therefore, it is very important for the school environment to be as comfortable and friendly as possible. The impact ...

HIV / AIDS Awareness para Adolescentes Rurais HIV / AIDS Awareness para Adolescentes rurais (HARA) foi iniciado em dezembro de 2008 com o objetivo de difundir a conscientização sobre HIV / AIDS em áreas onde as pessoas tinham medo de falar sobre a doença. ...

YOUTH LEADERSHIP TRAINING PROGRAM (YLTP) Building Dynamic Leaders for Tomorrow Lakshminarayanan, from a small village in Kurnool district, Andhra Pradesh, was once on the verge of suicide. Only in his early 20s, he thought his problems were unprecedented ...

Unfathomable are the ways of Love! With love comes compassion, belongingness. Love has no border, it sees no color, it doesn't differentiate, it embraces all. Even the toughest of criminals, when shown compassion, bow down with folded hands and surrender ...

50 children from Meghalaya, 20 from Assam and Manipur and lately 16 girls from Meghalaya have come to the ashram. They have came from a tribal culture, a different lifestyle from our modern day society. The parents happily sent their children to be educat ...

0 Peanut Butter Project 800 women in Murewa, Zimbabwe underwent The Art of Living Breath-Water-Sound workshop. Around 60-80 women were trained in using a peanut butter machine, donated by The Art of Living. Earlier, the women would use a stone to make the ...

Background The Art of Living team put immediate relief measures in place after the tsunami in Nagapattinam, the team helped to re-build the communities by building homes, primary and secondary schools and an industrial centre. These long term measures hav ...

After War, A Run for Peace Congressman Ryan supports the peace of mind returning veterans "This marathon, all 26.2 miles, is a way for me to show these men and women that I stand with them. And I know that Project Welcome Home Troops is there for them too ...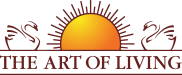 Founded in 1981 by Sri Sri Ravi Shankar,The Art of Living is an educational and humanitarian movement engaged in stress-management and service initiatives.
Read More