Tsunami Relief Efforts
Search results
Breaths of joy at post-tsunami camps "I'd like to come to India to learn yoga," quipped a Japanese lady in the middle of the room. This may not seem like an unusual wish. After all, India is known as the yoga capital throughout the globe. Yet consider the ...

0 One wave of disaster Distributing Relief Material A New Beginning People Speak Out Their Pain To Sri Sri Ravi Shankar Sri Sri Ravi Shankar Visiting Nagapatinam South-East Asia Tsunami (December 2004) On 26th December 2004, an earthquake of a magnitude o ...

Jan 7 2005

7th of Jan 2005 ...

Jan 7 2005

7th of Jan 2005 ...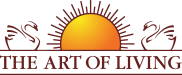 Founded in 1981 by Sri Sri Ravi Shankar,The Art of Living is an educational and humanitarian movement engaged in stress-management and service initiatives.
Read More