Youth Leadership
Search results
Unprecedented healing experiences, community work, peace initiatives begin "There is no fear. These eight days of The Art of Living Course changed our perceptions of each other," says Adama, a member of the Deula tribe in Ivory Coast. "Our ways are so sim ...

Farouk is a pillar of guidance in his community of Mitchellsplain. He works for the City of Cape Town on many projects, concerning youth at risk. Well aware of the challenges surrounding poverty, gangsterism and drugs, in his community, he works together ...

Phumeza has a passion for children, and has already implemented Breath-Water-Sound Course at the local school in Kalkfontein, Kraaifontein. We would like Phumeza to continue her good work in the schools in 2008, and hope that she too can become an Earth C ...

Mandiseli is so proud of his cultural values, traditions and beliefs, and has a close connection with nature and the environment. He uses theatre and performing arts to educate youth at local schools. He recently assisted a Breath-Water-Sound Course at Bo ...

I am working with The Art of Living since five years, and since a year and a half in YLTP. The administrative department of the Gujarat YLTP office and all the projects of YLTP of whole of Gujarat are handled by me. The projects include Broom Project, Sew ...

Kumari Manvati Marabi (Sarguja, Chattisgarh) When we go to villages to organize Breath-Water-Sound (also known as Nav Chetna Shibirs in India), we meet the Sarpanch (village governing head), Sachiv (village head), and the Kotwal (police). Then we collect ...

"My life has become an eternal celebration, full of love, joy, and devotion." Amol Bhujbal from Satara district was depressed and directionless in life. His father was in the Indian Army and indulged in alcoholism. This made him frustrated and he felt lik ...

PINKY PATIL, B.A, B.Ed, aged 29 years and a resident of district Bidar, was lazy and stubborn. But as days passed by she felt the need to change her character. She did the Art of Living Part 1 course which transformed her attitude and she developed intere ...

Trauma Relief for Naxal-Affected Chattisgarh Immediate trauma relief through breathing techniques and meditation for Naxal-affected Chhattisgarh, India Long-term rehabilitation through individual emancipation and responsible leadership; better health and ...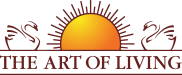 Founded in 1981 by Sri Sri Ravi Shankar,The Art of Living is an educational and humanitarian movement engaged in stress-management and service initiatives.
Read More