Indigenous Species Protection
Restoring homes to indigenous fauna – Australia
Search results
0 Indigenous Cows Are Protected in the Goshala  Friendly, Affectionate & Energetic Taking care of cows is rewarding and lots of fun! The indigenous cows are very affectionate, alert and friendly. They demand lots of love and attention, and love to be ...

Goshala: A Valuable Shelter 'Go' (pronounced 'gau') means cow, and 'shala' means shelter. Until recent times every village in India had a goshala. Even today every villager who can afford it, keeps at least one cow. Some have related the high suicide rate ...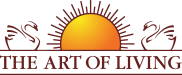 Founded in 1981 by Sri Sri Ravi Shankar,The Art of Living is an educational and humanitarian movement engaged in stress-management and service initiatives.
Read More