Case Studies
Search results
India, Smokeless Chullahs Women face respiratory problems through cooking with firewood The kitchen assumes an important place in the life of a rural woman. In many villages, firewood is used as a medium of cooking. Due to the lack of a proper ventilation ...

Alcohol Ban in Warwarhere, Maharashtra In the village of Warwarhere in Maharashtra, The Art of Living introduced its rural development program- 5H, in February 2001. Upon initiation of the 5H program, 400 women in the village raised their voices and campa ...

0 Women Rolling 7000 Incense Stick Per Day The Sri Sri Rural Development Project (SSRDP) was established in 2001. Since its inception, it has initiated numerous projects in India to empower rural women. The project offers a comprehensive four-month traini ...

Vocational Training in Sewing And Embroidery Helping Women to Earn Vocational Training in Sewing And Embroidery Helping Women to Earn The Beginning The VISTA project was started in 1985 near Bangalore to empower illiterate women, abused women and women in ...

Economic Independence in Gadag Economic Independence in Gadag Sometimes, small measures are all that's needed to change the world. A tiny village in Karnataka is scripting a quiet tale of empowerment by weaving dreams in jute. The Art of Living Foundation ...

Life can be challenging for a police officer in the city that never sleeps. Whether it is dealing with the constant flow of miscreants, or managing the escalating traffic or rehabilitating misguided youth towards a better life, the policeman is always at ...

0 Spreading Awareness in Kerala Spreading Awareness in Kerala The Art of Living has undertaken a campaign to spread awareness about HIV/AIDS and to reduce stigma by putting up posters and door-to-door campaigning. This has reached over 15,000 people in Ke ...

Fourteen women and 28 men underwent the first Prison SMART program held at the Reformation & Rehabilitation Directorate, Kingdom of Bahrain in January 2007. A special six-day Youth Empowerment Seminar (Yes) was also held for juvenile prisoners at the ...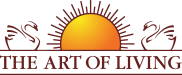 Founded in 1981 by Sri Sri Ravi Shankar,The Art of Living is an educational and humanitarian movement engaged in stress-management and service initiatives.
Read More