Founder
Search results
To find others that share similar travel plans and ride sharing please visit the event Forums page HERE.   ...

For information about the programs with Sri Sri please contact below: Email: wc.aos@us.artofliving.org Phone: 408 475-7322   ...

Hotel Details The following accommodation arrangements have been made for Art of Silence and Shakti Kriya courses. For Shakti Kriya (June 30- Jul 1) Shakti Kriya is RESIDENTIAL. Participants are REQUIRED to stay ONLY at the following preferred hotels on J ...

Guru Purnima Celebrations 2014   Weeklong Silent Retreat Learn More Register   Graduate Programs Silence Retreat with Sri Sri Learn More Register Guru Puja Phase One Learn More Register Guru Puja Phase Two Learn More Register   Silence Retreat Learn More ...

University Doctorates International Honours His Holiness Sri Sri Ravi Shankar Day Honorary Doctorate, Gujarat Technological University, Ahmedabad, Gujarat, India, Jan 19, 2013 Doctorate Honoris Causa, Universidad Autonoma de Asuncion of Paraguay, Sept 13, ...

An Introduction to Sri Sri Ravi Shankar Sri Sri Ravi Shankar is a humanitarian leader, spiritual teacher and an ambassador of peace.  His vision of a stress-free, violence-free society has united millions of people around the world through service project ...

We appreciate your interest in our work and look forward to serving you. For more information about the Art of Living Foundation please visit our overview pages.  Click here to view Sri Sri's tour schedule.   US Inquires: Click here to search for cou ...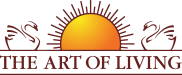 Founded in 1981 by Sri Sri Ravi Shankar,The Art of Living is an educational and humanitarian movement engaged in stress-management and service initiatives.
Read More