Mega Events
Search results
Naad-Vaibhavam Abhanganaad Natyavismayam Antarnaad Mohiniattam Brahmnaad 0 0 ...

We are very happy to announce that Vedic Weddings will be conducted at the International Center for Meditation and Well-Being on July 05th. For details, please contact gp2012.wedding@us.artofliving.org ...

Shared accommodation in the International Center for Meditation and Well-Being is available on FIRST COME FIRST SERVE basis, in limited numbers. It is offered to those individuals registering for the Art of Silence, Guru Puja 1, Guru Puja 2, Blessings, ...

His Holiness Sri Sri Ravi Shankar on the significance of Guru-Purnima "Among the 12-13 full moons in a year the vaishakha full moon is dedicated to Buddha (his birth and enlightenment), jyeshtha full moon to mother earth and the aashadha full moon is dedi ...

"Harmony is required in life. Devotion is the melody in life, knowledge is the rhythm. Make your life harmonious and you will get happiness and joy," said Sri Sri. On this note, on the evening of 17th Jan, 2012, Solapur reverberated with the rhythm of 1 ...

Team Email Phone Registration gp2012.registration@us.artofliving.org 1-877-278-6354 Ext 4 Inauguration gp2012.inauguration@us.artofliving.org Transportation gp2012.transportation@us.artofliving.org 1-877-278-6354 Ext 4 Accommodation gp2012.accommodation@u ...

  Inauguration Q. What day is the International Center inauguration and what are the timings? A. International Center Inauguration is on 30th June. The schedule will be announced shortly. Q. Do I need to buy a ticket to attend the inauguration? Where can ...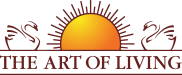 Founded in 1981 by Sri Sri Ravi Shankar,The Art of Living is an educational and humanitarian movement engaged in stress-management and service initiatives.
Read More