Mega Events
Search results
deepak_chopra_0.jpg DR. DEEPAK CHOPRA: Wellknown Ayurvedic Physician, Author & Speaker U.S.A: I am Dr. Deepak Chopra and I am just so delighted to be on this Hangout with His Holiness Sri Sri Ravishankar ji. Perhaps some of you don't know that he and ...

mother_from_conneticut._usa.jpg LADY FROM CONNECTICUT, U.S.A: Dearest Sri Sri, in view of the recent tragedy in Connecticut, more than ever, children and their families are in need of physical, mental and psychological healing. Specifically, how can Conne ...

group_from_taiwan_vita.jpg GROUP FROM TAIWAN: Yes Guruji, its already past 11 o'clock. Guruji. In Taiwan there are many youngsters, teenagers, college students, who committed suicide because of academic pressure and other stress. What should we do to avoi ...

GROUP FROM BASTAR: Guruji, we are 25-30 volunteers and teachers from Bastar, we want to ask you one question Guruji. Bastar, which was once famous for environmental beauty, peace and simplicity, is today being surrounded by violence, drugs and alcohol add ...

Here you will find many questions answered. Please go through all questions carefully, if there are any further queries or your question cannot be found, please email courses@vvmvp.org ARRIVAL QUERIES POOJAS & HOMAS PROGRAM AND PAYMENT QUERIES ASHRAM ...

Naad-Vaibhavam Abhanganaad Natyavismayam Antarnaad Mohiniattam Brahmnaad 0 0 ...

We are very happy to announce that Vedic Weddings will be conducted at the International Center for Meditation and Well-Being on July 05th. For details, please contact gp2012.wedding@us.artofliving.org ...

Shared accommodation in the International Center for Meditation and Well-Being is available on FIRST COME FIRST SERVE basis, in limited numbers. It is offered to those individuals registering for the Art of Silence, Guru Puja 1, Guru Puja 2, Blessings, ...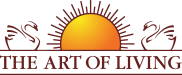 Founded in 1981 by Sri Sri Ravi Shankar,The Art of Living is an educational and humanitarian movement engaged in stress-management and service initiatives.
Read More