Mega Events
Search results
Language United States English 12th of Mar 2011 to 15th of Apr 2011 March 12- April 15, 2011 Meditation courses have been setup all over the USA! Art of meditation course fee has been lowered from $350 to $250 until April 15, 2011! Click here for more inf ...

The World Culture Festival at Berlin will witness the amalgamation of people from 151 countries into one festive spirit. When approximately 70,000 people will come together, so will their values and beliefs. Here is a chance for us to represent the United ...

Introduction  |  Transportation  |  Flights to Europe  |  Transportation in Europe  |  Getting around in Berlin  |  Safety  |  Public Safety  |  Theft and Fraud  |  German Culture  |  History  |  Germany today  |  German Language  |  Religious Life  |  Si ...

Event settings Big Course Event dates:  Thu, 04/07/2011 (All day) to Sun, 04/10/2011 (All day) Location Information:     Gauteng South Africa Images News and Articles image:  Website Section:  Big Course Social:  ...

                   US Customer Care Emergency Number in Berlin                                      0049 (0) 151 435 77 624                                                                   (Open June 29th-July 4th)   Celebrating Harmony in Diversity The ...

Tickets for the World Culture Festival 2nd & 3rd July 2011, Olympia Stadium, Berlin, Germany The tickets provide full access to the GRAND CELEBRATION in OLYMPIASTADION, WORLD CONTINENTS PAVILIONS and the YOGA Park Grand Celebrations at Olympiastadion ...

Suggested hotels for US travelers are Grand Hotel Esplanade Hotel Sylter Hof A complete list to book your accommodation can be found here.   For more information, please email: US Contact: berlin2011.housing@us.artofliving.org   ...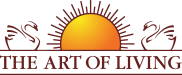 Founded in 1981 by Sri Sri Ravi Shankar,The Art of Living is an educational and humanitarian movement engaged in stress-management and service initiatives.
Read More