Mega Events
Search results
  'Just like the dance cannot be separated from the dancer, neither can the creation be separated from the creator'- Param Pujya Sri Sri Ravishankar ji Thiruvananthapuram, the evergreen city of India, was enthralled by a rare dance recital, as more than ...

The World Culture Festival at Berlin will witness the amalgamation of people from 151 countries into one festive spirit. When approximately 70,000 people will come together, so will their values and beliefs. Here is a chance for us to represent the United ...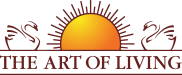 Founded in 1981 by Sri Sri Ravi Shankar,The Art of Living is an educational and humanitarian movement engaged in stress-management and service initiatives.
Read More