Festival
Search results
Shuttle Services between Charlotte Douglas International Airport (CLT) and The International Center Shuttle Services are available FROM CLT as per below schedule. June 28: 10:00AM, 2:00PM, 5:00PM June 29: 8:00AM, 12:00PM June 30: 9:00AM July 3: 10:00AM Sh ...

  Sri Sri Ayurveda Sri Sri Ayurveda will be offering a number of treatments at the Blue Heavens Spa in the International Center for Meditation and Well-Being. For information and to book appointments, please visit the Sri Sri Ayurveda desk in the Internat ...

This Christmas eve saw a unique celebration – one that had youth coming together to commit themselves towards social development. Thousands of youth gathered for an evening of music and meditation, and lit candles of peace: Art of Living's youth organizat ...

  Let's celebrate a pollution free & environment friendly Diwali with Sweets & Smiles. Share your Experience with us! Share the way you are celebrating Diwali along with photos on webteam.india@artofliving.org. The Best experiences will be pu ...

Muskaraee Meri Mumbai Sri Sri's visits Mumbai from Jan 13th – 15th January 2011 Sri Sri Ravi Shankar visits Mumbai, the city that never sleeps, the city that's always on the move and moves on no matter what it faces… they say an average Mumbaikar sleeps f ...

Language English 16th of Feb 2012 to 20th of Feb 2012 Maha Shivratri 2012 will be celebrated in presence of Sri Sri Ravi Shankar at the Art of Living International Center, Banglaore. Scheduled events: 16- 20 February 2012: Shivratri Special Advance Medita ...

The World Culture Festival at Berlin will witness the amalgamation of people from 151 countries into one festive spirit. When approximately 70,000 people will come together, so will their values and beliefs. Here is a chance for us to represent the United ...

Introduction  |  Transportation  |  Flights to Europe  |  Transportation in Europe  |  Getting around in Berlin  |  Safety  |  Public Safety  |  Theft and Fraud  |  German Culture  |  History  |  Germany today  |  German Language  |  Religious Life  |  Si ...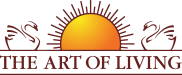 Founded in 1981 by Sri Sri Ravi Shankar,The Art of Living is an educational and humanitarian movement engaged in stress-management and service initiatives.
Read More