Learn Meditation
Search results
If you are unable to meditate, here are a few ways how you can resolve obstructions to meditation. #1 Drop all desires & planning The hindrance for meditation is the desire and all your planning to do something. Offer the desire through surrender wi ...

Troubled by the way your anger controls you rather than you controlling it? Looking for how to control anger? Try Meditation! Looking for an antidote to anger? Try Meditation! Have you noticed that no matter how many times you remind yourself that getti ...

When the head aches and nothing works, meditation does Next time you get a headache – close your eyes, open your palms to the ceiling and take a few deep breaths in! Headache – the very mention of the word has the power to bring back memories of the las ...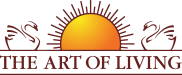 Founded in 1981 by Sri Sri Ravi Shankar,The Art of Living is an educational and humanitarian movement engaged in stress-management and service initiatives.
Read More