Success Stories
Haiti Reforestation Project
Haiti Reforestation Project
Search results
All over Maharashtra and especially in the capital Mumbai, there's a huge build up during Ganesh Utsav. Loud music, frenzied mobs accompanying the idols add to the local flavor and celebrations that is inseparable from Lord Ganesha festivals. The high ene ...

Reshma Hamumantesh looks at the newly finished 21 homes in the village and smiles with contentment. These homes have been built in Malur, Kolar district of Karnataka, India for the homeless in the region. Along with two other Yuvacharyas (Youth Leaders) a ...

Bastar – Healing a Broken Land "I feel so good after the Breath-Water-Sound workshop. I can sleep better now." These are the words of Lakhuram from Chattisgarh, India who was rendered homeless by Naxalite violence. Naxals are groups of militant insurgents ...

'A story of transformation', describes Kanchan Shinde, a Youth Leadership Trainer, about her experience of teaching The Art of Living Course to 20 jail inmates. She played an instrumental role in instilling smiles and a sense of peace, and healing the dee ...

Website Section:  Success Stories Location Information:     Badakhshan province Afghanistan Social:  ...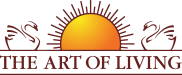 Founded in 1981 by Sri Sri Ravi Shankar,The Art of Living is an educational and humanitarian movement engaged in stress-management and service initiatives.
Read More