My Story
Search results
"My life has become an eternal celebration, full of love, joy, and devotion." Amol Bhujbal from Satara district was depressed and directionless in life. His father was in the Indian Army and indulged in alcoholism. This made him frustrated and he felt lik ...

PINKY PATIL, B.A, B.Ed, aged 29 years and a resident of district Bidar, was lazy and stubborn. But as days passed by she felt the need to change her character. She did the Art of Living Part 1 course which transformed her attitude and she developed intere ...

Noku is a shining star and a pillar in her community. She teaches Breath-Water-Sound workshops to about 60 children from her street and provides regular support, love and encouragement to the children. She is also a facilitator for the EARTH CHILD Project ...

Sindiswa Mbalana Sindiswa is an absolute pillar of strength, running the program together with Zukiswa Mafani, another power house from the Eastern Cape. The Eastern Cape team have taught Breath-Water-Sound to their communities i.e. Msobomvo, Tshali, Joni ...

Ravi Meher (Bilaspur, Chhatisgarh) I have been recently elected as mayor of Sakriya Nagar, Bilaspur, Chhatisgarh in MP. I was told of this YLTP program and that it makes one tough. I thought at that time that, when so many good and well-statured people ar ...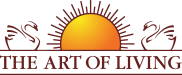 Founded in 1981 by Sri Sri Ravi Shankar,The Art of Living is an educational and humanitarian movement engaged in stress-management and service initiatives.
Read More